Designer:
GOLUCCI INTERIOR ARCHITECTS
Project name: Rua da Cunha Macau hotpot in Beijing
Designer Team: LEE Hsuheng, ZHAO Shuang , Zhou Qiuxia , ZHANG Chao
Visual Designer: Chou Tsungi
Client: Rua da Cunha Macau hotpot
Location: Beijing, China
Area: 680㎡
Completion Date: January, 2018
Photographer: Luluxi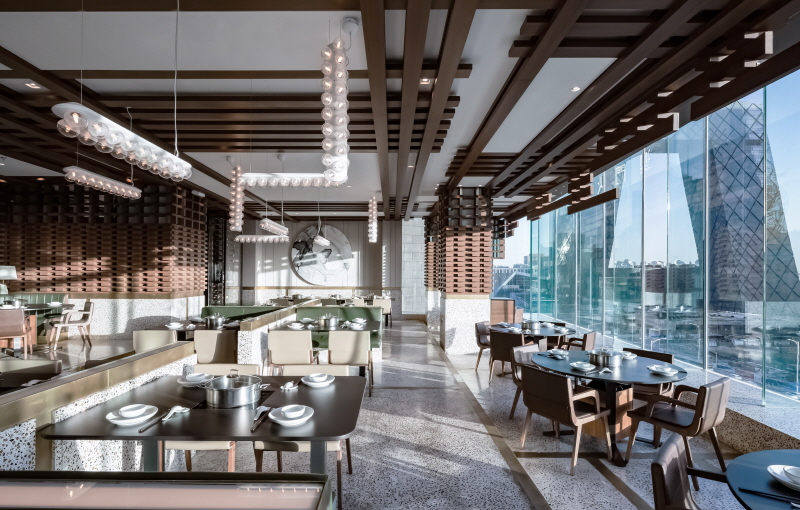 The first time I met Rue de Cunda was about ten years ago, which was near our Beijng Studio. I vaguely remembered that it was a small door whose material was not quite clear to me.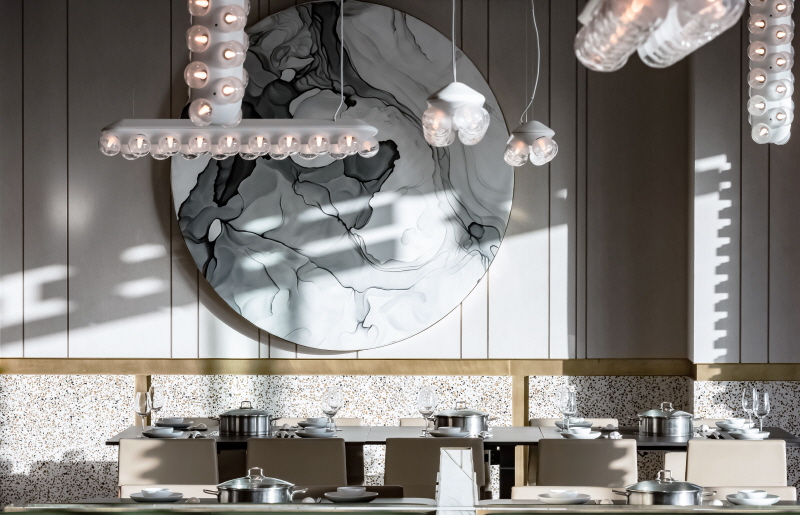 During that time, Macau hotpot was extremely popular. However, Rue de Cunda with little fame was not conspicuous. The taste was delicious but the price was not expensive, and slowly we became the regular customers.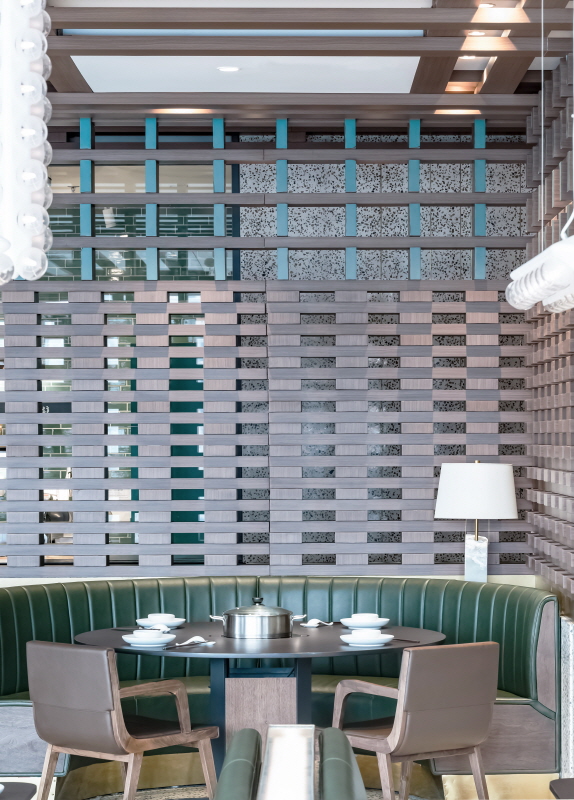 A few years later, when we walked through the restaurant and found that it had merged the store beside it. Of course, we do not know what they have done in the last few years.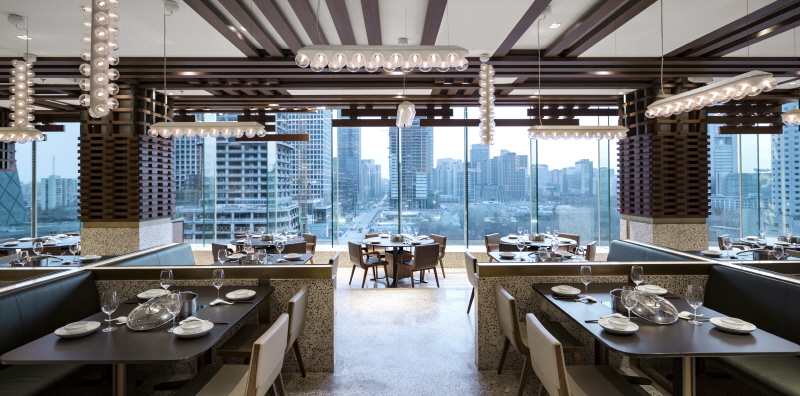 Until one day, Frankie, the owner of Rue de Cunda, found us and commissioned us to help him design a new branch store, which was located in Beijing CBD.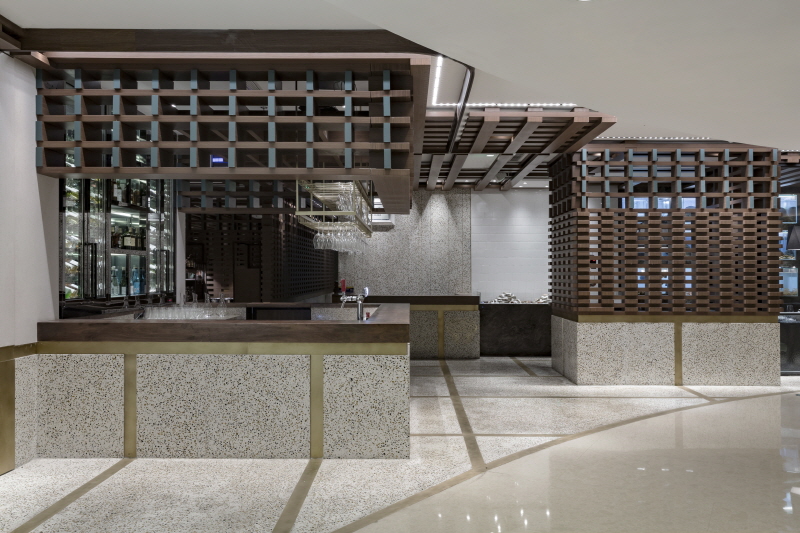 Our roles changed from the restaurant's customers to the designers of Rue de Cunda. From then, we had acquired a deep understanding of the Rue de Cunda Street. Our congenital advantages are the experiences and cultures of restaurants' development.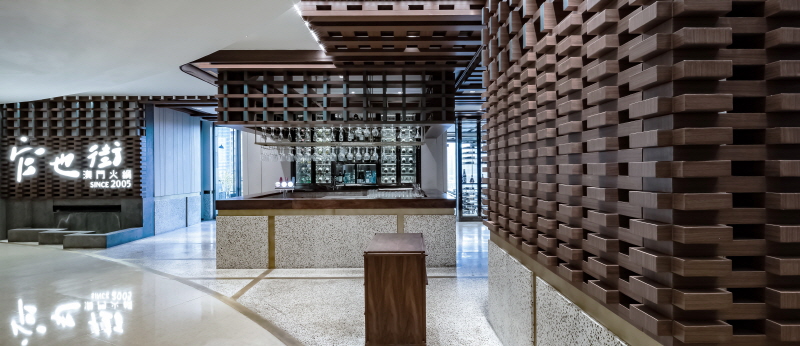 The name of this brand was derived from a Macau Street "Rua da Cunha", where Frankie grew up. This name represents the solicitude for hometown of Macao. No matter how far he walked, the taste of hometown will be very familiar and stubborn in his mind.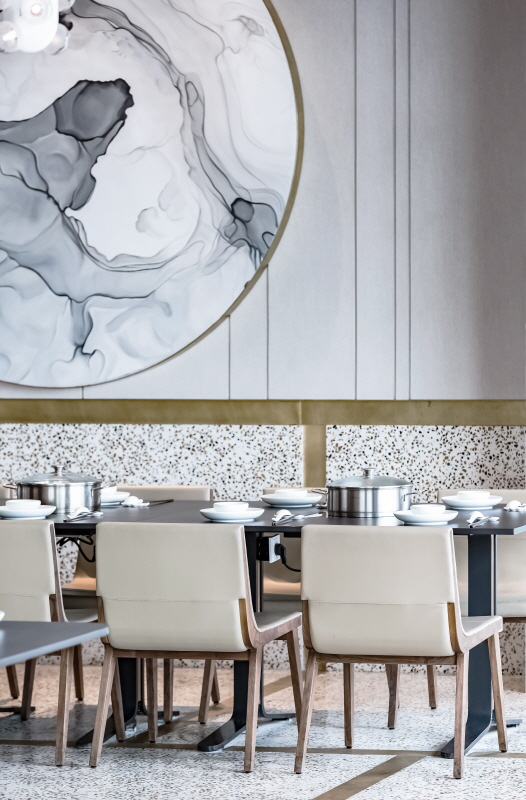 Like a kite flying in the sky, one side combines the place thousand miles away and the other side always connects the home of deep memory.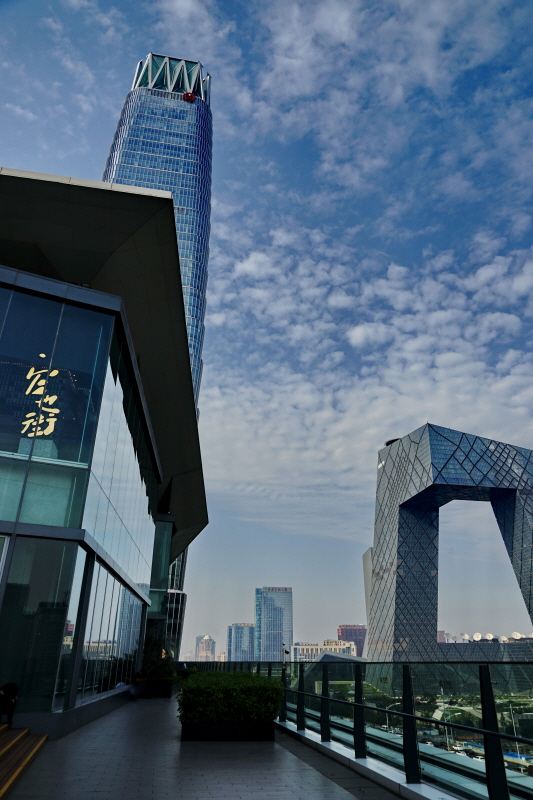 Maybe I can imagine the hardships that Frankie encountered when he started his business ten years ago. Rua da Cunha is keeping pursuing the original tastes of food whether in the past or at present.
(계속)
자세한 내용은 월간 데코저널 6월호에서 만나보실 수 있습니다