Designer:
Jin Xuanmin, Jin Xiang
Project name: Jin Xuanmin Studio
Project designer: Jin Xuanmin, Jin Xiang
Project photographer: Jin Xuanmin
Design type: Office
Project location: M50 Art Industry Park, Shanghai
Project size: 72 m² (before renovation); 160 m² (after renovation)
Date of completion: March, 2018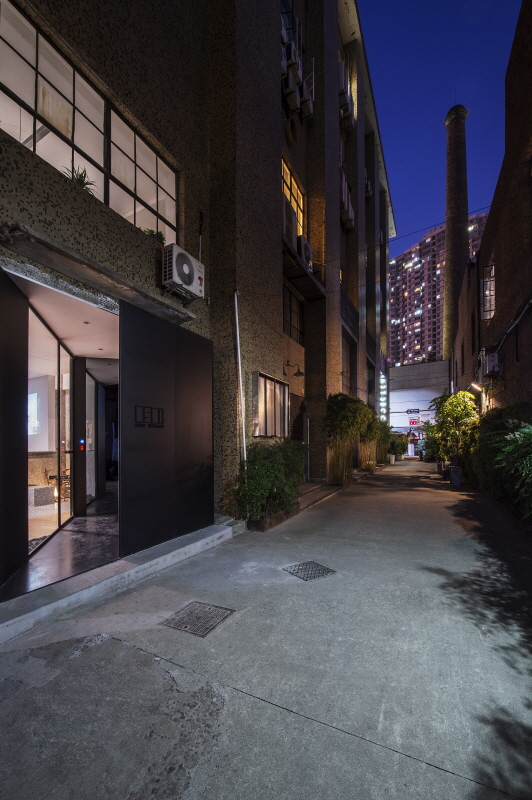 The brand-new space renovated by the studio of Mr. Jin is absolutely an extraordinary combination of small space, broad view and extreme simplicity.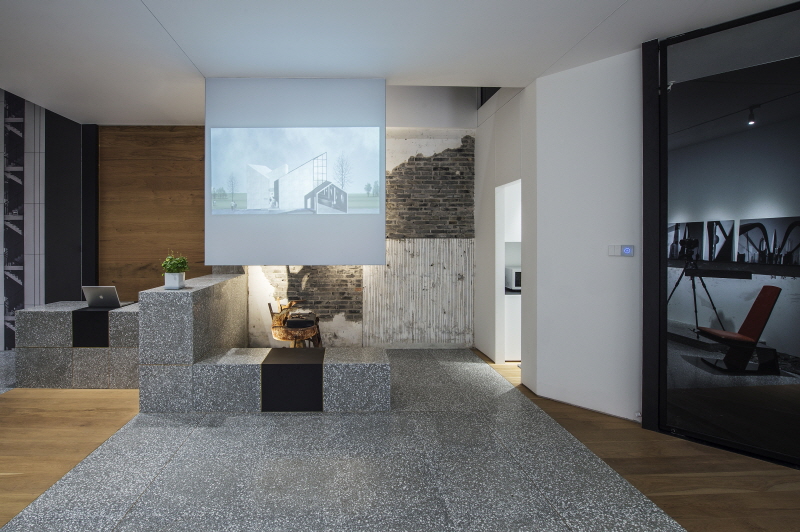 The artful connection between zones and the mix-and-match, alternation and arrangement of blocks make the whole space look flexible and varied.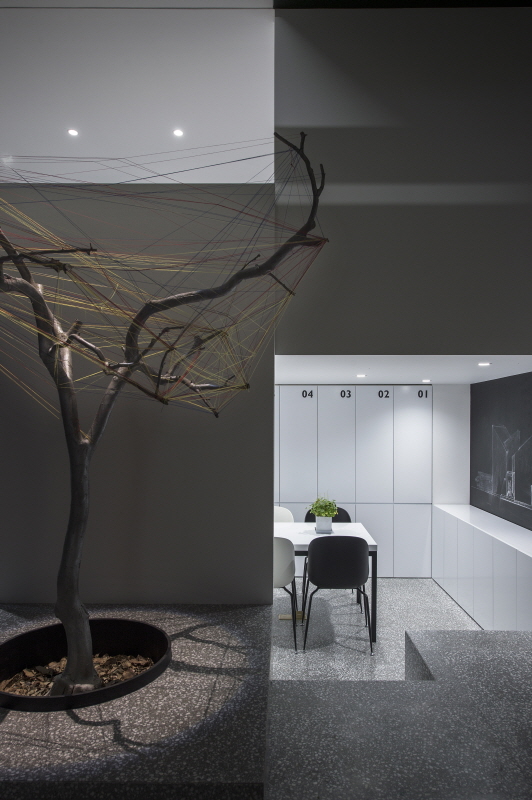 Before renovation, it was a rectangular space of 12m×6m, with a storey height of 6m. Thanks to Jin's "one into five" layering design, it has been changed into a space of 160 m² with much higher use ratio.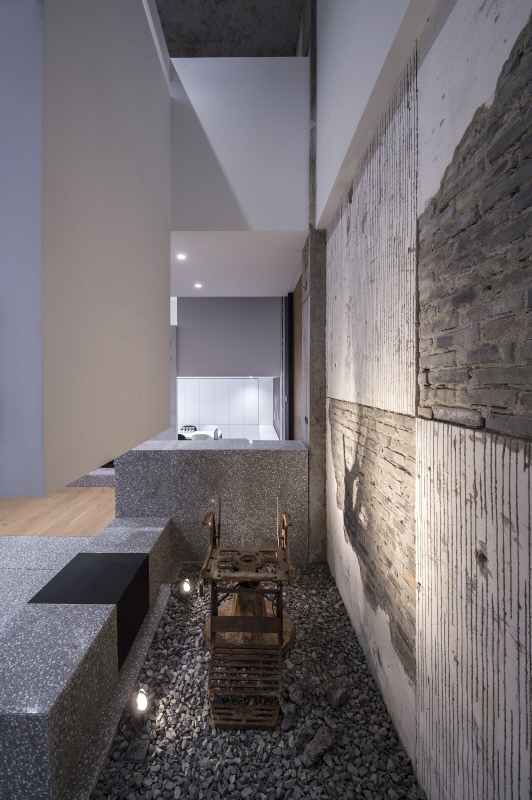 As a black steel staircase wriggle upward, five storeys appear in front of us. The "sky well" connects the spaces up and down, on the left and on the right just like a staircase.
It also forms a transparent space.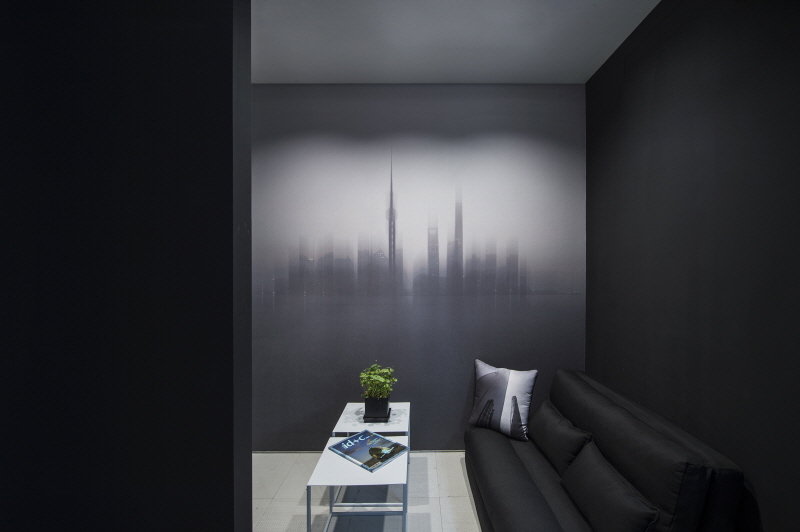 On the first floor, there is an open exhibition hall, a sunken meeting room, rest rooms and a blank door leading into a storage room right under the staircase.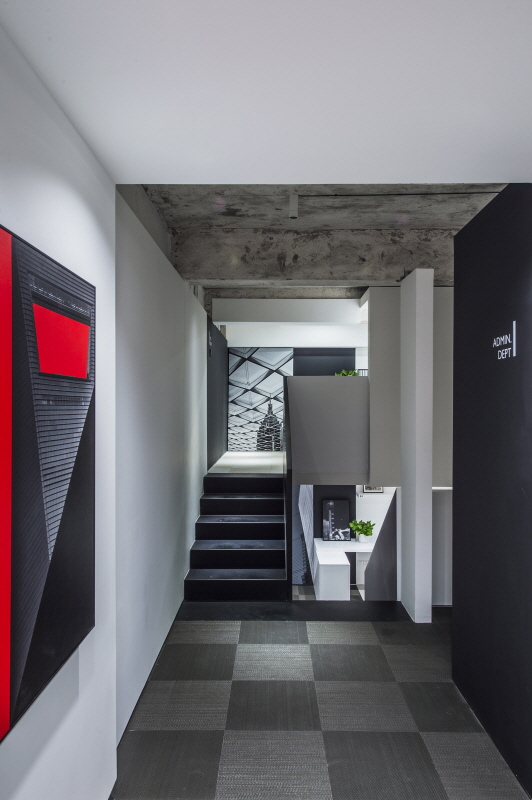 The sunken meeting room is 40cm lower than the floor surface, leaving enough height for each storey.
(계속)
자세한 내용은 월간 데코저널 7월호에서 만나보실 수 있습니다.