Designer:
CHINAG HAO CHIEN, YANG CHEN WEI
Project Name: Chang'an Construction Office and Zhusheng Lecture Hall
Design Director: CHENG SHAO CHENG TAO
Space Layout: CHINAG HAO CHIEN
Photographer: GUOMING LI
Space Nature: Business Space
Location: Taizhong City
Main Materials: ink landscape stone, moonlight beige, Millettia Laurentii, European Ash Wood, clear glass, clamped glass, titanium-plated stainless steel, bamboo curtain
Area: Floor 1-2, 630㎡
Time of Design: From September 2015 to December 2015
Time of Construction: From January 2016 to September 2016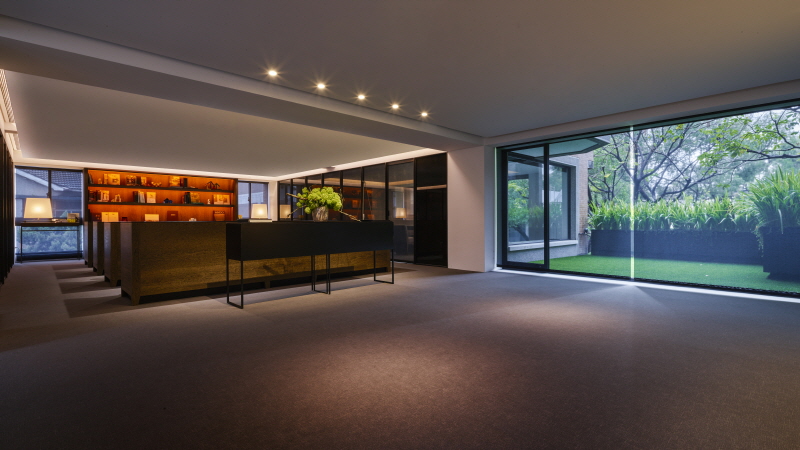 After 20 years of vicissitudes, Zhusheng Lecture Hall and Chang'an Construction Office, which situates in quiet lanes at Taizhong Art Museum, starts its new operation mode after being designed and renovated last year.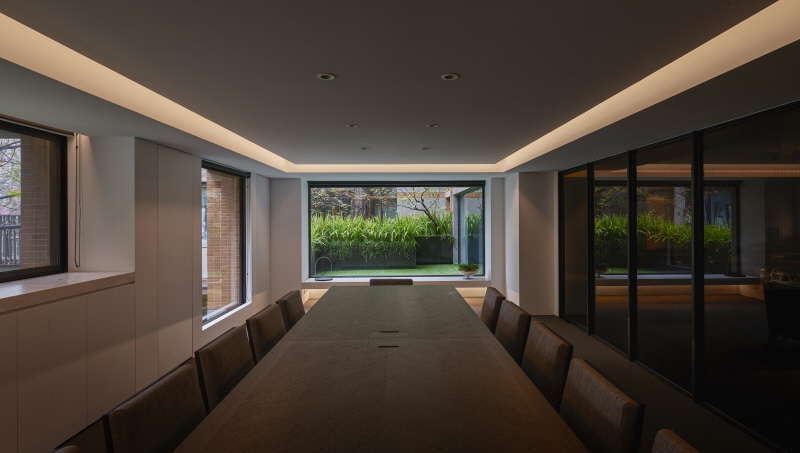 Over the past two decades, Zhusheng, a public lecture hall promoting urban environmental and humanistic thinking and a comprehensive research space for the design and development of real estate, has accumulated the beautiful memories of many architects.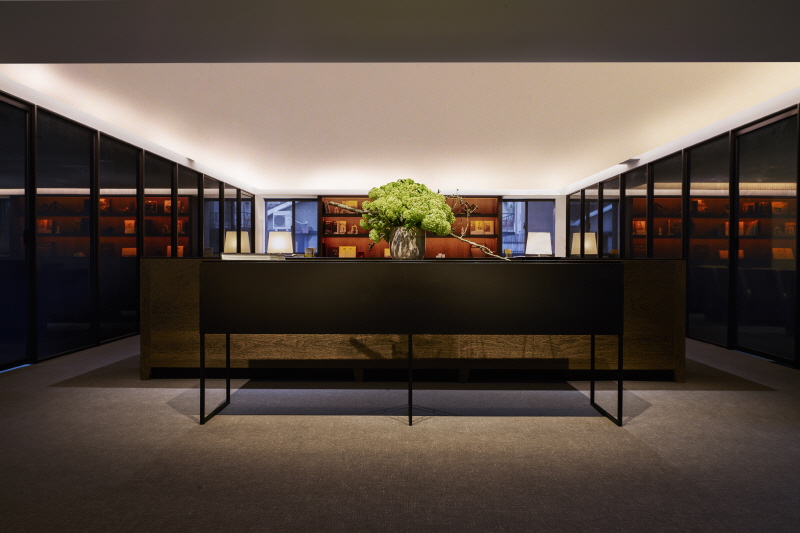 Faced with the common expectations of the majority of practitioners in the architecture industry, how to create an open building that emphasizes less on appearance but particularly stresses the connotations of life?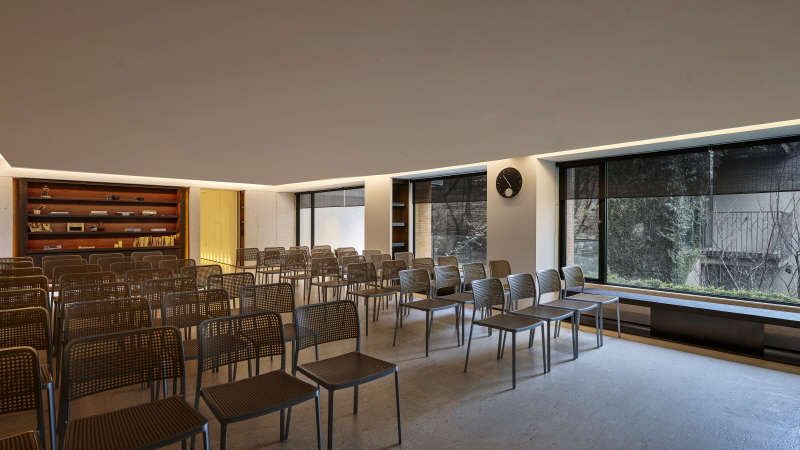 How to convey the magnificent, graceful and refreshing features by demonstrating the delicate manual texture and expression through the layered spatial constitution?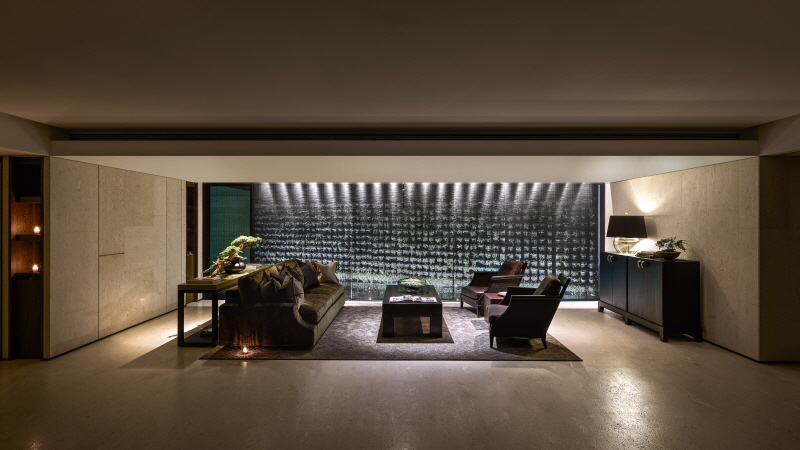 All these have become the main design subjects in this project.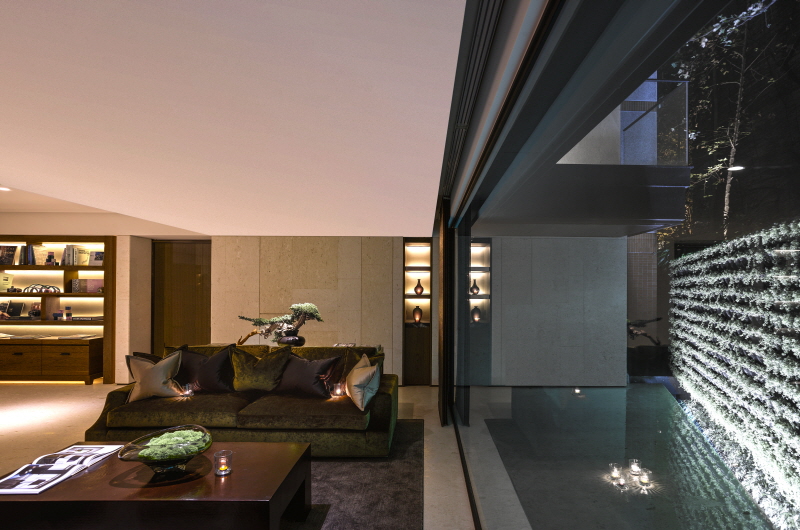 At the compound two-story open space that promotes architectural and humanistic educational lectures as well as architectural design and development, the first floor is the public study and garden facing the urban streets with the low-profiled design and expression, and the second floor is a space for discussion such as humanistic lectures and internal office space.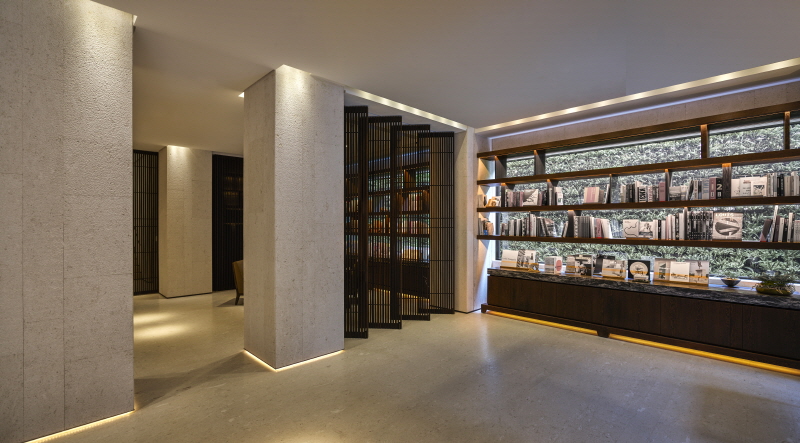 Therefore, we have particularly built a converting ladder and two guiding and ceremonial corridors at the second floor and roughly divided the space into four functional sections.
(계속)
자세한 내용은 월간 데코저널 7월호에서 만나보실 수 있습니다.