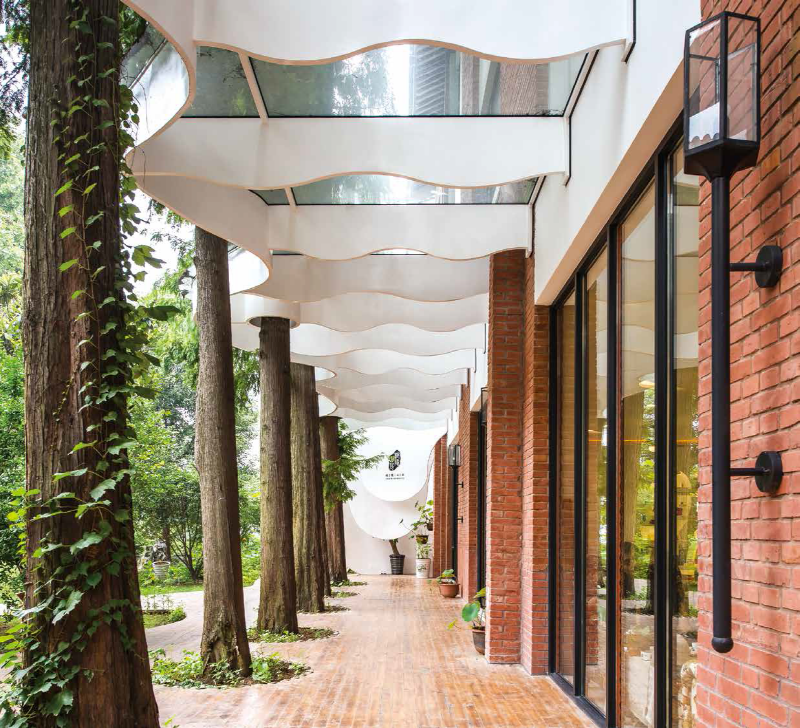 Shangyuan Academy is renovated into a brand-new building which is surrounded by trees
and neighbors Meiling Palace in the Sun Yat-sen Mausoleum. The owner of the academy
Yue Jiang with a group of elite scholars launched a nonprofit organization, concentrating
on conducting researches and communications and seeking solutions for economic development,
cultural heritage, urban planning, environment protection and other social livelihood issues. Since it
was established in October 2011, various experts and scholars from different fields including Jin Chen, Meng Wang, Si Wu, Min Tang, Yanhua Liu, Zhiqiang Ren, Qiuyu Yu, etc. came here. In order to build platform for the public, the academy opens a multi-use space to attract people who like thinking and reading. This comprehensive space is a bookstore, a gallery, a cafe, a designer integration store and a study space for Chinese Classics, reasonably making it a perfect space for the learned.
ixd.ejsung@gmail.com
Designer: C.R. Lin