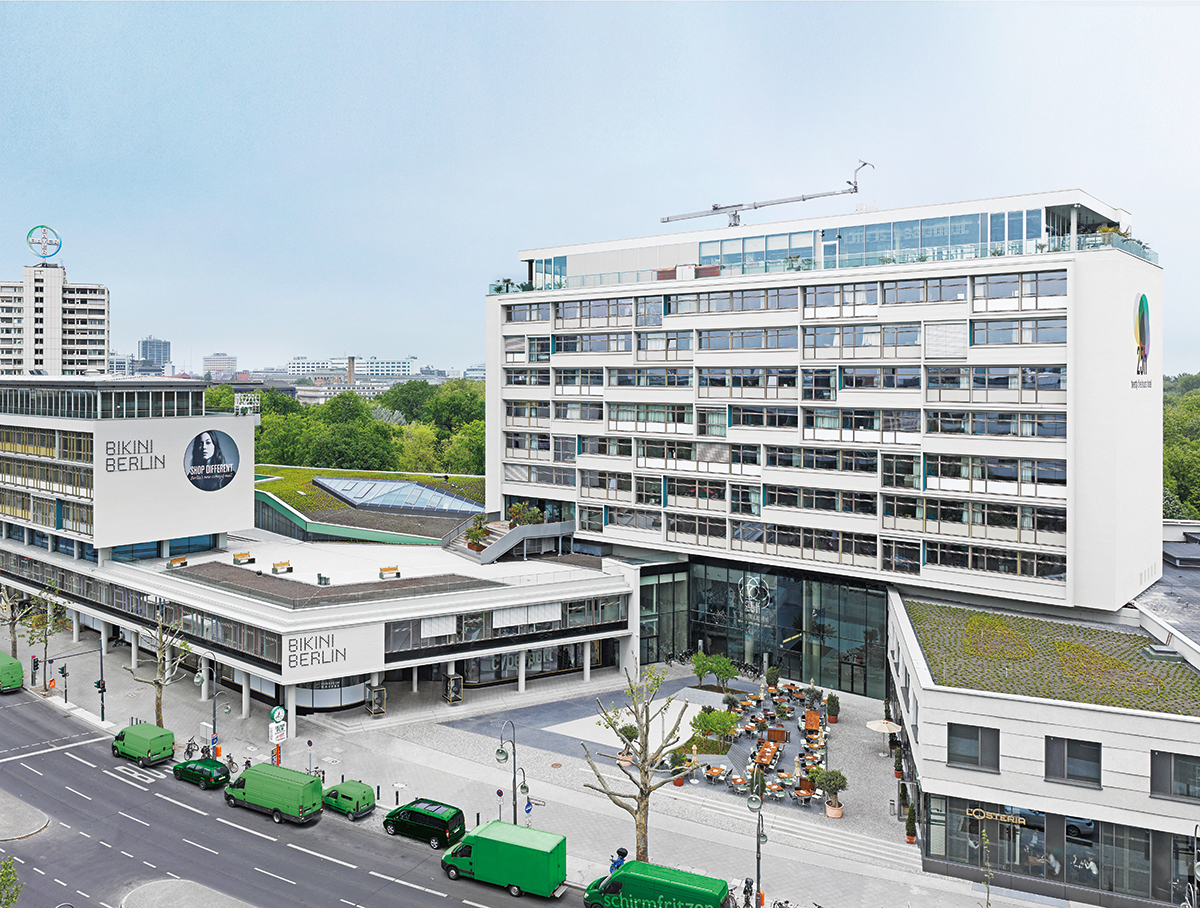 25 Hours Hotel Bikini Berlin
COME AS YOU ARE - A Jungle for the Urban Explorers in Berlin
Built in the 1950s by the architects Paul Schwebes and Hans Schoszberger, the so-called Bikini House was the architectural expression of a new attitude to life hallmarked by dynamism, freedom, optimism and consumerism.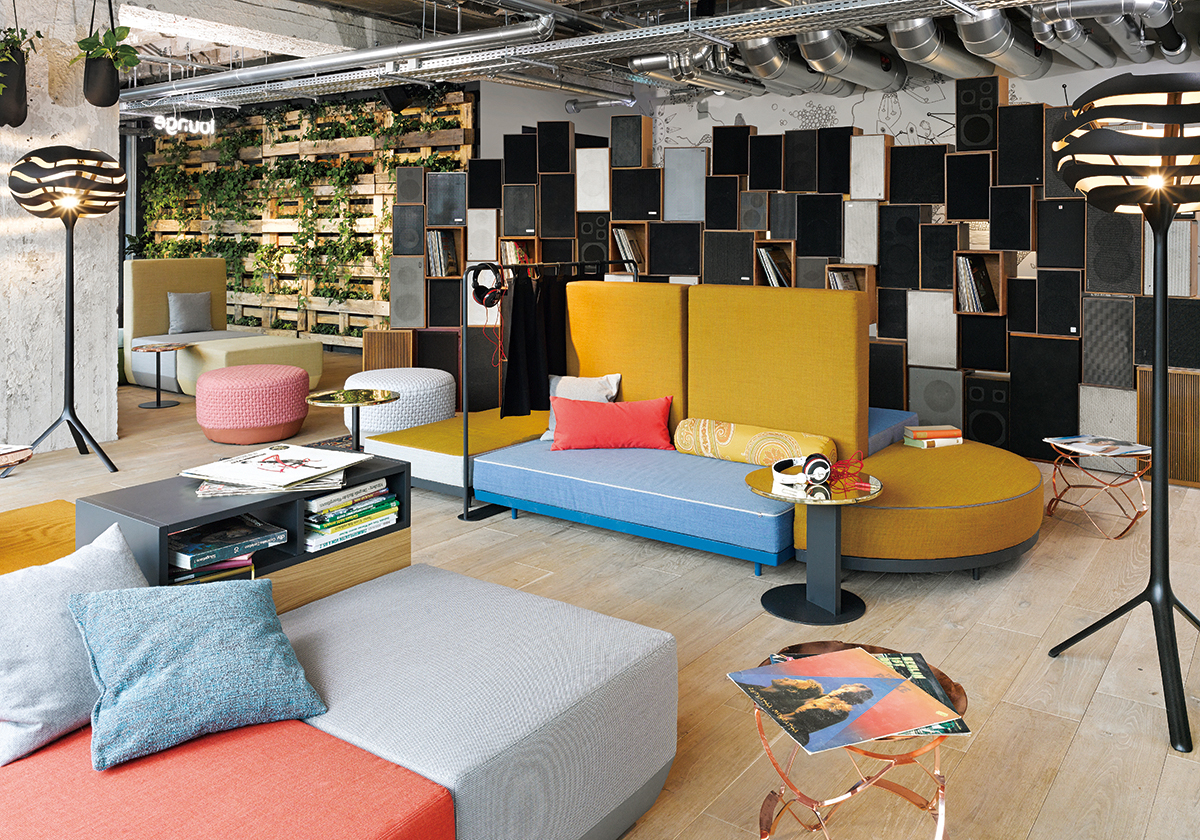 This architecture – twinned with the building's unique location – also gives Bikini Berlin its identity forthe future. With its 149 rooms, the 25hours Hotel Bikini Berlin will form part of the building complex when it moves into the detached Kleines Hochhaus – the smaller of two high-rises – by the so-called Elephant Gate of Berlin Zoo. It is the young hotel group's first property in the German capital.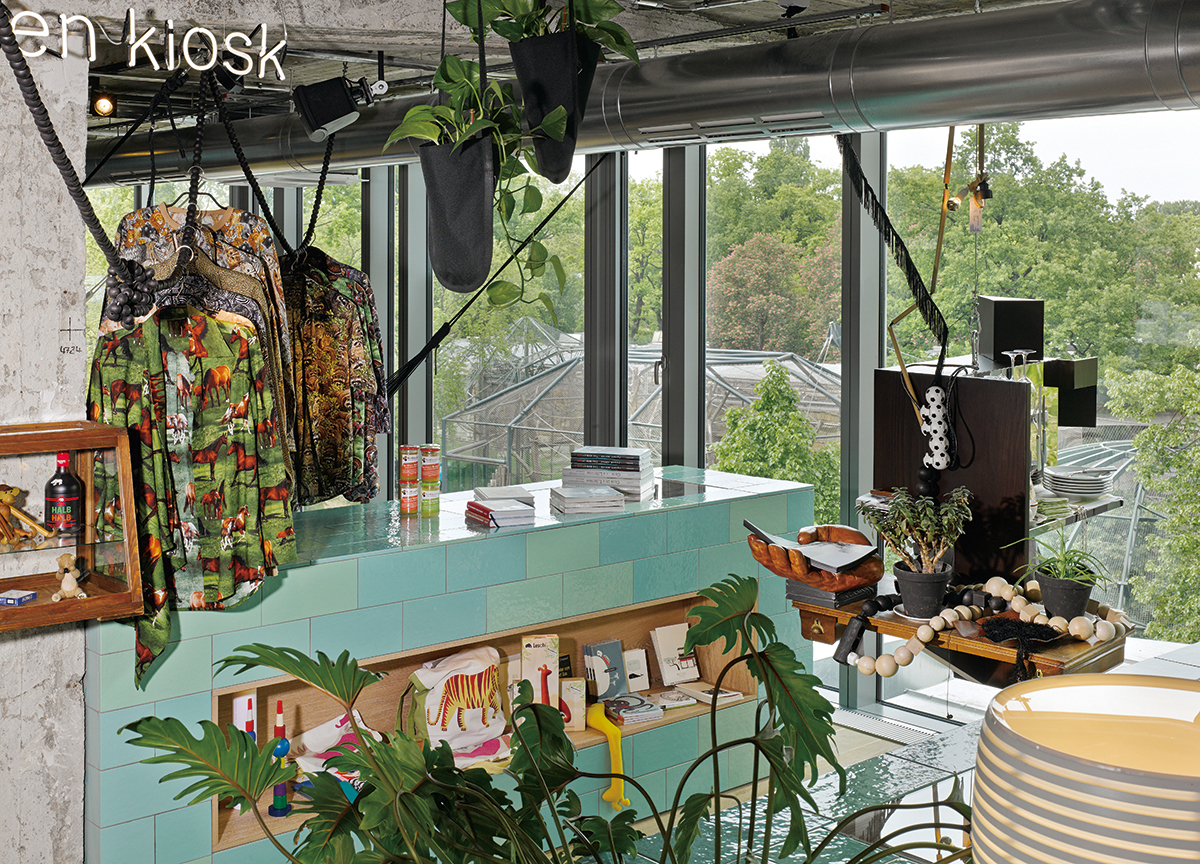 25 Hours Hotel Bikini Berlin은 젊은 호텔 그룹 25 Hours Hotel의 Berlin 지점이다. Berlin의 번화가 한복판에 위치해 도시의 생동감과 에너지를 느낄 수 있고, 젊은 감각과 독특한 인테리어로 도시를 찾는 이들에게 새로운 관광 포인트로 떠오르고 있다. 25 Hours Hotel Bikini Berlin은 또한 북쪽으로 Bahnhof Zoologischer Garten 동물원이, 바로 맞은편에 Kaiser-Wilhelm-Gedachtnis-Kirche 성당이 위치해 도심 속 오아시스에서 휴식을 취하거나 유서 깊은 건축물을 둘러보기에도 최적의 입지를 자랑한다.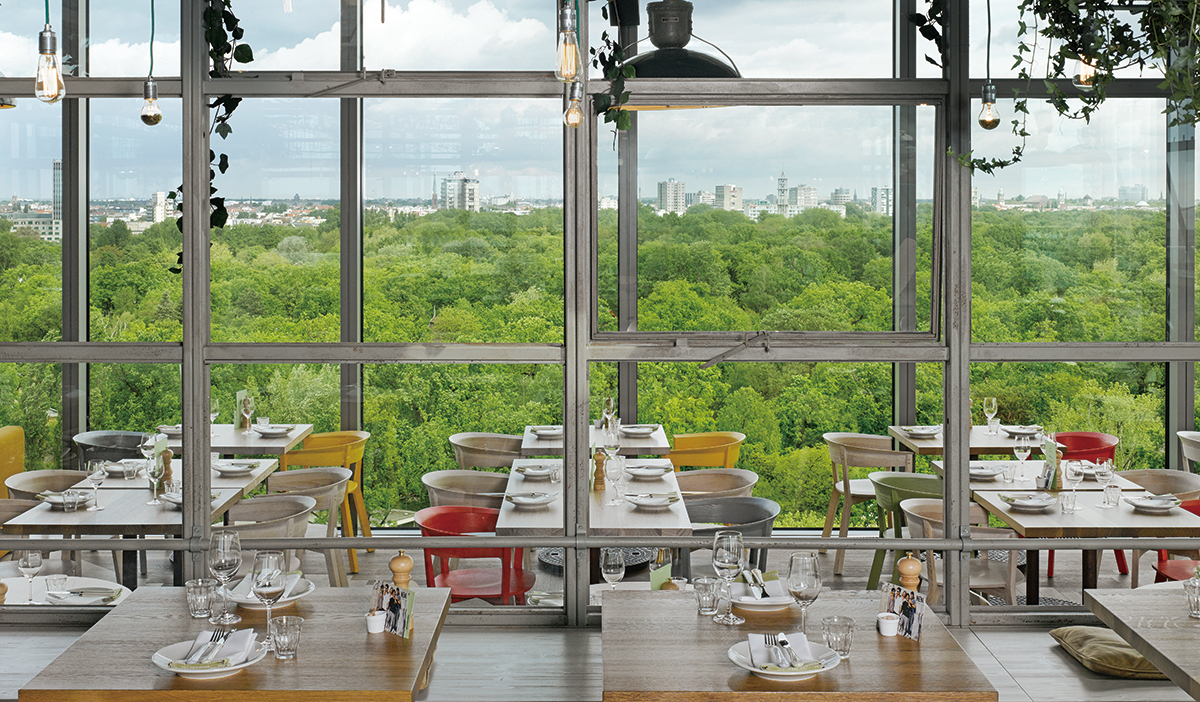 NENI BERLIN Berlin 오리엔탈 푸드의 선두주자 Haya Molcho가 셰프로 있는 Neni Berlin은 페르시아, 러시아, 아랍, 모로코, 이스라엘, 터키, 스페인, 독일과 호주 등 다양한 나라의 미식 문화가 섞인 메뉴를 즐길 수 있다. 10층 높이에서 내려다보는 Berlin과 Tiergarten의 파노라마 뷰는 만찬의 운치를 더한다.
The NENI Berlin is a culinary mosaic of Persian, Russian, Arabic, Moroccan, Isreali, Turkish, Spanish, German and Austrian influences. The concept of Haya Molcho is that everyone is able to try a little of everything, and pots and pans are taken from the kitchen and placed directly on the table without any airs or graces. In the 10th Floor you can enjoy the varied cuisine and panoramic views of Berlin and the Tiergarten.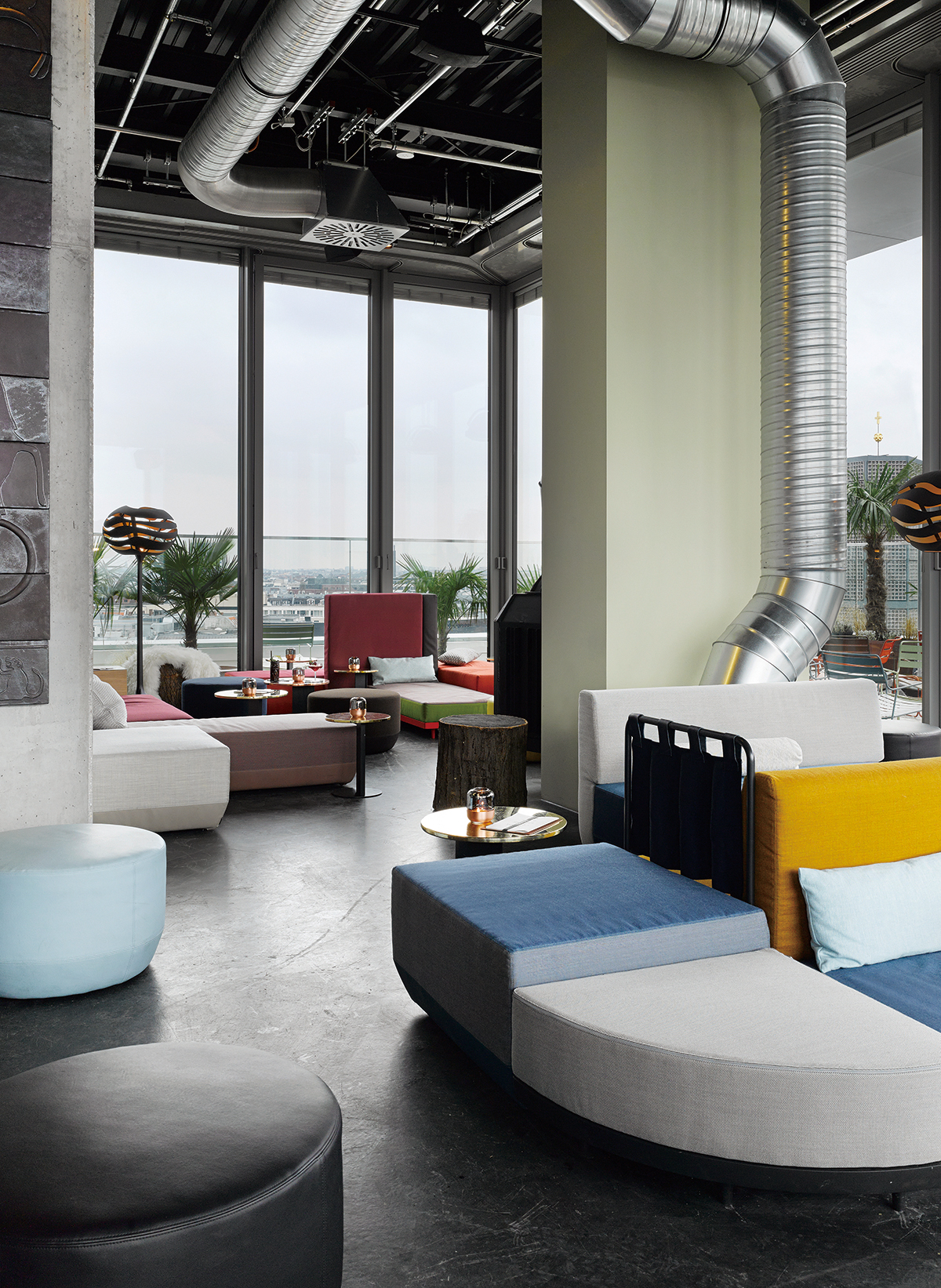 MONKEY BAR Neni Berlin과 마주한 Monkey Bar는 일몰 이후 25 Hours Hotel Bikini Berlin의 핫스팟으로 거듭난다. 세계 각지의 와인과 다양한 주류가 갖춰져 있으며 DJ와 라이브 음악으로 Berlin의 밤을 한층 더 화려하게 만들어준다.
JUNGLE 파노라마로 펼쳐지는 동물원의 풍경이 정글을 연상케 하는 이 객실은 자연적인 요소와 색감, 그리고 릴렉스를 모티프로 디자인됐다. 객실마다 자전거 한 대가 제공되며, 일부 객실에서는 MINI를 무료로 렌트해 Berlin을 누빌 수 있도록 서비스하고 있다. Medium 타입(23 m2)과 Large 타입(41 m2)으로 구분되는 Jungle 객실은 도심 속 자연에서 휴식을 취하고자 하는 관광객에게 안성맞춤이다.
Natural colours and materials hint at their proximity to the Berlin Zoo, while king-size beds invite guests to see the day out in comfort. The highlights of the Large Jungle rooms are their very own Schindelhauer bikes and the unique views of the Tiergarten park and the zoo. Guests can also acquaint themselves with destinations a little further afield thanks to free MINI rental, while free WiFi allows them to stay in touch.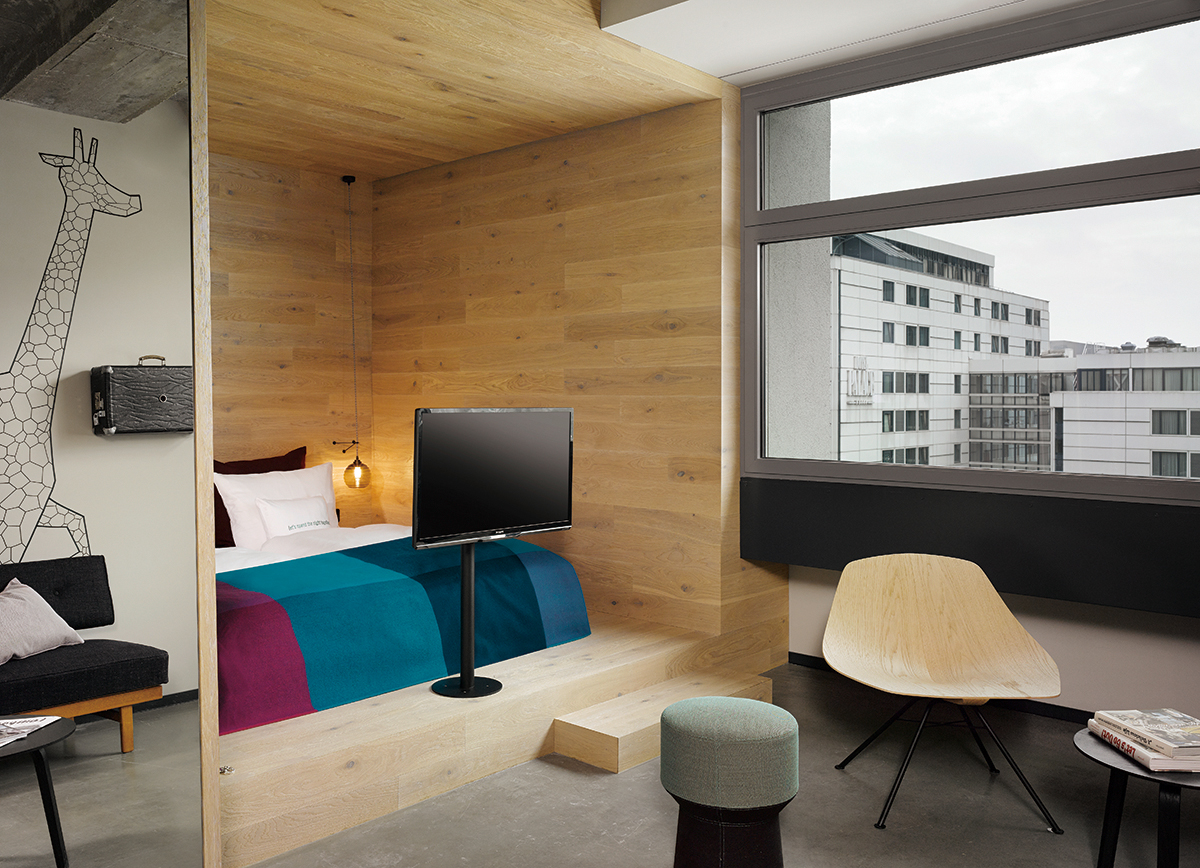 URBAN 도회적인 내부 공간 디자인과 Berlin 도심지의 풍경을 내려다볼 수 있는 Urban 객실은 Medium 타입(26 m2), Large 타입과(42 m2) Extra Large 타입(43 m2)으로 나뉜다. 무료로 제공되는 MINI를 타고 Berlin 곳곳을 탐험한 도심 속 모험가(Urban Explorer)들은 Breitscheidplatz 광장을 내려다보며 휴식을 취할 수 있다.
ixd.jhcha@gmail.com
25 Hours Hotel Bikini Berlin

Web: www.25hours-hotels.com/en/hotels/berlin/bikini-berlin
Location: 25hours Hotel Bikini Berlin Budapester Straße 40 10787 Berlin
Tel: (+49) 30 12 02 21 0
Email: bikini@25hours-hotels.com