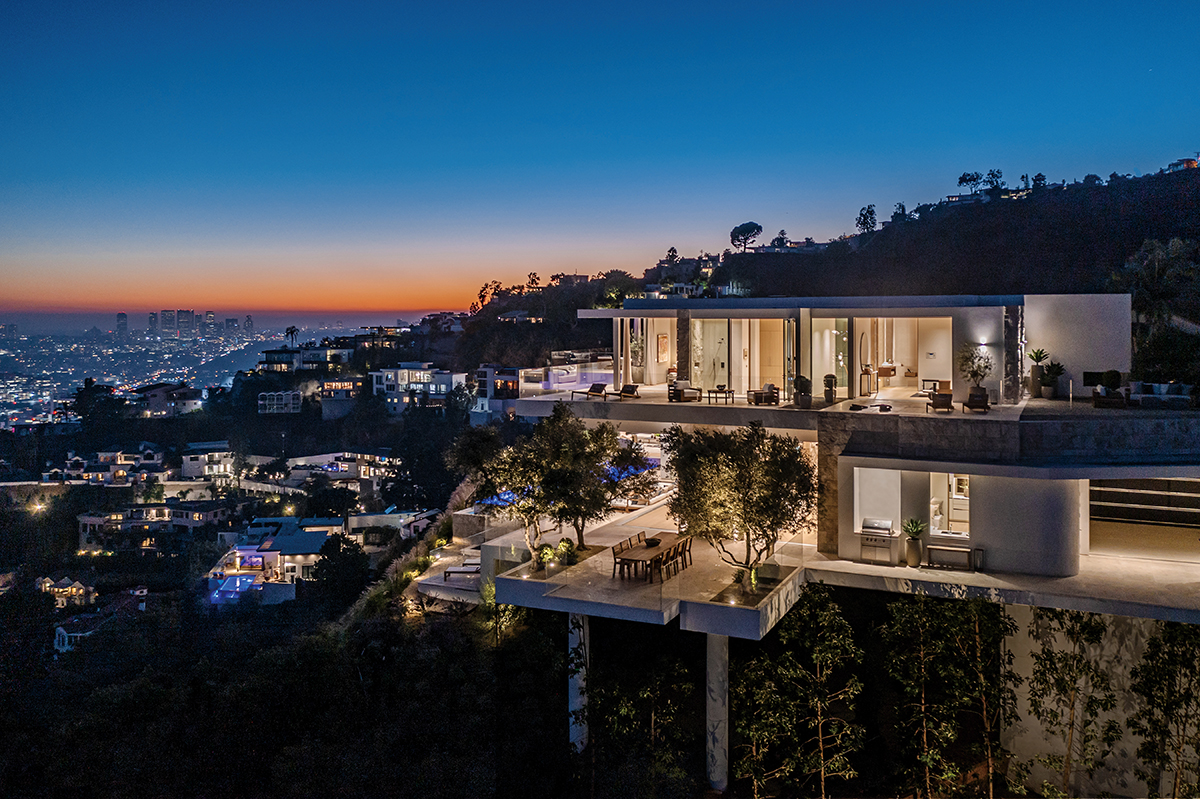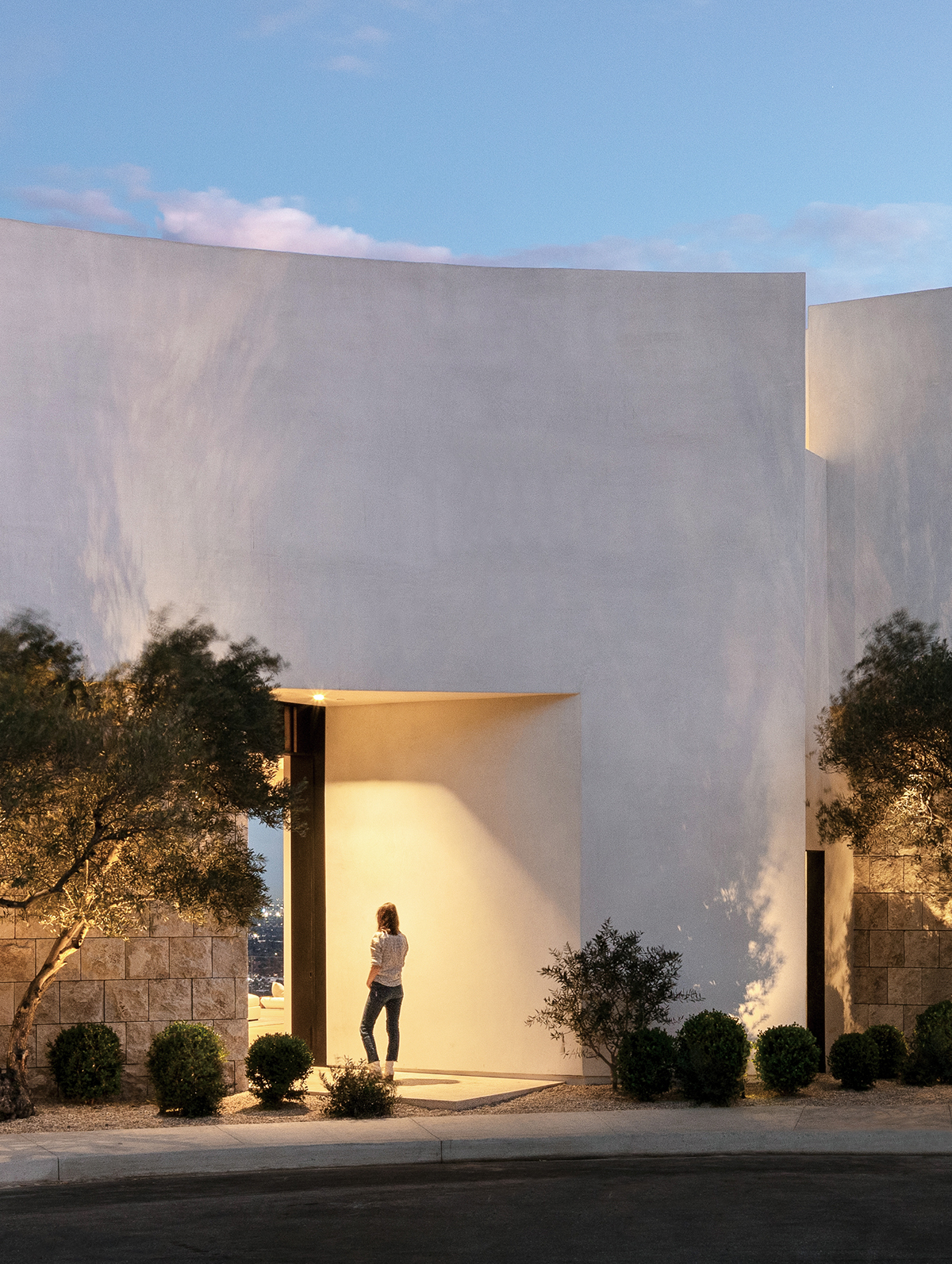 Bellgave, a private residence in Los Angeles, is situated above Laurel Canyon Boulevard on a cul-de-sac in the Hollywood Hills. With its elevated position at the edge of a steep promontory, the site offers unobstructed panoramic views from downtown Los Angeles to Santa Monica. Its north-south orientation aligns with the grid of the city basin below, and the tone for its architectural context is set by mid-century landmarks such as Pierre Koenig's landmark Stahl House (Case Study House No. 22), which can be glimpsed on a nearby promontory to the west.
SAOTA의 이번 프로젝트 Bellgave는 개인 주택으로, 미국 로 스앤젤레스에 위치한다. Hollywood Hills의 Laurel Canyon Boulevard 위 높은 지형에 자리한 Bellgave는 로스앤젤레스 시내에서 산타모니카까지 한 눈에 감상할 수 있는 뷰를 자랑한 다. 건축적 분위기는 캘리포니아의 모더니즘 건축가 피에르 쾨 니히의 랜드마크인 Stahl House에서 영향을 받았다.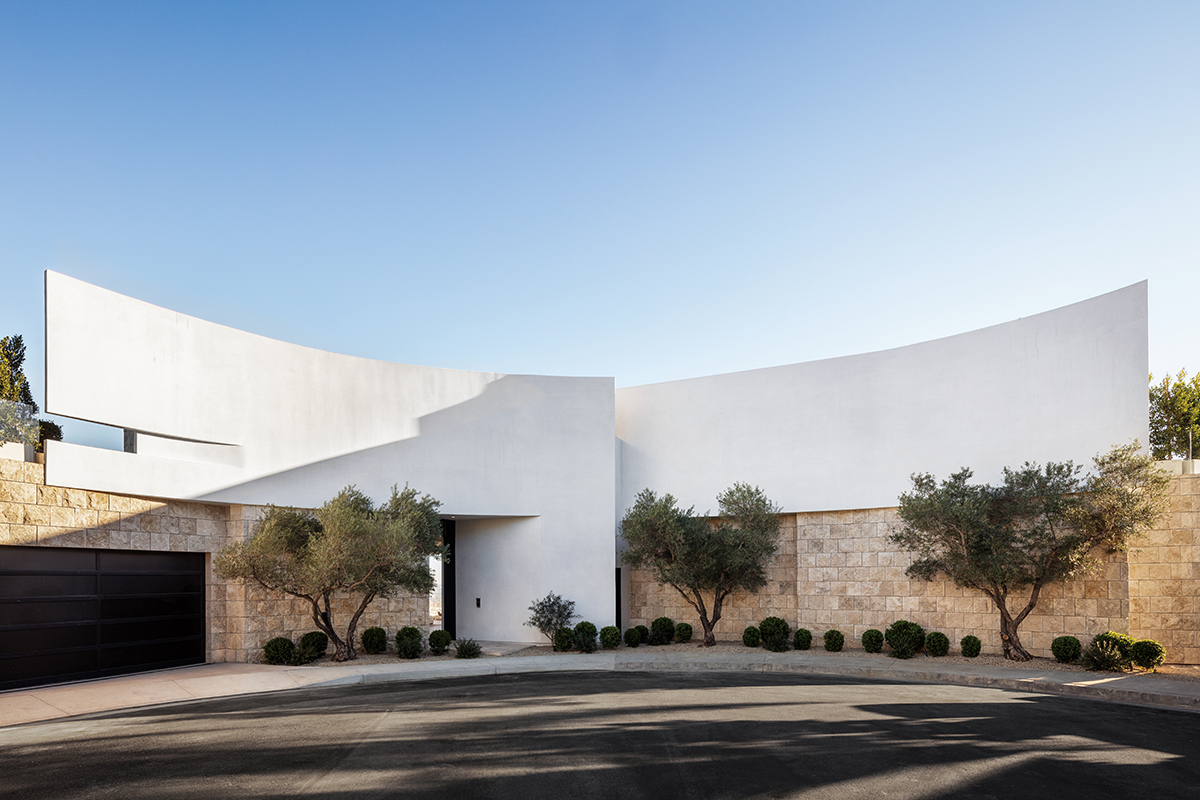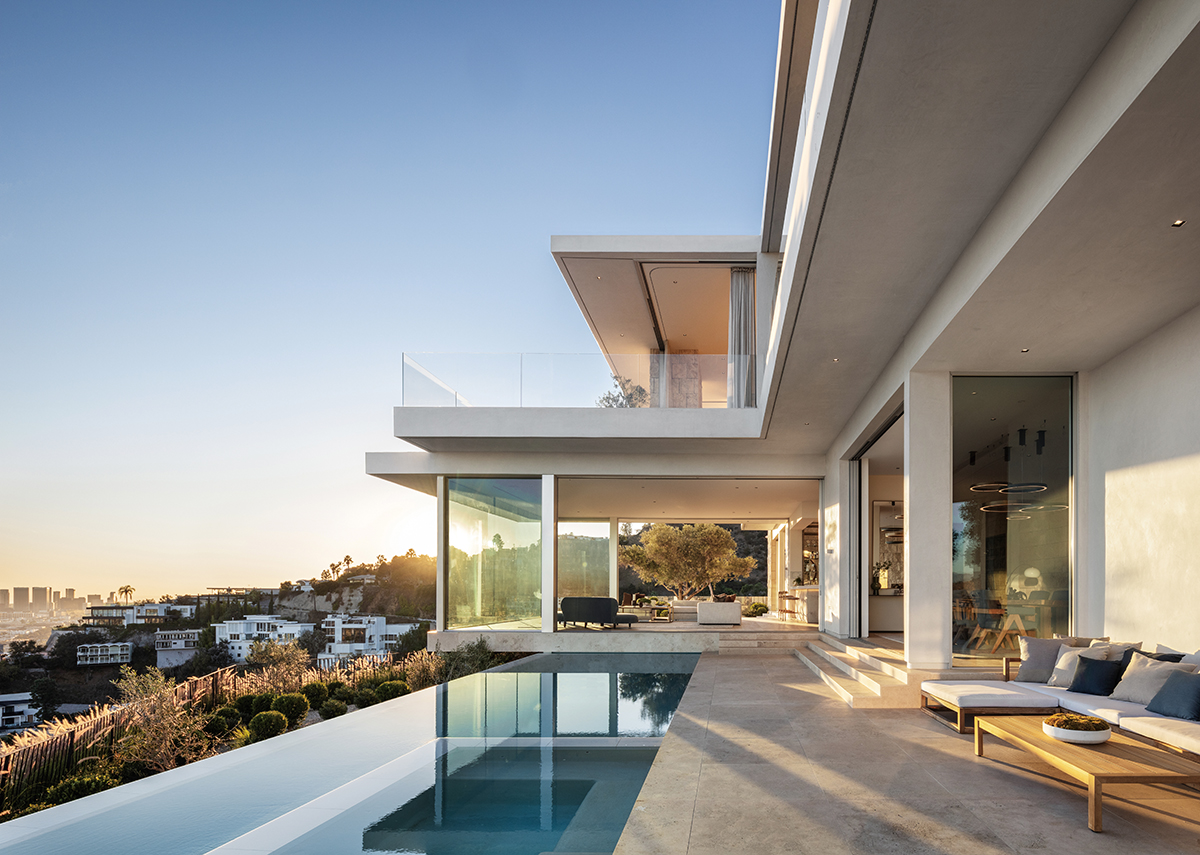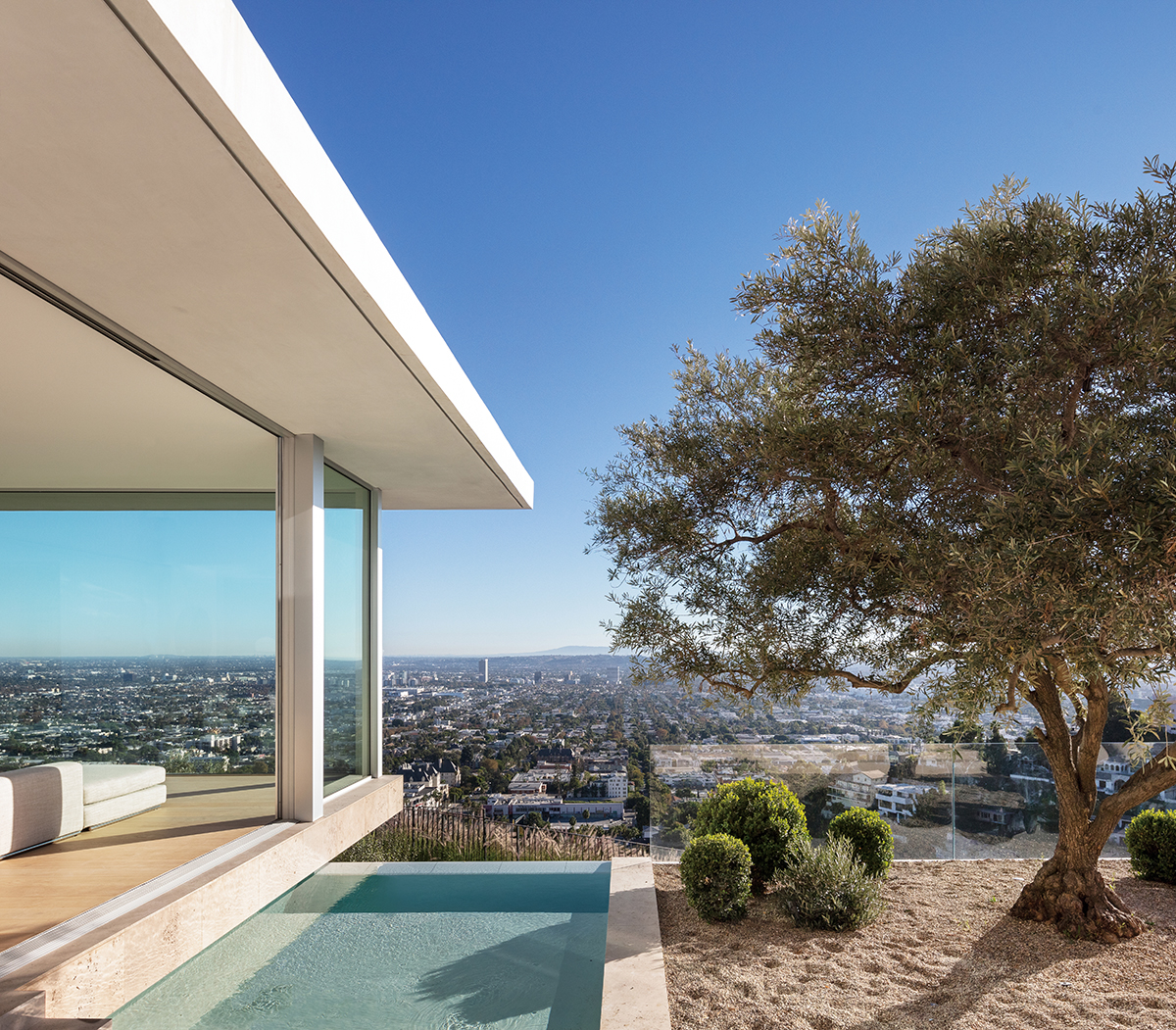 Cape Town-based architects SAOTA engaged with the modernist precedent set by the Stahl House and other ground-breaking Los Angeles Case Study Houses in the design of Bellgave, reprising and advancing some of their pioneering innovations that forged the distinctive indoor-outdoor lifestyle that became synonymous with the city itself, and a distinctive, climatically appropriate regional modernism. By raising a platform on pillars and caissons, the architects lifted the house towards the view and established a series of intersecting and overlapping horizontal planes that project outwards from the cliff edge. The horizontal emphasis of the terraces and oversailing eaves reflect the city's wide horizons, with a sense of volume and compression that responds to its distinctive character. In a sense, the back of the house can be understood as a giant viewing platform.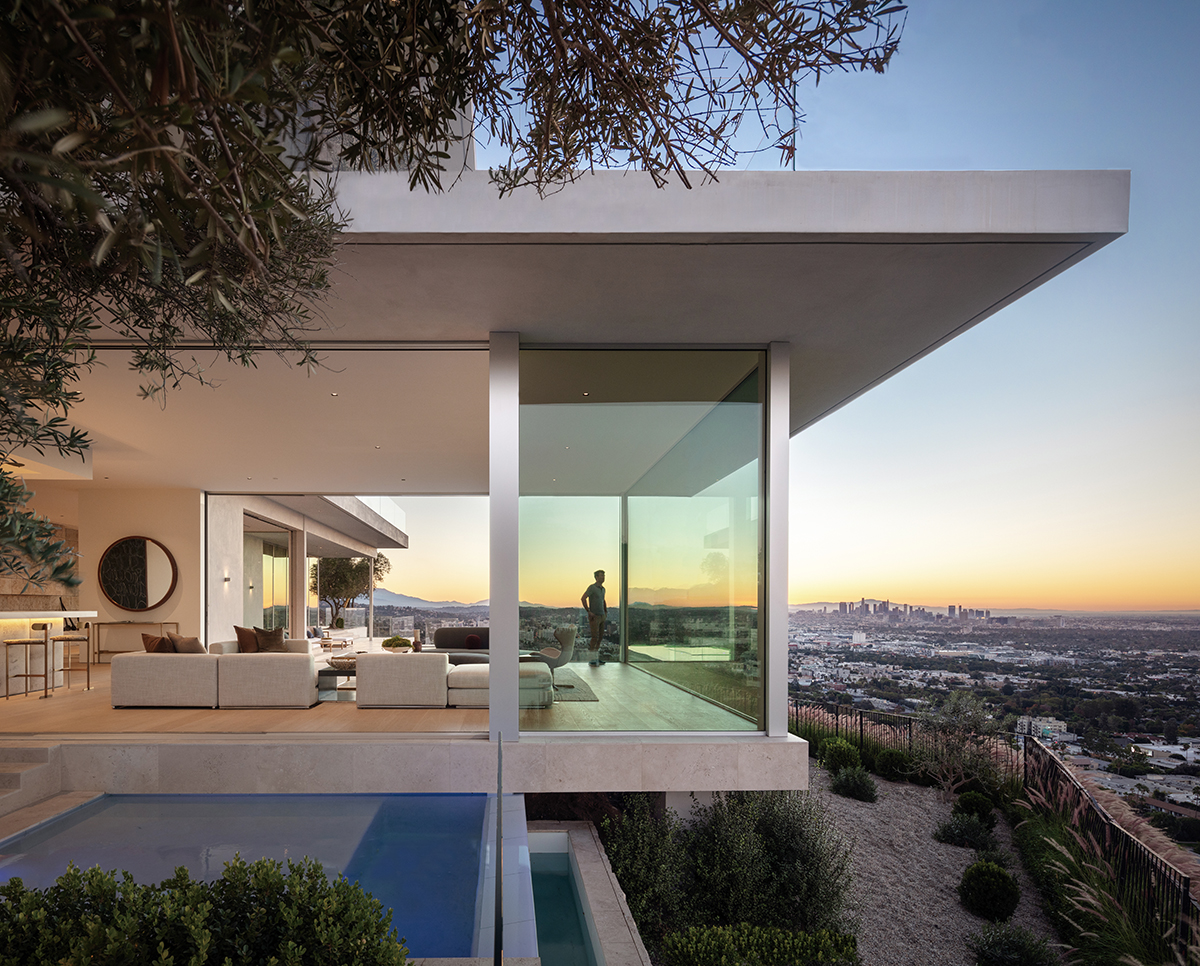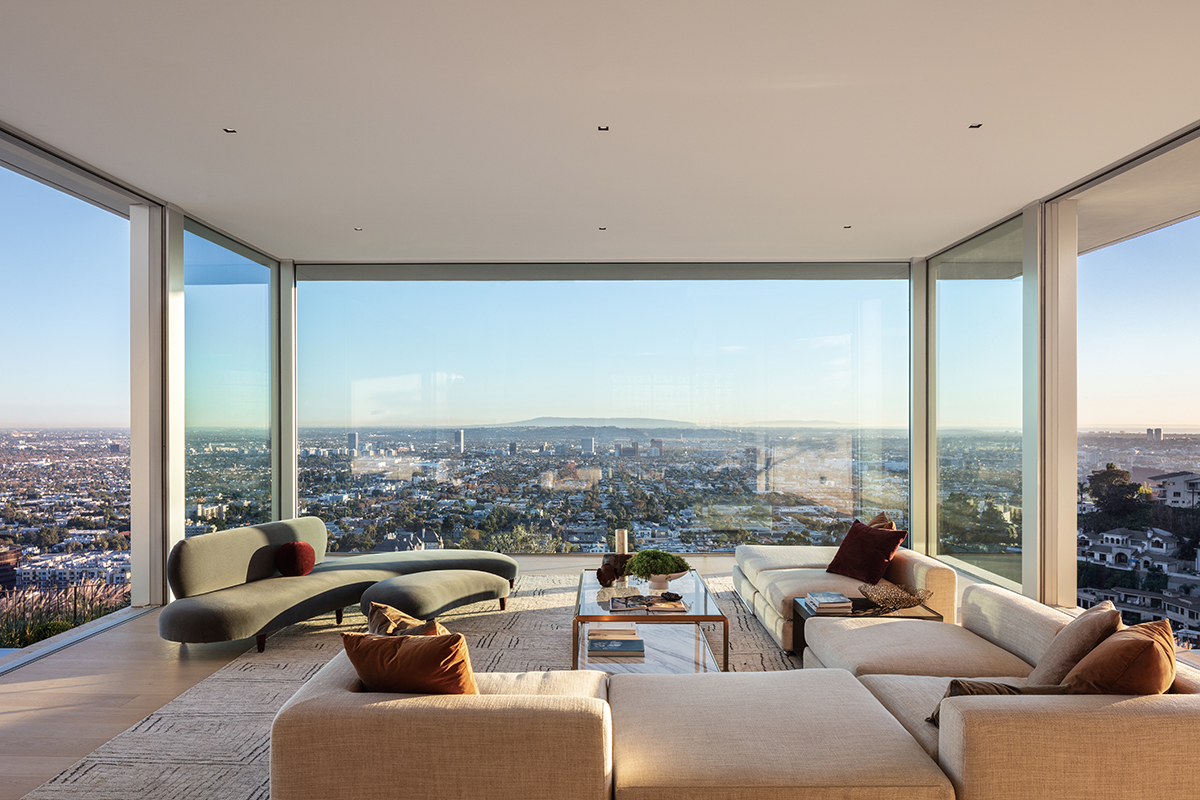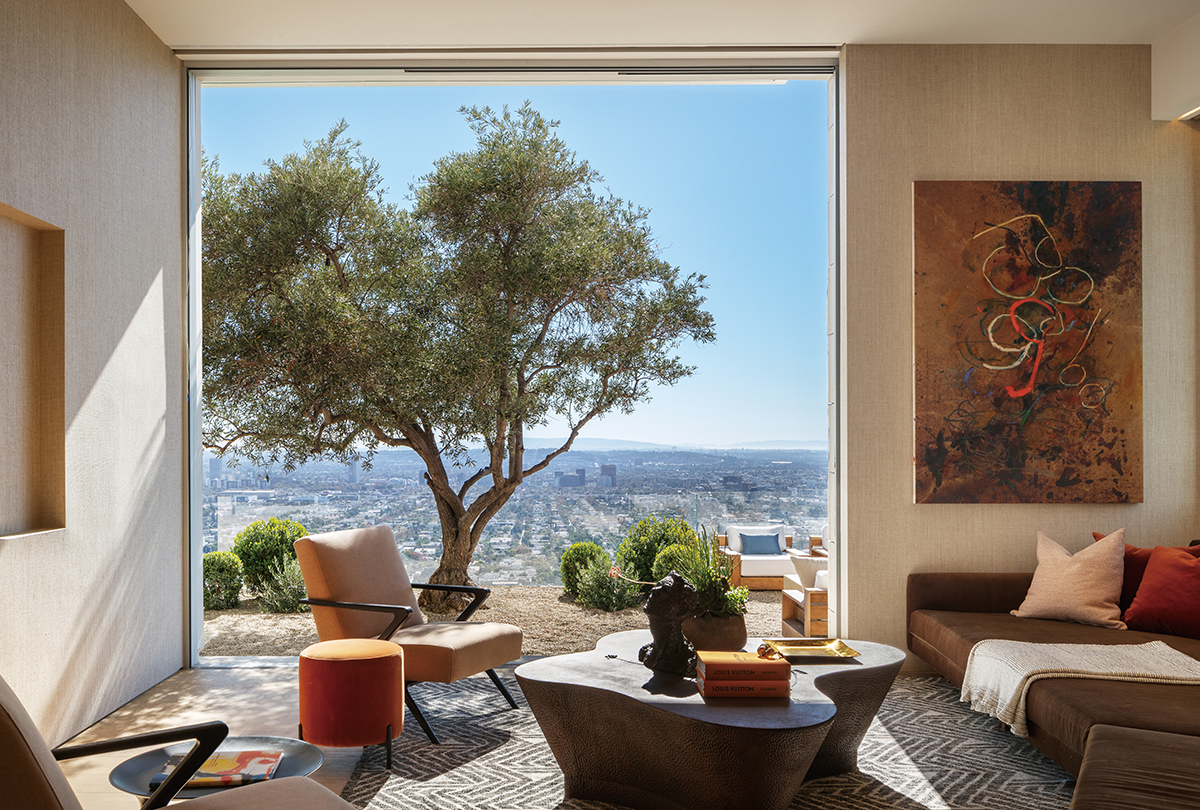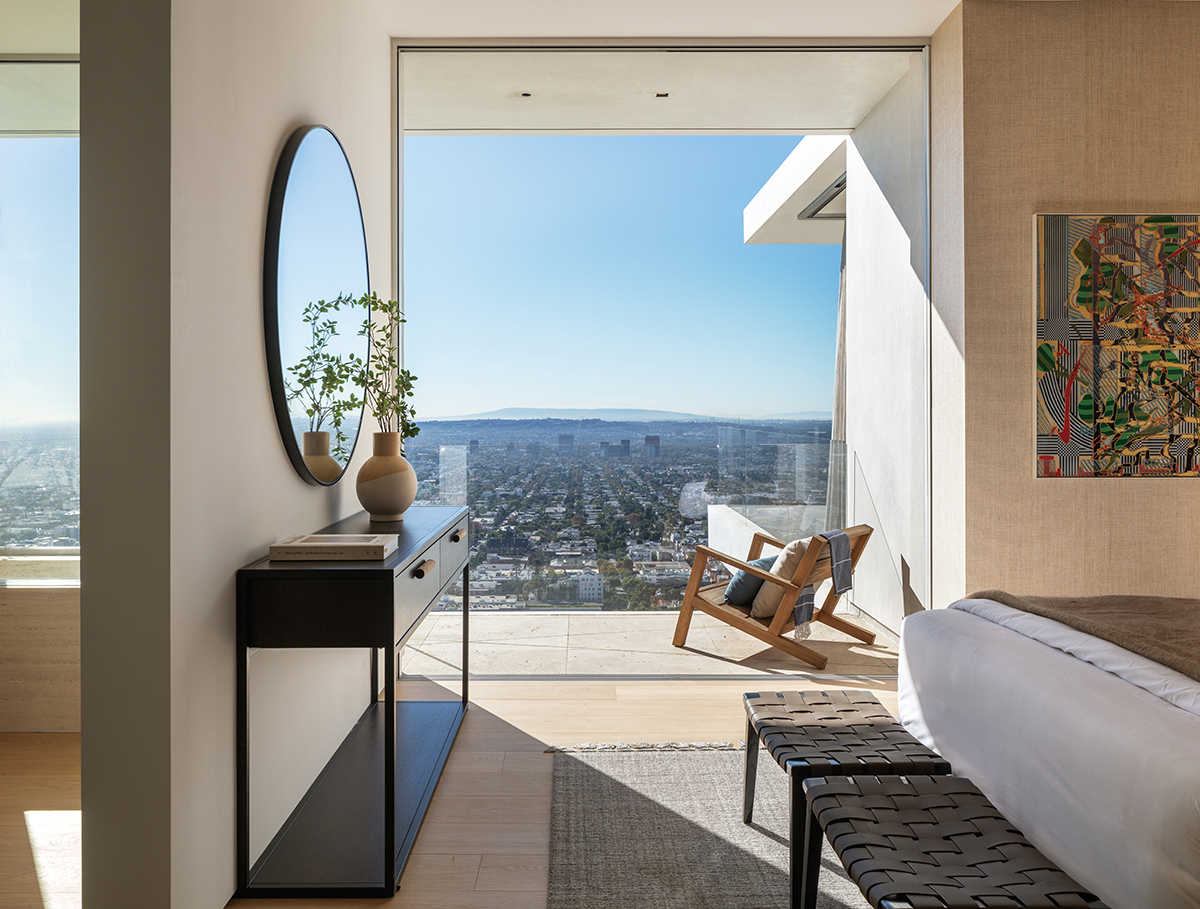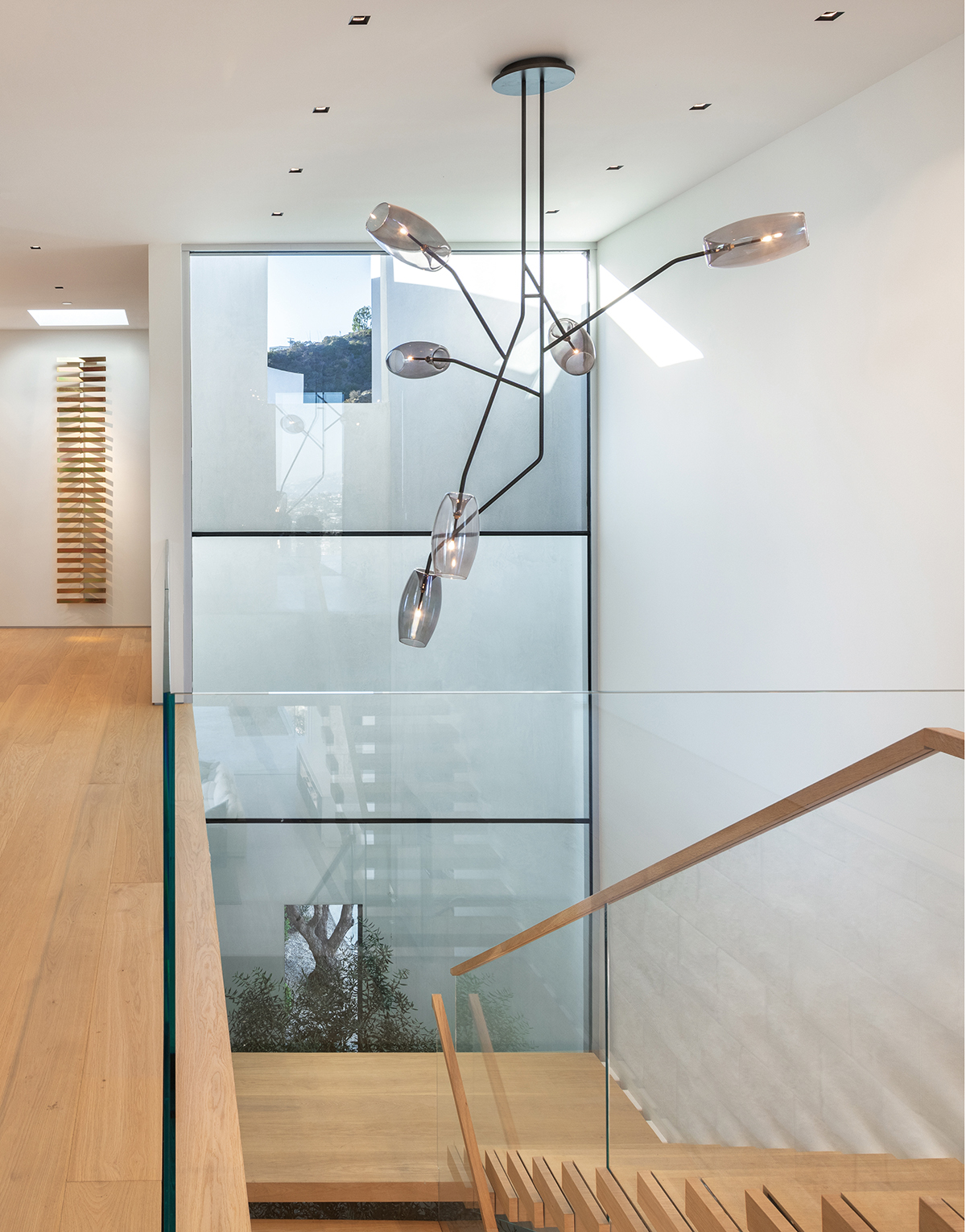 SAOTA는 Bellgave를 획기적인 방향으로 설계하기 위해 모더니즘에 도시 자체의 독특한 실내, 실외 생활방식을 적 용해 Stahl House와 차별화 했다. 스튜디오는 기둥에 단 을 올려 절벽 끝에서 바깥으로 돌출된 형태의 수평면을 만 들었다. 테라스는 도시의 넓은 지평선을 반영한 수평으로 강조해, 마치 거대한 전망대를 연상케 한다. Bellgave의 메 인 라운지는 전망을 즐길 수 있게 밖으로 돌출된 집의 전면 에 위치한다. 가장자리를 따라 풀장이 그 아래로 확장되어 있어 전경과 태평양의 경치를 자연스럽게 연결, 집이 공중 에 '떠 있다'는 느낌을 강조한다.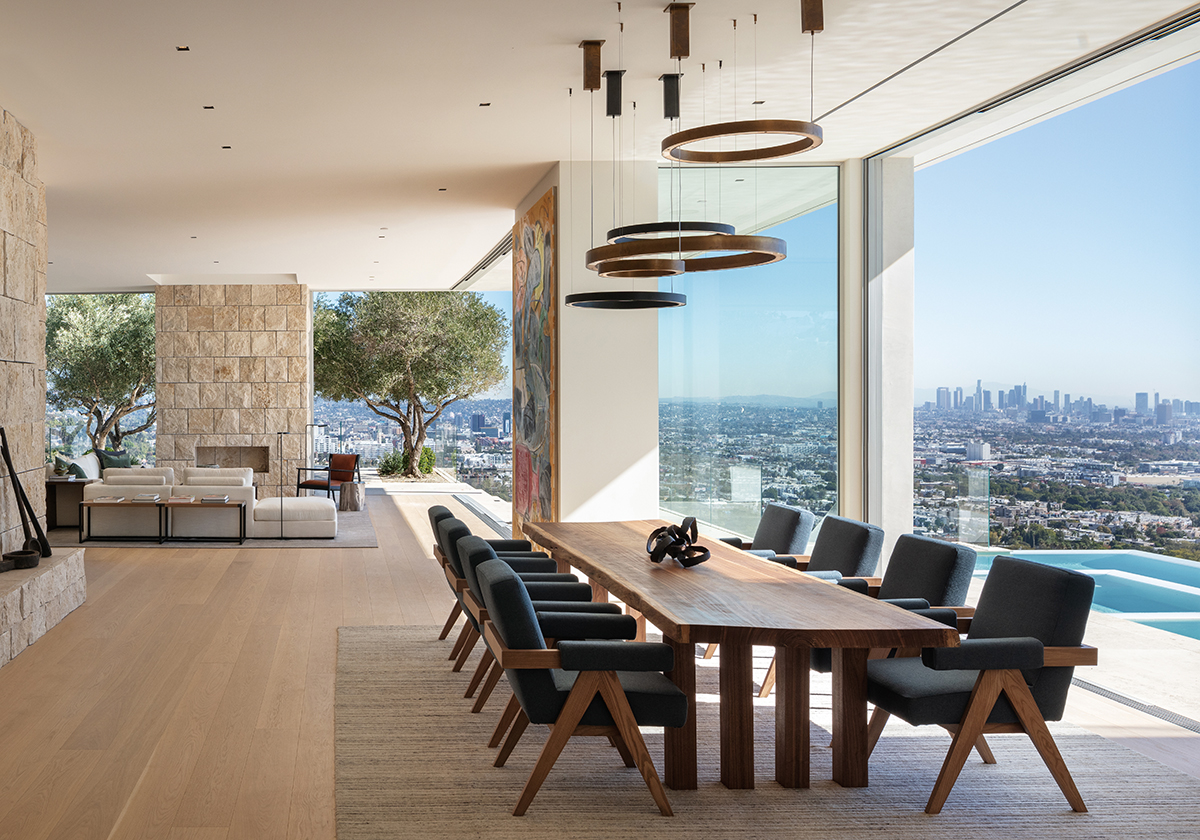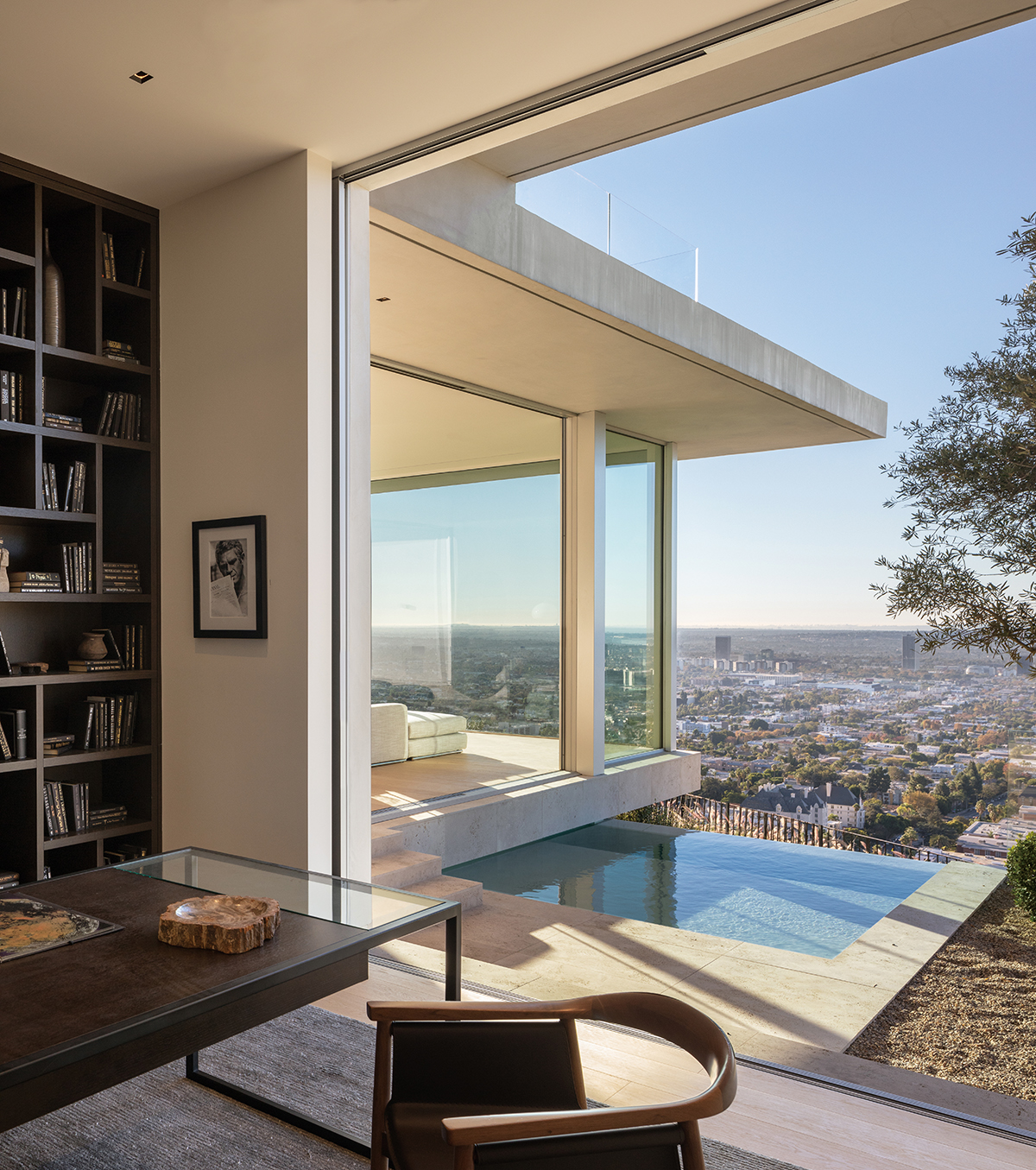 The straight-lined city grid below is picked up as an 'ordering principle' for the structure and programme of the house. Its geometry is at once 'in alignment' with the urban activity below yet floating above the bustle. This spatial order also forms the basis of the interlinking arrangement of spaces throughout the house. Interior and exterior spaces are similarly fused. Elements of the landscaping, such as the sculptural olive trees, create focal points, anchoring the experience with indoor and outdoor 'destinations', ranging from al-fresco dining areas and poolside lounging areas to the dining and lounge. Interior and exterior volumes are modulated to create more intimate spaces to counterbalance the vast scale of the views. The bedrooms are on the upper level, creating similarly elevated experiences floating above the city.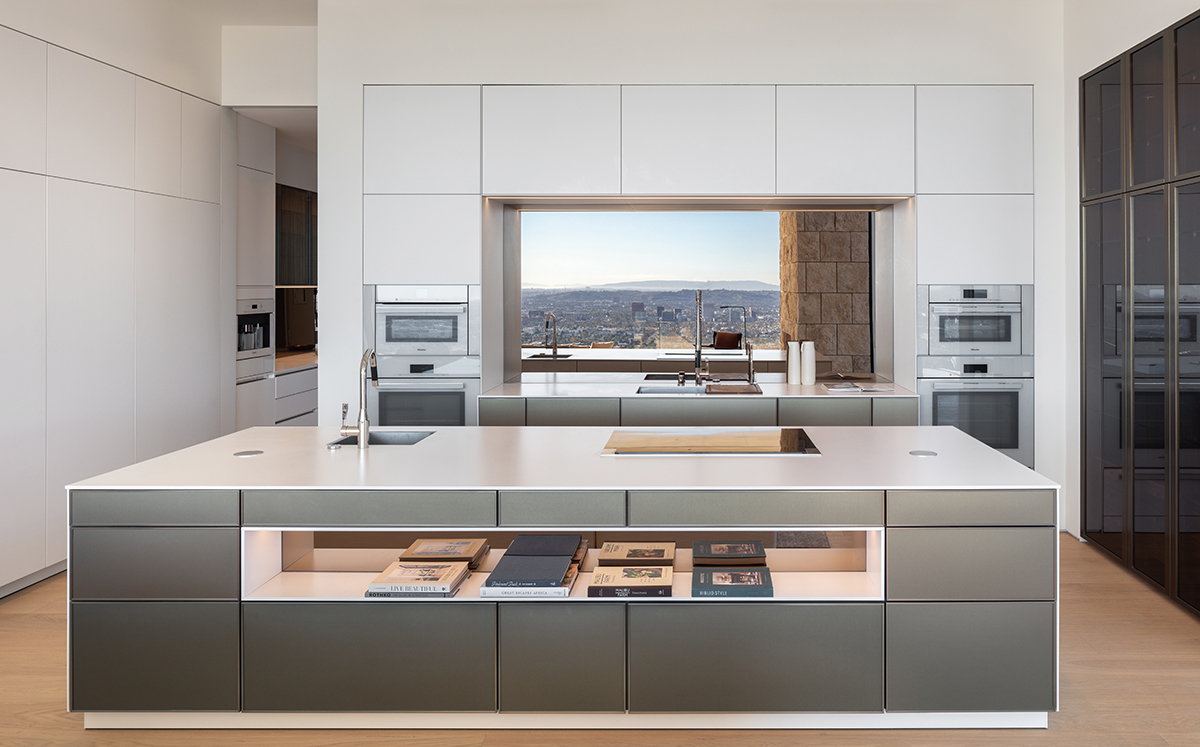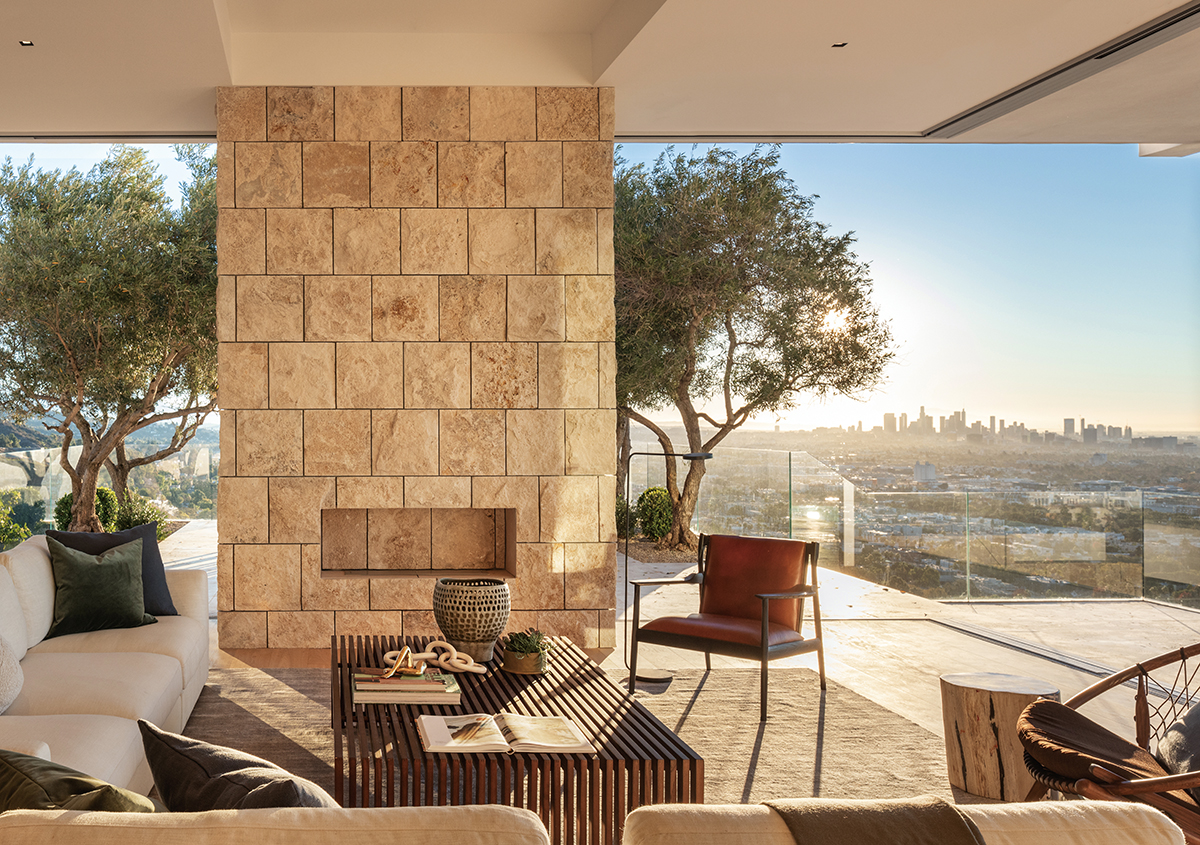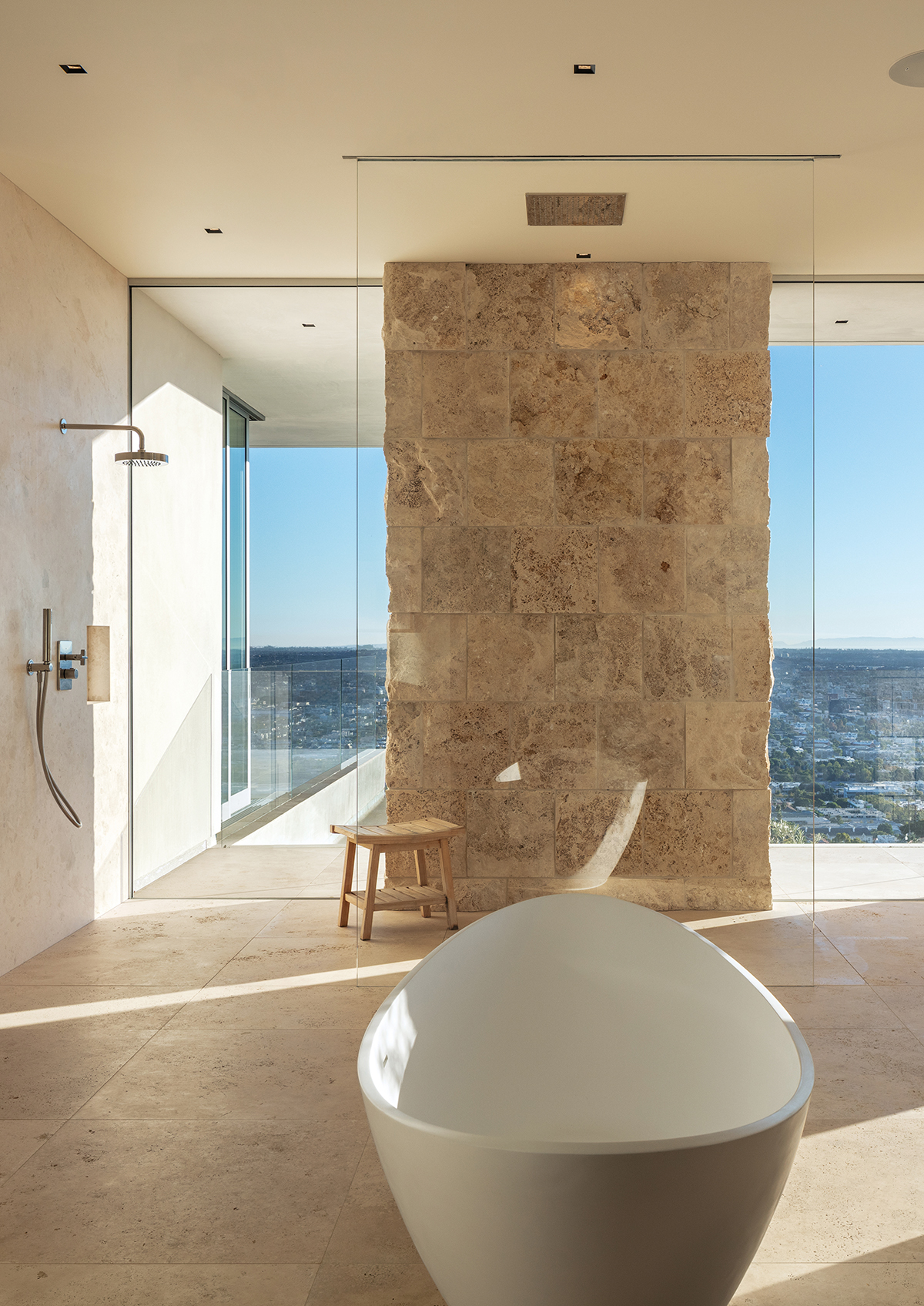 프로젝트 주변의 도시는 주택의 구조와 배치가 질서정연하게 직선으 로 나열되어 있다. Bellgave도 역시 다른 주택들과 일직선으로 놓여 있지만, 기하학적 구조를 통해 번잡한 주택들 위에 떠올라 있다. 이 러한 공간 질서는 집 안의 공간들을 연결하는 동선에서도 엿볼 수 있 다. 내부와 외부 공간은 비슷하게 융합되어 있지만, 올리브 나무와 같 은 조경으로 포인트를 주어 식당과 풀장, 식당과 라운지까지 실내외 의 목적지를 유도한다. 이를 통해 내부 및 외부의 볼륨은 광대한 스 케일의 뷰와 균형을 이룰 수 있게 된다. 상층에 위치한 침실은 프로젝 트의 핵심인 '도시에 떠 있는 느낌'을 오롯이 느낄 수 있는 공간으로, 사용자에게 색다른 경험을 선사한다.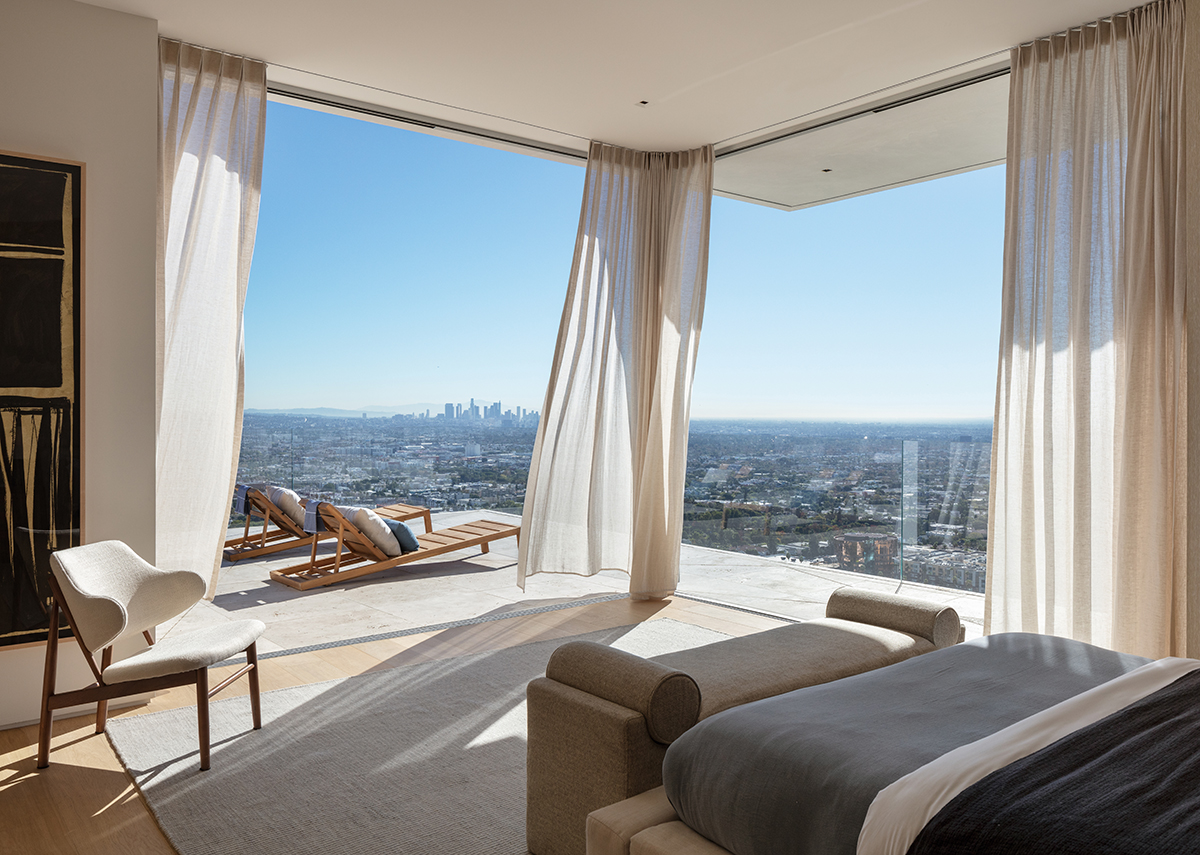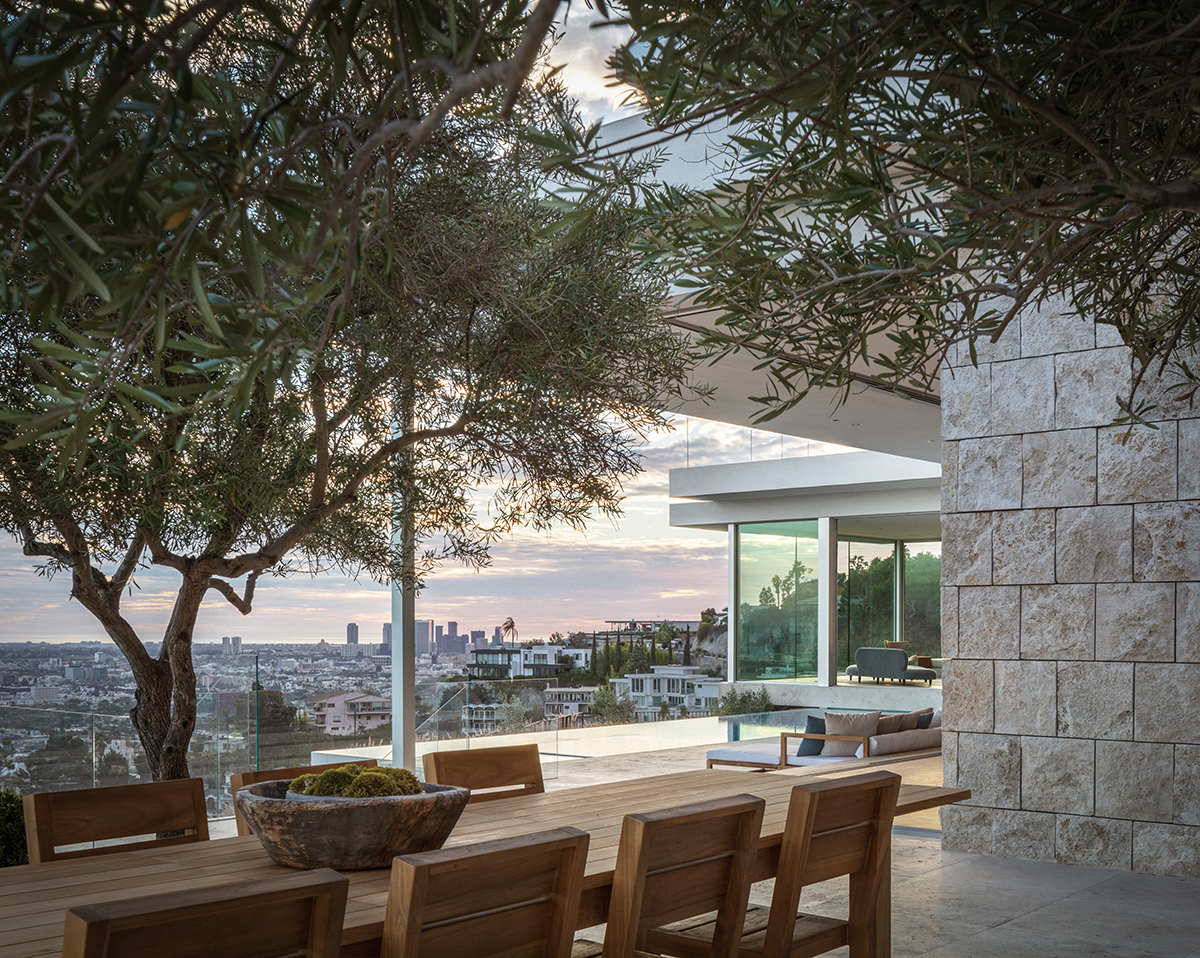 SAOTA
WEB. saota.com
TEL. +27 021 468 4400
EMAIL. info@saota.com
INSTAGRAM. @_saota
BELLGAVE
LOCATION. LOS ANGELES, USA
LEAD DESIGNERS. SAOTA
SAOTA PROJECT TEAM. MARK BULLIVANT, TOM BURBIDGE & ARTHUR LEHLOENYA
ARCHITECT OF RECORD. WOODS + DANGARAN
DEVELOPMENT MANAGER. PLUS DEVELOPMENT
CONTRACTOR. OHS DESIGN AND DEVELOPMENT
CIVIL ENGINEER. LFA (LABIB FUNK + ASSOCIATES)
STRUCTURAL ENGINEER. LFA (LABIB FUNK + ASSOCIATES)
ELECTRICAL ENGINEER. DESIGN BUILD
LANDSCAPING. FIORE LANDSCAPE DESIGN
LIGHTING DESIGN. HELIUS LIGHTING
INTERIOR DESIGNER. PLATNER AND CO.
LISTING AGENTS. WILLIAMS AND WILLIAMS & TYRONE MCKILLEN
EXPEDITORS. CREST REAL ESTATE
PHOTO. MIKE KELLEY & SIMON BERLYN
저작권자 ⓒ Deco Journal 무단전재 및 재배포 금지