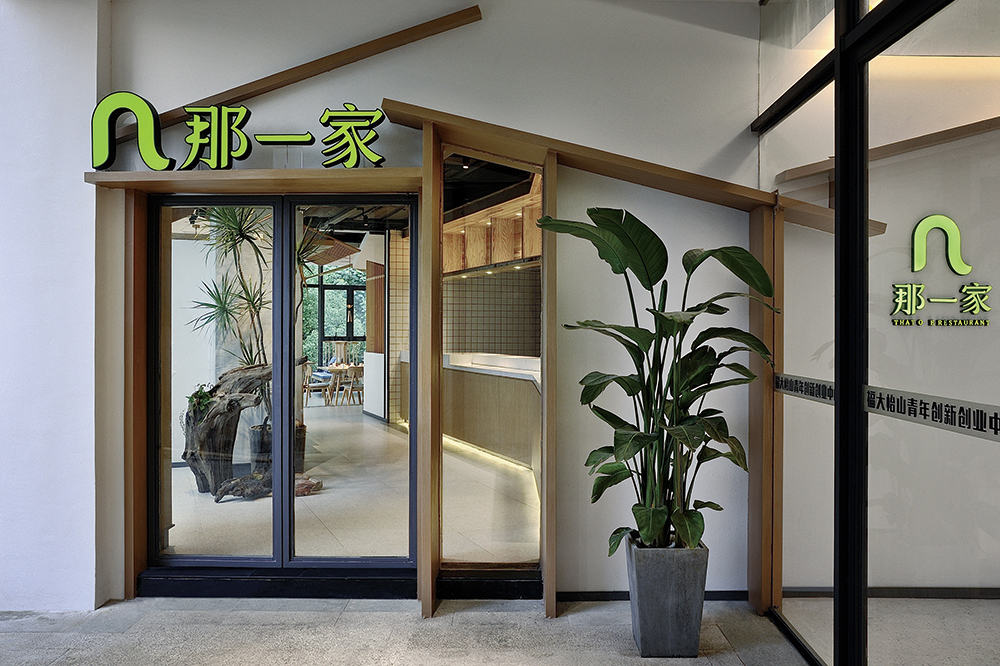 The overall restaurant space design is extravagant and extravagant, using simple and bright methods, the shape of the Jiangnan eaves was built with wood-grained aluminum tubes, and the theme design of the "That One Restaurant" restaurant was set off, combining the rustic feeling of cement board, creating the beauty of Jiangnan artistic conception.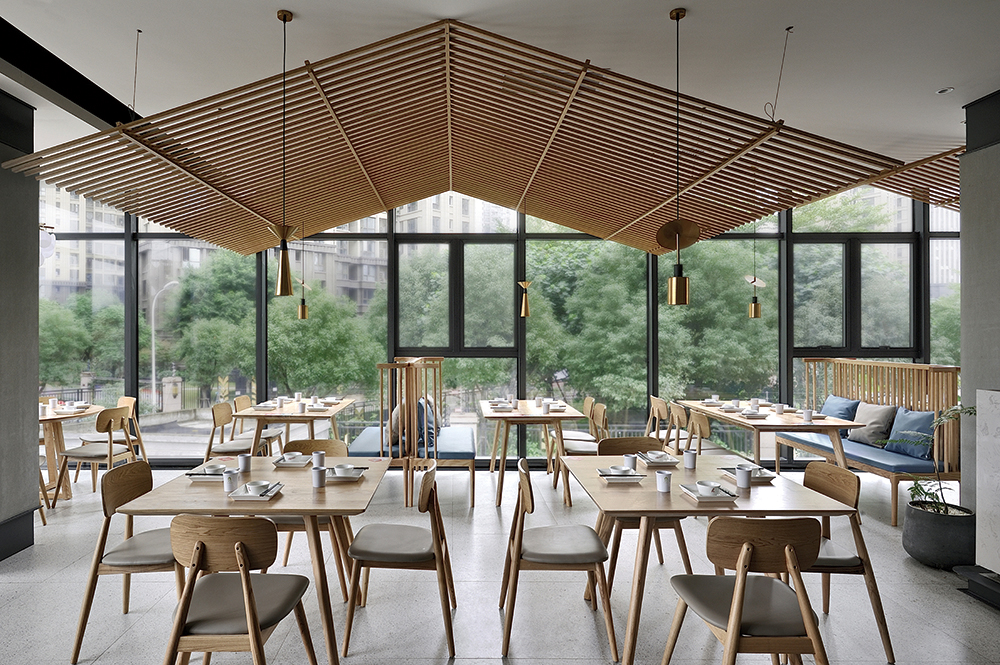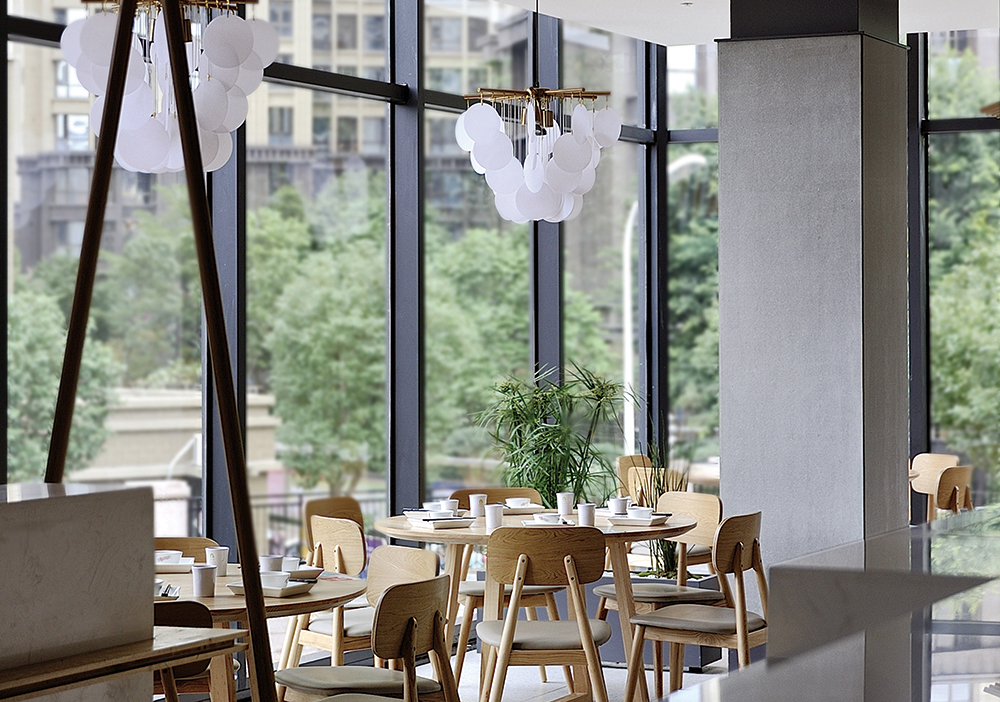 The wood grain aluminum tube is like a building block. It seems to be unintentional but intentional, presenting a "home" to people. The front hall is covered with green plants and creates a quiet and quiet atmosphere. Like a raindrop, a chandelier like a wind chime, adding a little bit of spice to the restaurant space. The wood grain grille, which is intertwined with each other, retains its own privacy and enriches the level of space.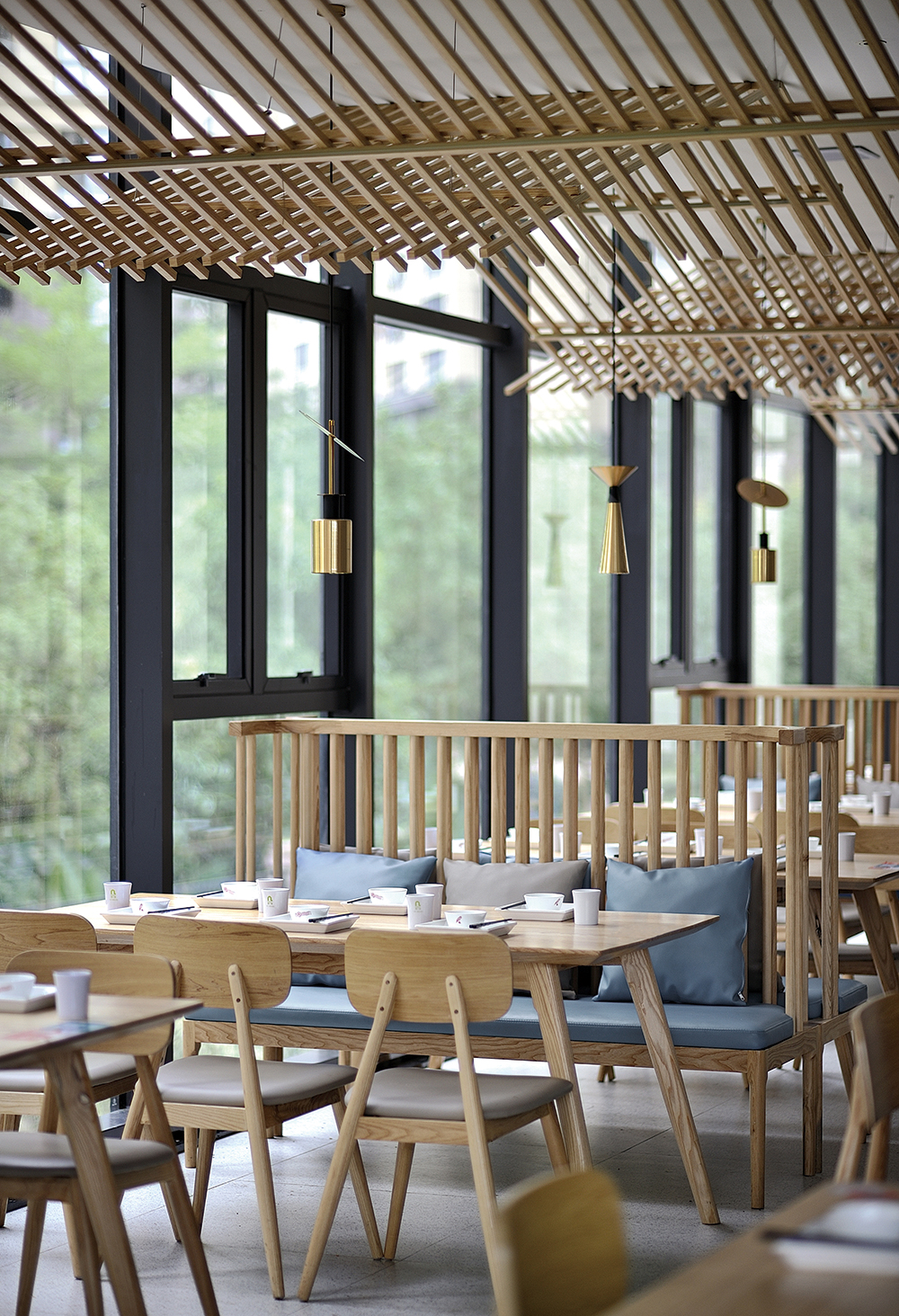 The simple restaurant space design combines the current popular terrazzo material, make the space both the shadow of traditional architecture and modern material elements.This fusion maintains the sense of space in modern architecture, not only can it use its functions, but it also strengthens the transition in space, make the restaurant space more visual and more imaginative.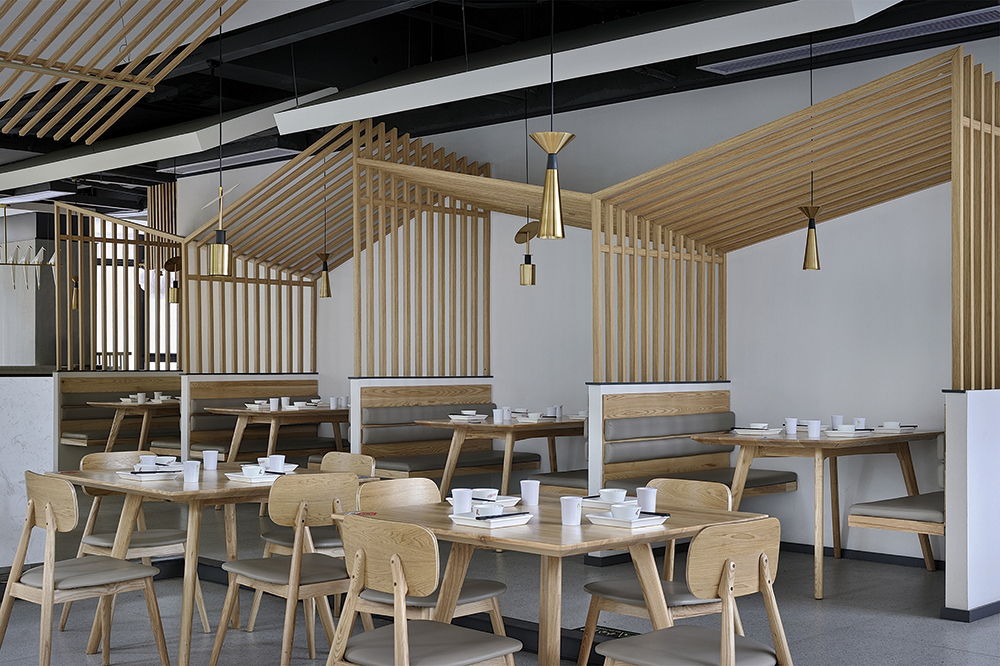 ixd.ejsung@gmail.com
PROJECT NAME: That one restaurant
PROJECT ADDRESS: Fujian Fuzhou
DESIGN COMPANY:Donny Design Agency
DESIGN TEAM:Feynman Zhang, Danny Li, Nancy Chen
PROJECT AREA:283㎡
PHOTOGRAPHER:Zhou Yuedong
MATERIALS: Wood grain aluminum tube, Texture paint,
Cement board, Fireproof board