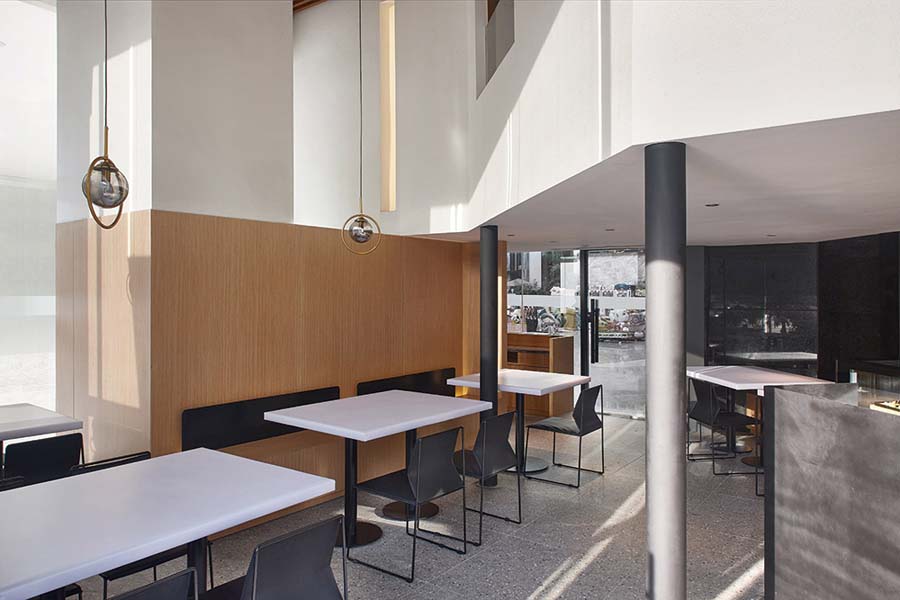 When we mention Xiamen, people often have the impression of an ideal life: a plain and exquisite elegant style, as well as the unique agility and vitality of a coastal city. Starting from the temperament of the city, this recreational space, which was transformed from the old site with a height of 4.25meters and a base area of only 45 square meters, interprets a simple and full attitude towards life in the way of architectural expression and ensemble of lights and shadows, and has a dialogue about the unique and beautiful city aesthetics.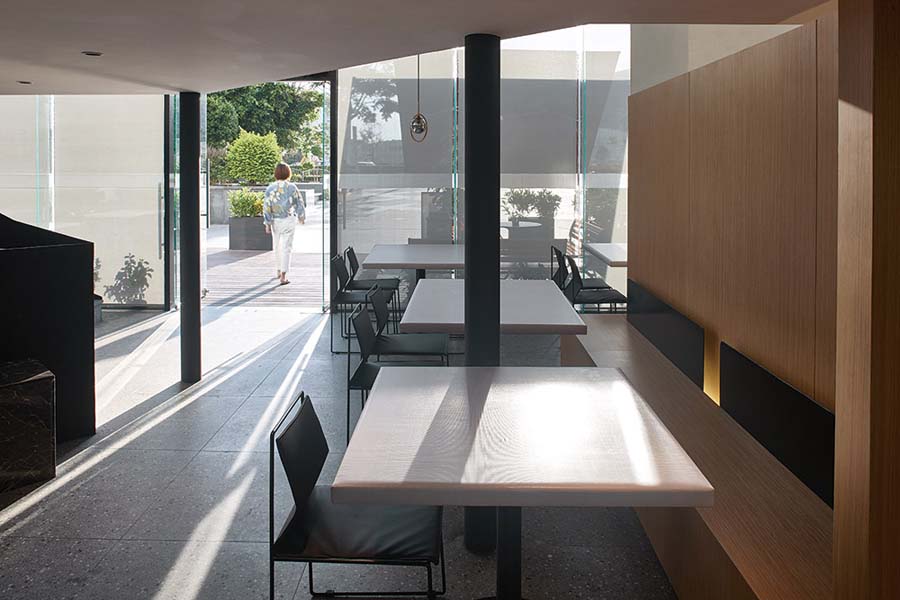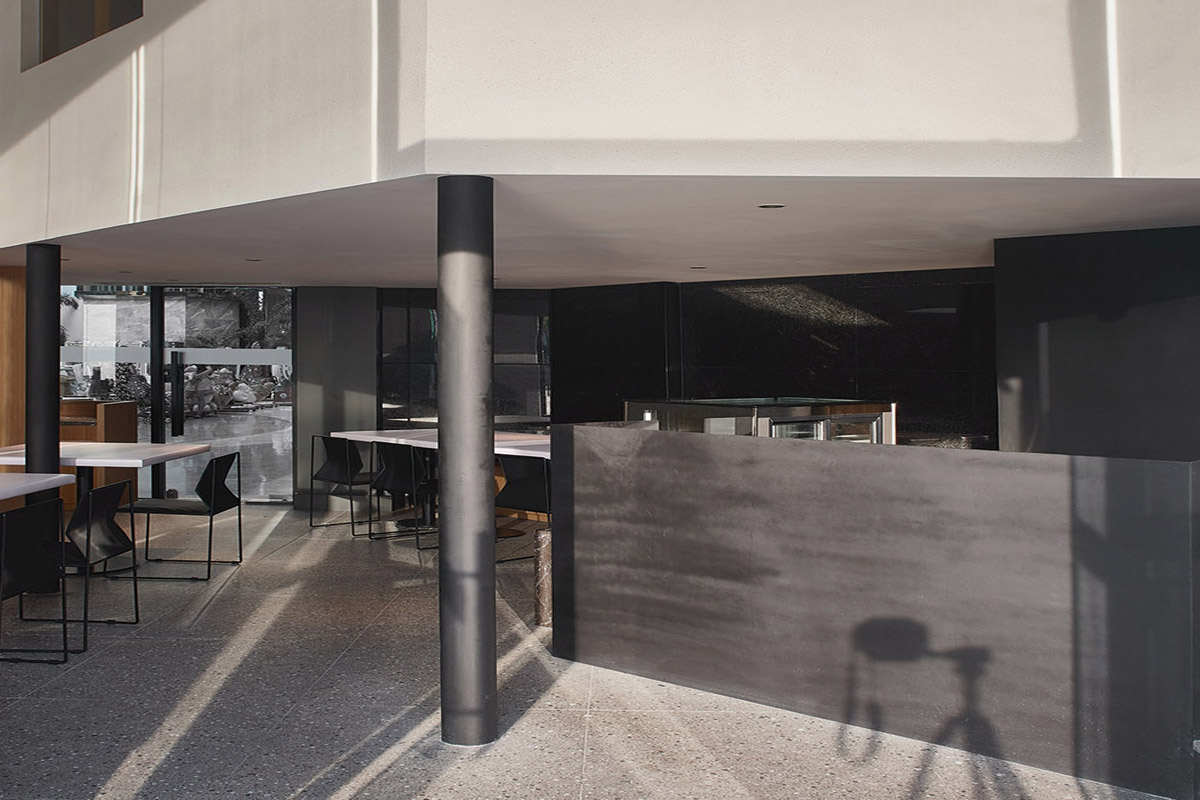 In order to solve the problem of connection between leisure area and restaurant on the second floor and make the best use of the site, the designer introduced the traditional cultural motif of hanging-feet building into it, and constructed a double space which was independent and connected with each other. The huge glass windows on both sides of the doorway greet the baptism of sunshine heartily, and the space becomes the stage of light, which sprinkles brightly and transparently, and reflects the light and shadows, playing interesting dynamic rhythm and carving delicate atmosphere with long lasting charm. The partition space supported by three black circular steel pipes is guided by stairs with thin black steel plates on both sides. It creates a lightweight sense of volume and adds a sense of enclosure, which makes the space scale more appropriately. Between the dining elevator and the hanging-feet building, the light wooden card seat backplane is ingeniously designed. At the junction of the seat and the light wooden backplane, the black steel backplane and the warm light belt are added. The whole and rhythmic visual system is coherent, and the ergonomic design is combined to provide a warm and comfortable leisure experience with meticulous and subtle zones.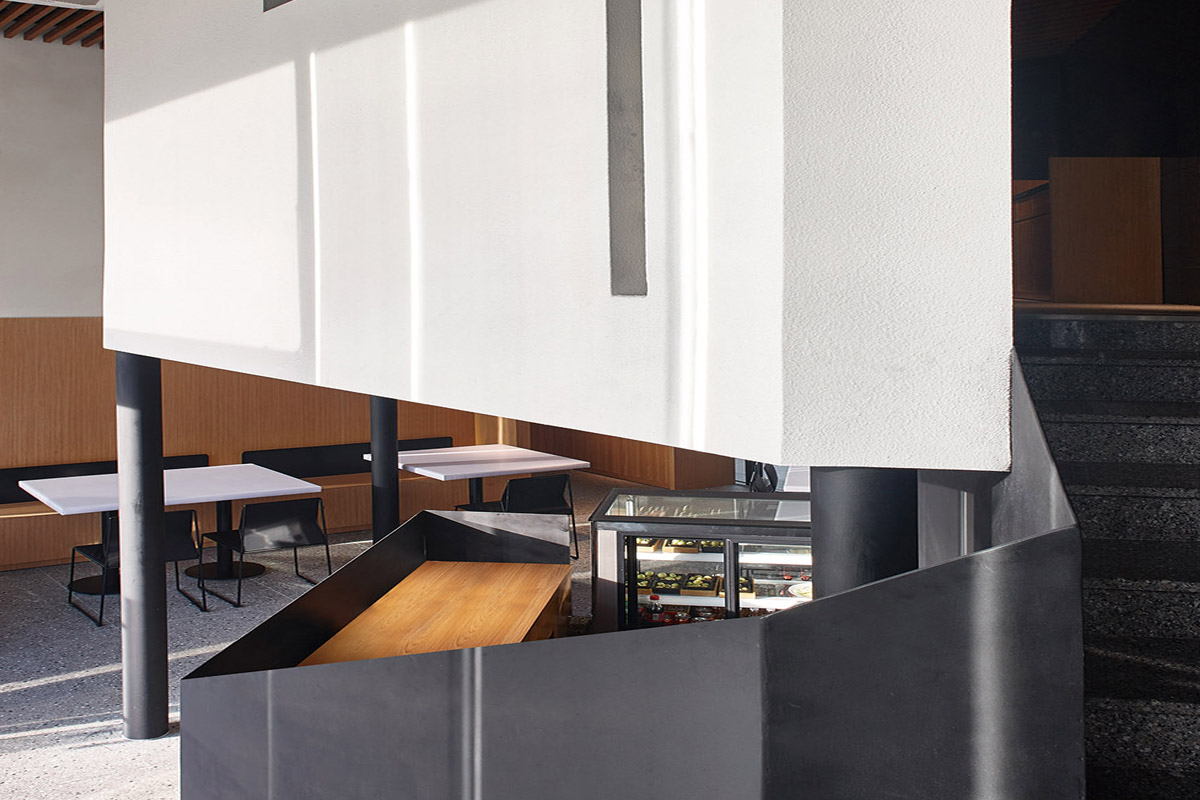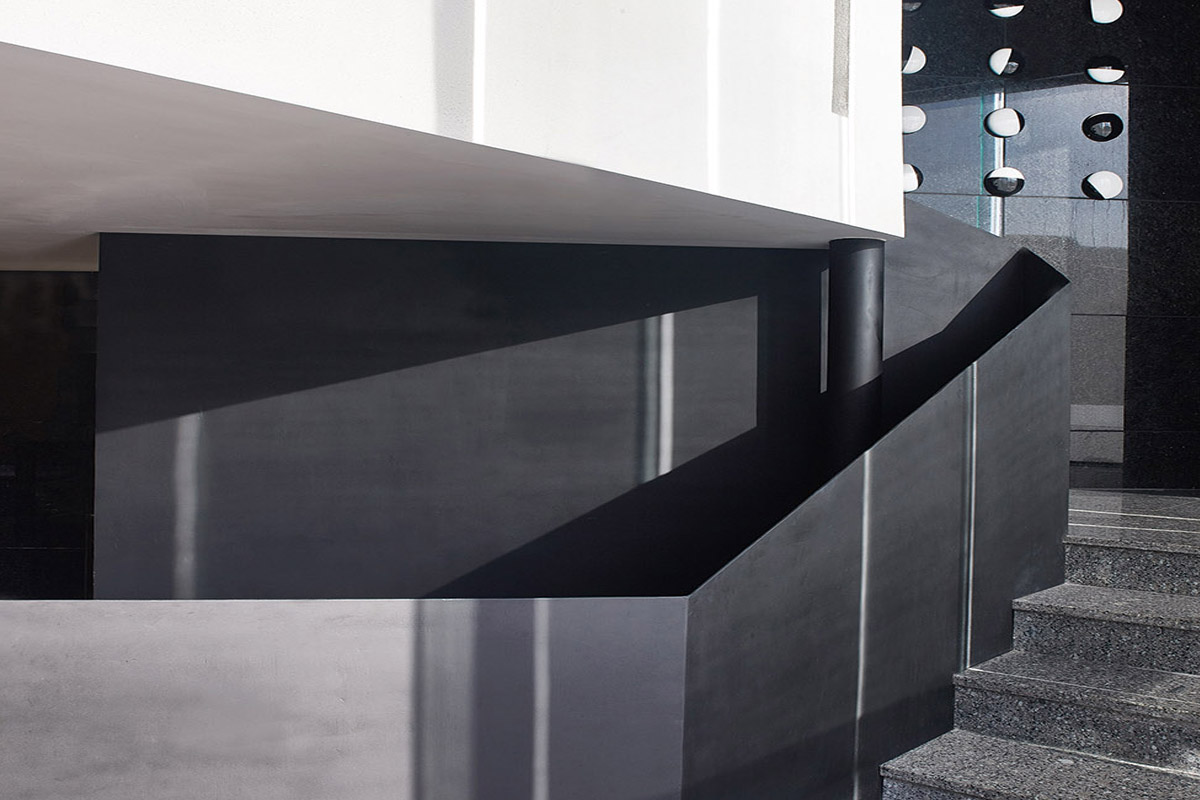 Black steel leather seats, round and delicate glass chandeliers, the abstract Go device which implies the change of light and shadow at the corner of stairs; the deliberately retained stairs running through the old black sand marble wall at the second floor, gives the place a quiet and flexible atmosphere with a concise sense of line and appropriate proportion. With the changing lights and shadows and the different shapes of the window design of the hanging-feet building, when you lean against the fence to overlook, the chic interest arises spontaneously. Under the interweaving of light and shadow, reality and illusion also become blurred, so the viewer seemingly encounters his own innermost being happily.
ixd.jmlee@gmail.com
PROJECT NAME: Ensemble of Lights and Shadows
LACATION: Xiamen
DESIGN TEAM: Xu Xiaoling
AREA: 280m2
PHOTOGRAPHER: Wu Yongchang