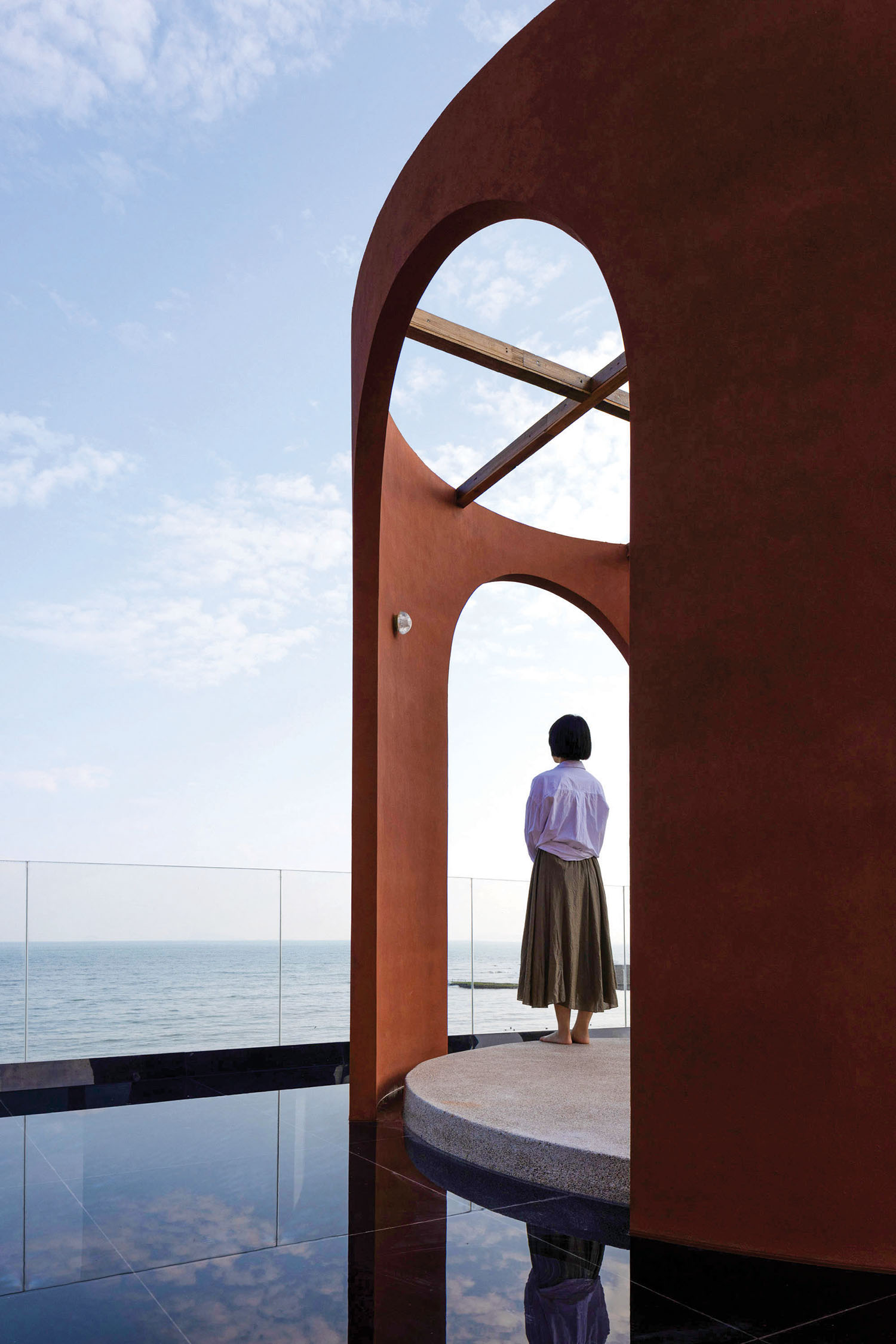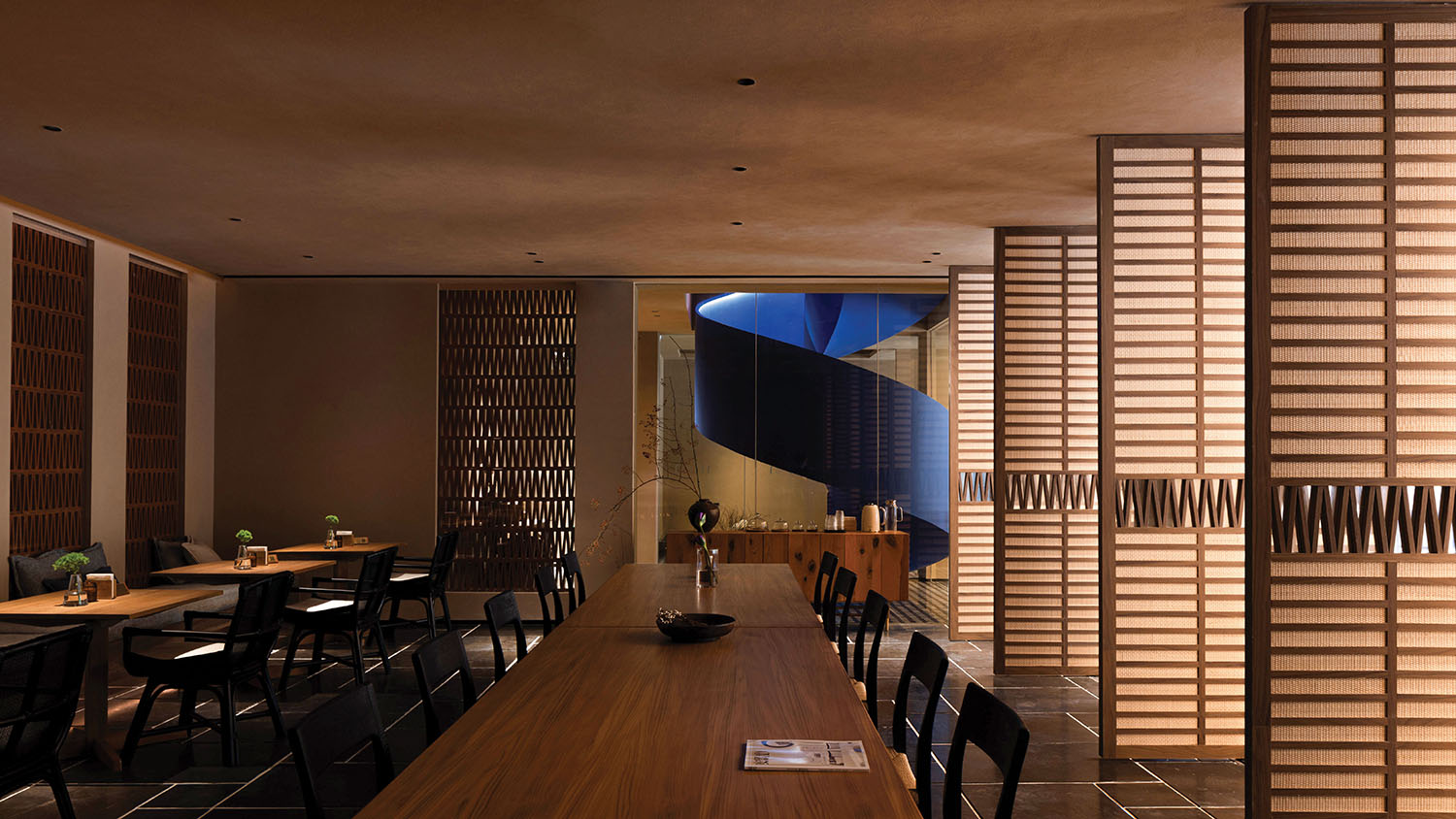 Sanyea Sjór was designed and completed by Shenzhenbased Fusion Design Office. This is a 1,800-square-meter seaside resort, with an excellent view of the sea and the most beautiful sunrise and soft beach. For the Shenzhen population in the metropolis, it is urgent to find a place that is not far away, but can release the pressure of heavy work. As a result, Fusion Design has given Sanyea Sjór more functions, value expectations and emotional experience, so that the resort is no longer just a rest carrier, but a distant residence for urban people to temporarily escape.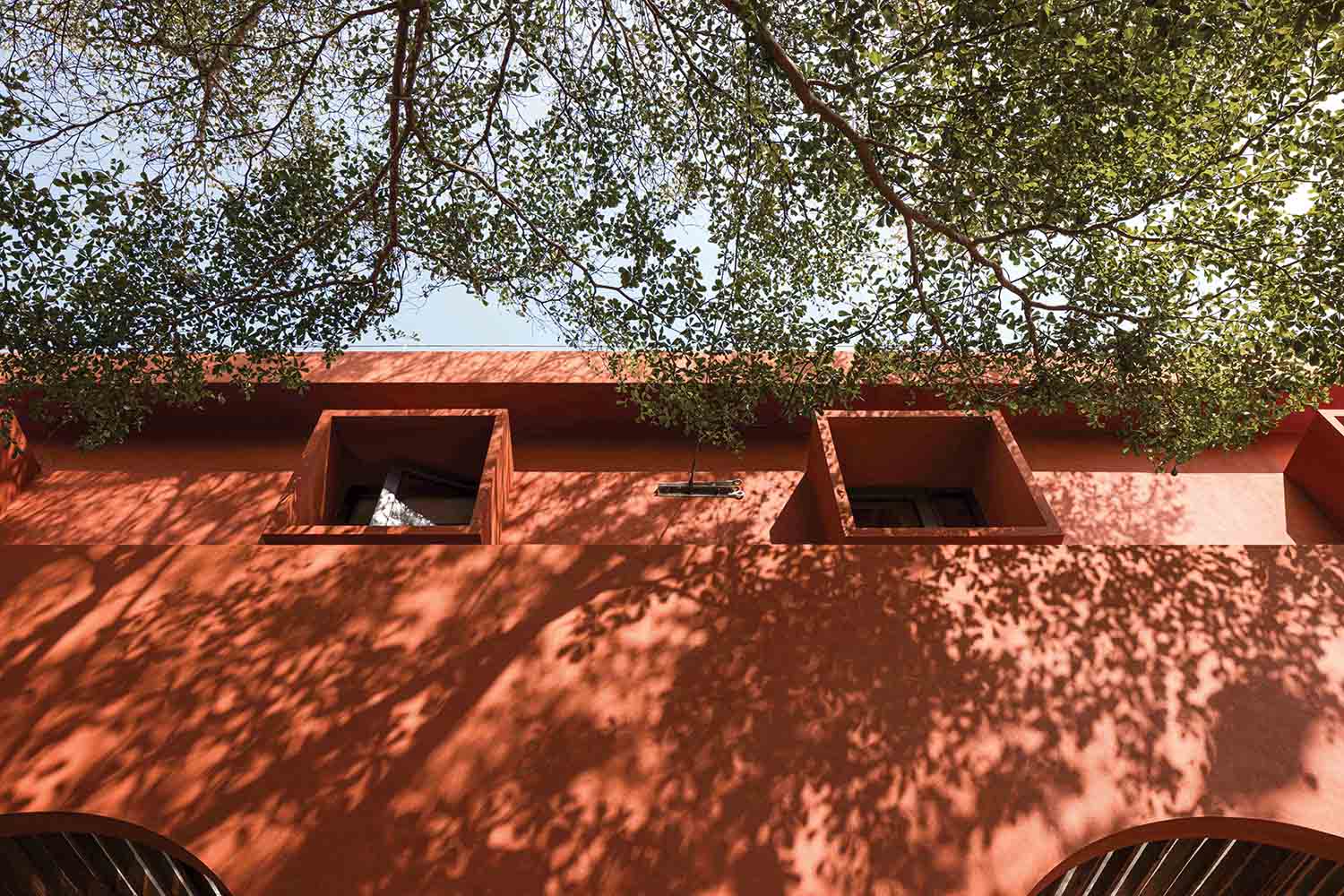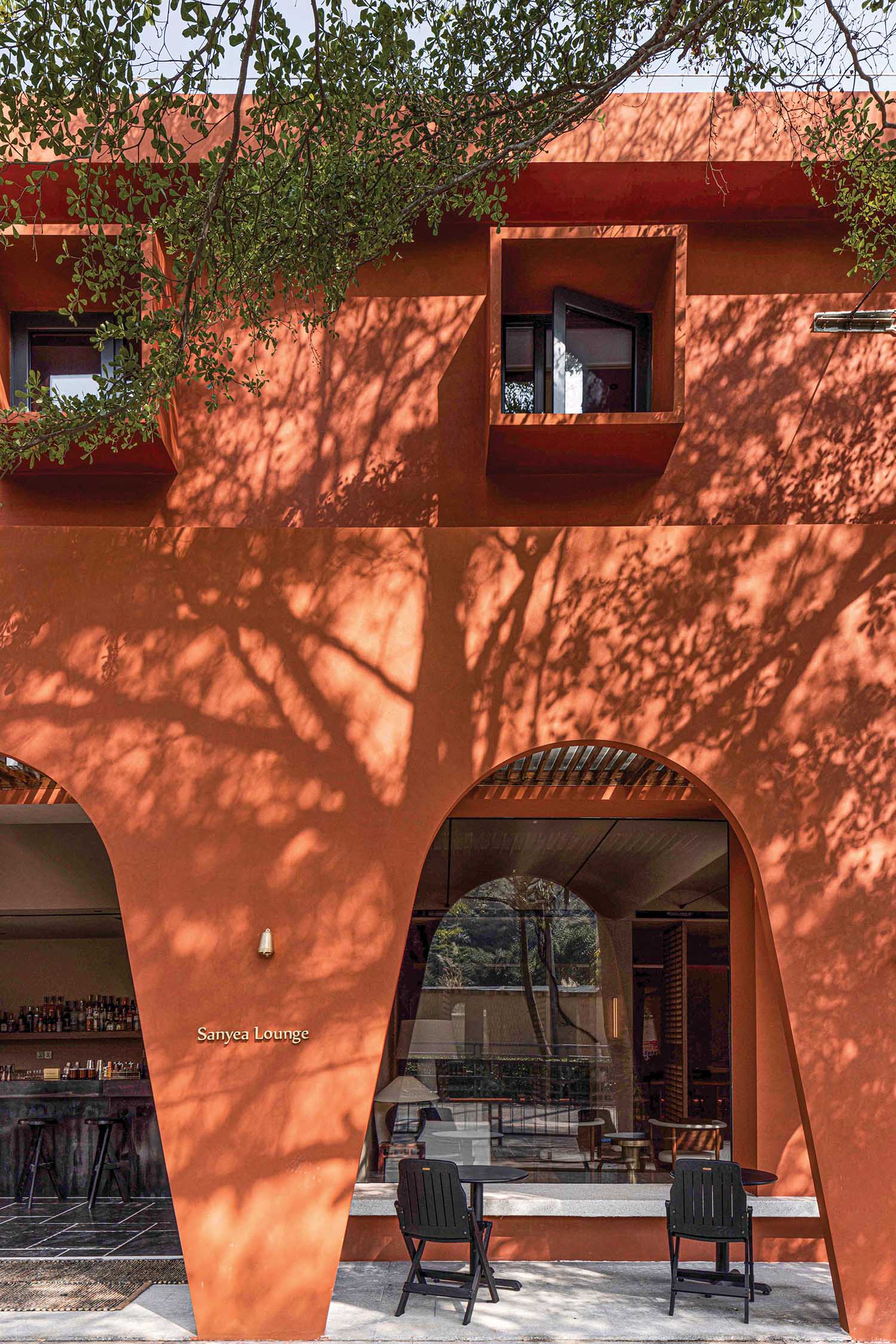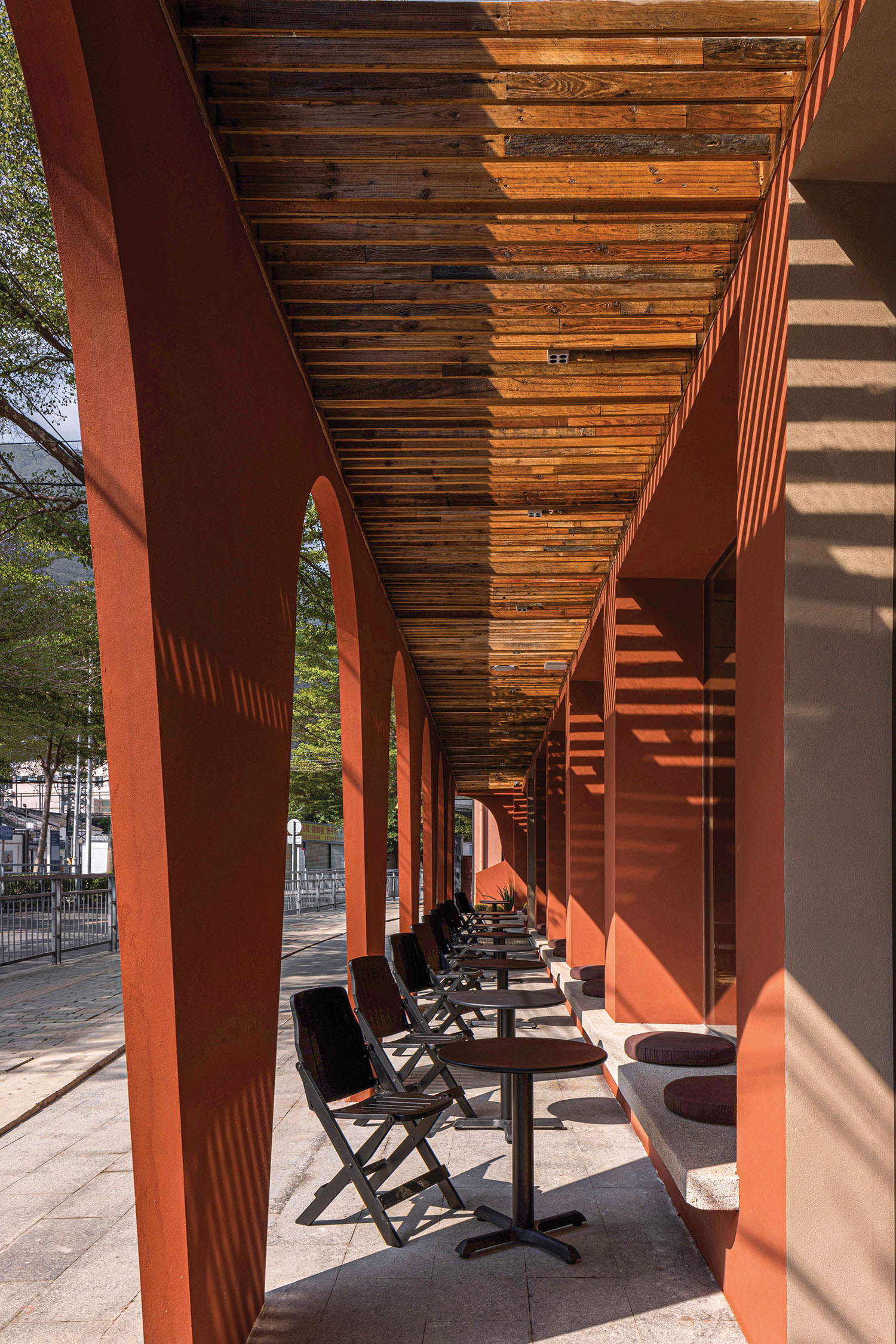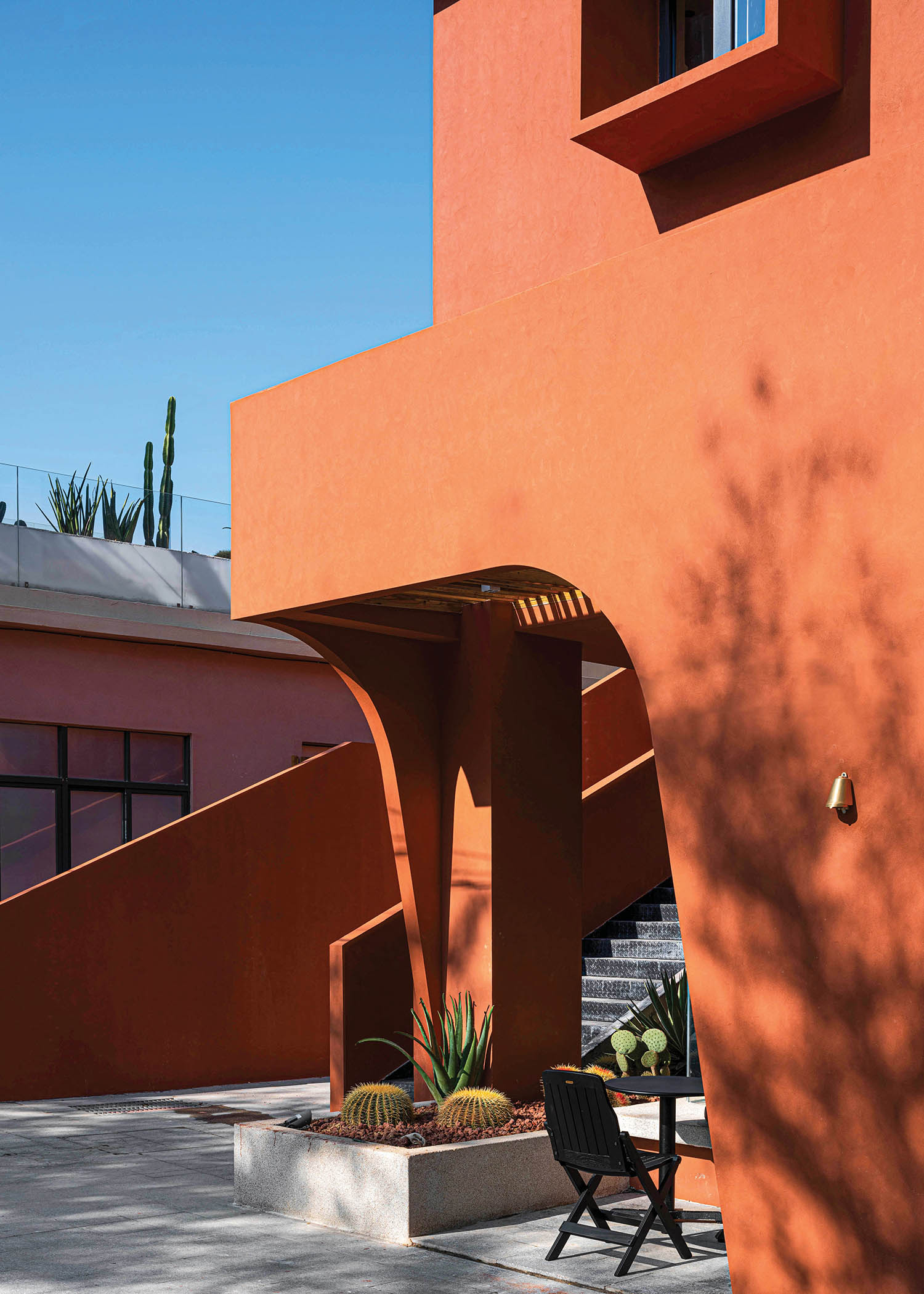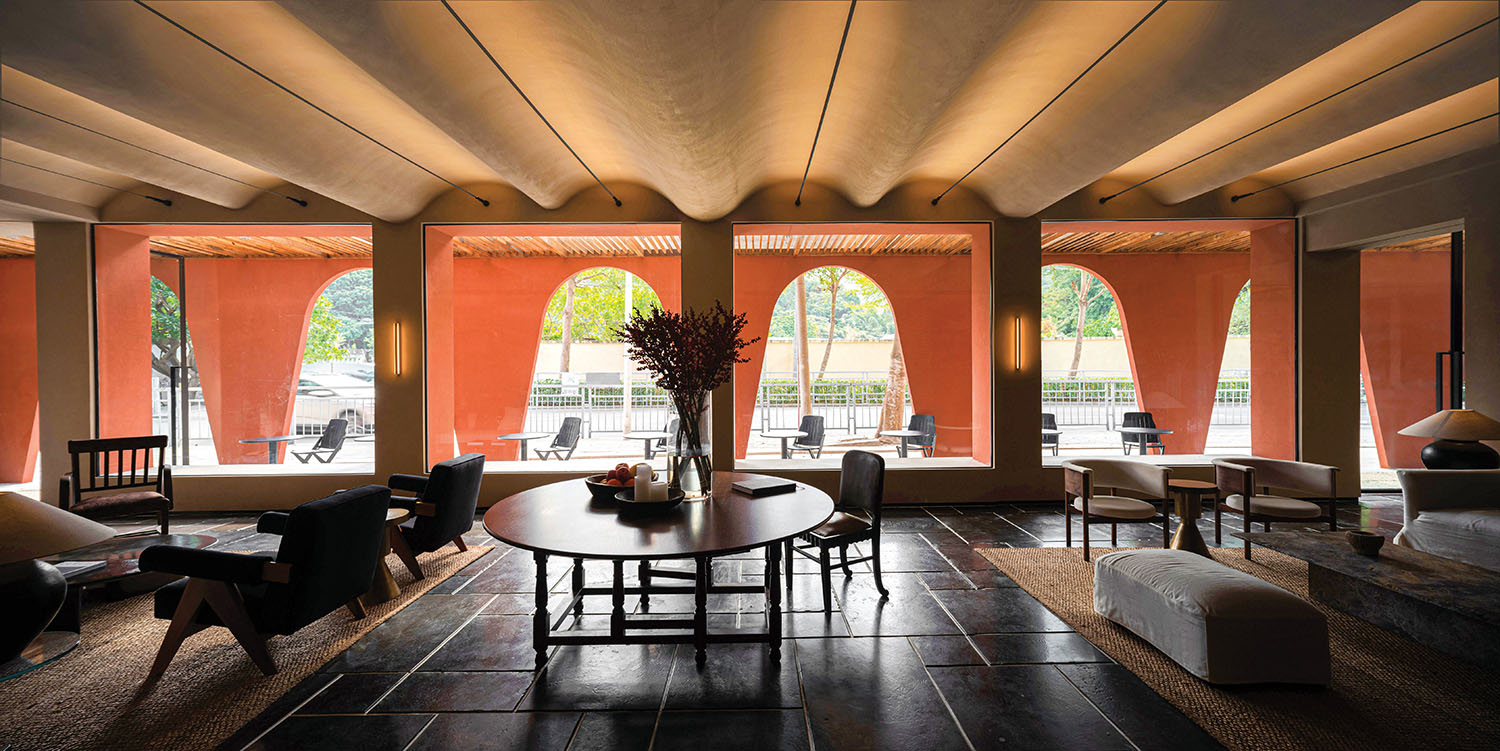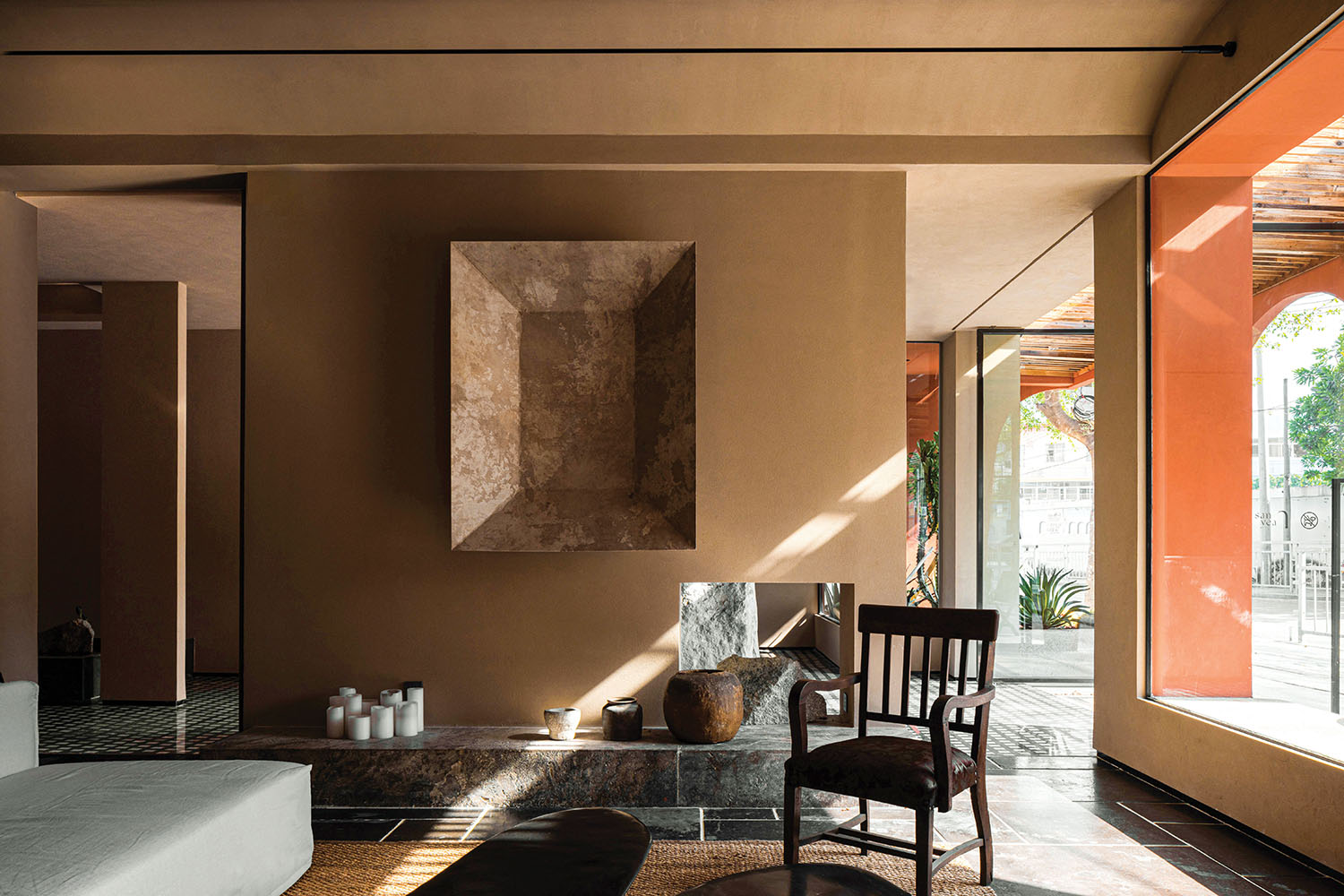 The resort is a two-story building, only a few hundred meters away from the beach. The façade of the resort is a unique red color, which is extracted from the color of the local soil. The design of the windows and walls that extend outwards makes the whole building full of geometric beauty, which is unforgettable. The entire resort consists of two parts: the common space and the residential area.
The common space is divided into indoor and outdoor spaces, including restaurants, bars and terraces, which can serve various events such as afternoon tea, weddings, conferences, parties, etc., to witness every important moment.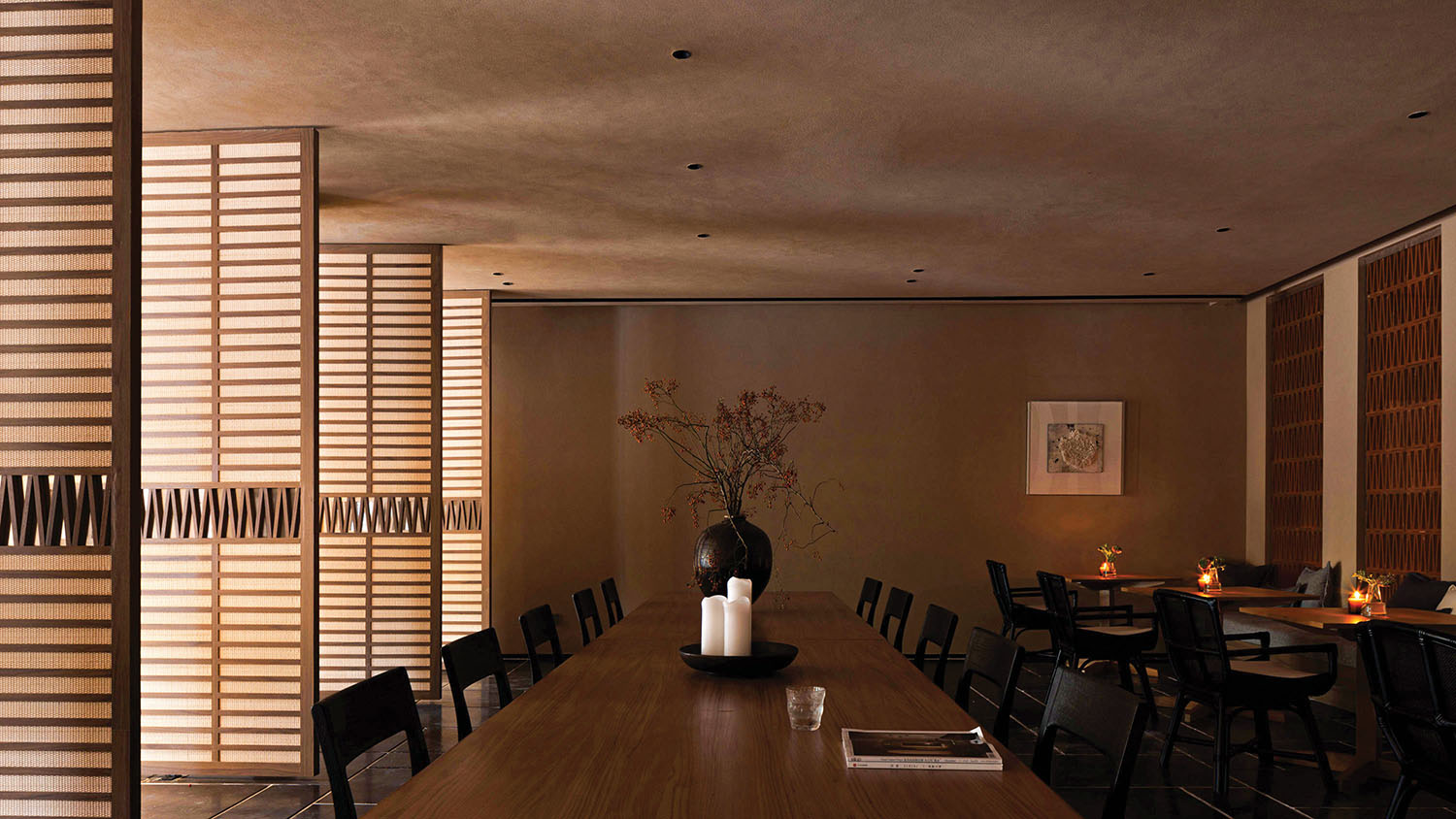 To the left of the reception area is the living room space of the public area. The color system of the entire resort interior is taken from the color of the beach sand. This color makes the whole space more quiet, can soothe people's emotions, and make people feel the comfortable experience brought by the space design. The wavy lines of the ceiling pay homage to the ocean that nurtured its people, where the curvilinear design brings a dynamic aesthetic.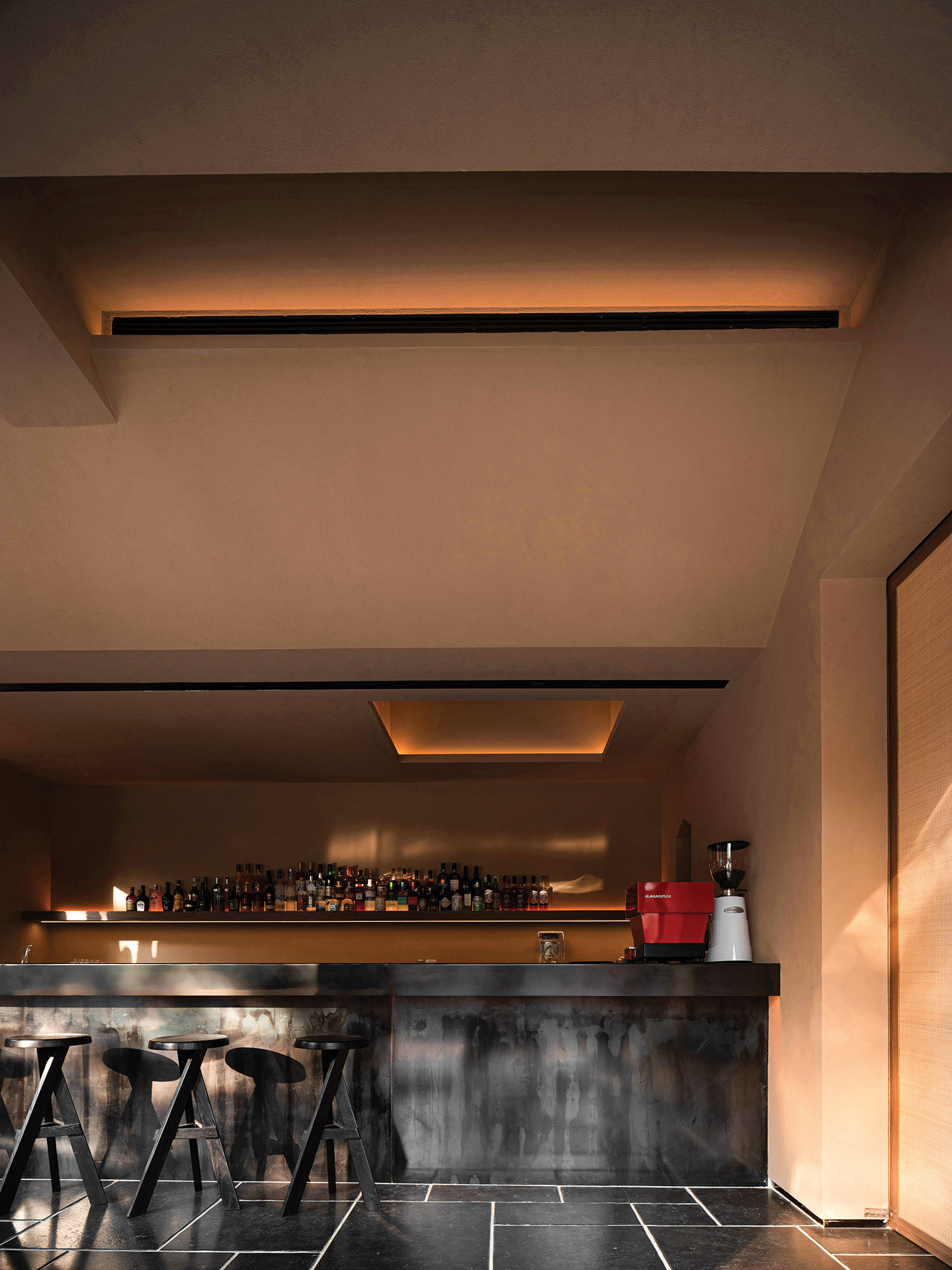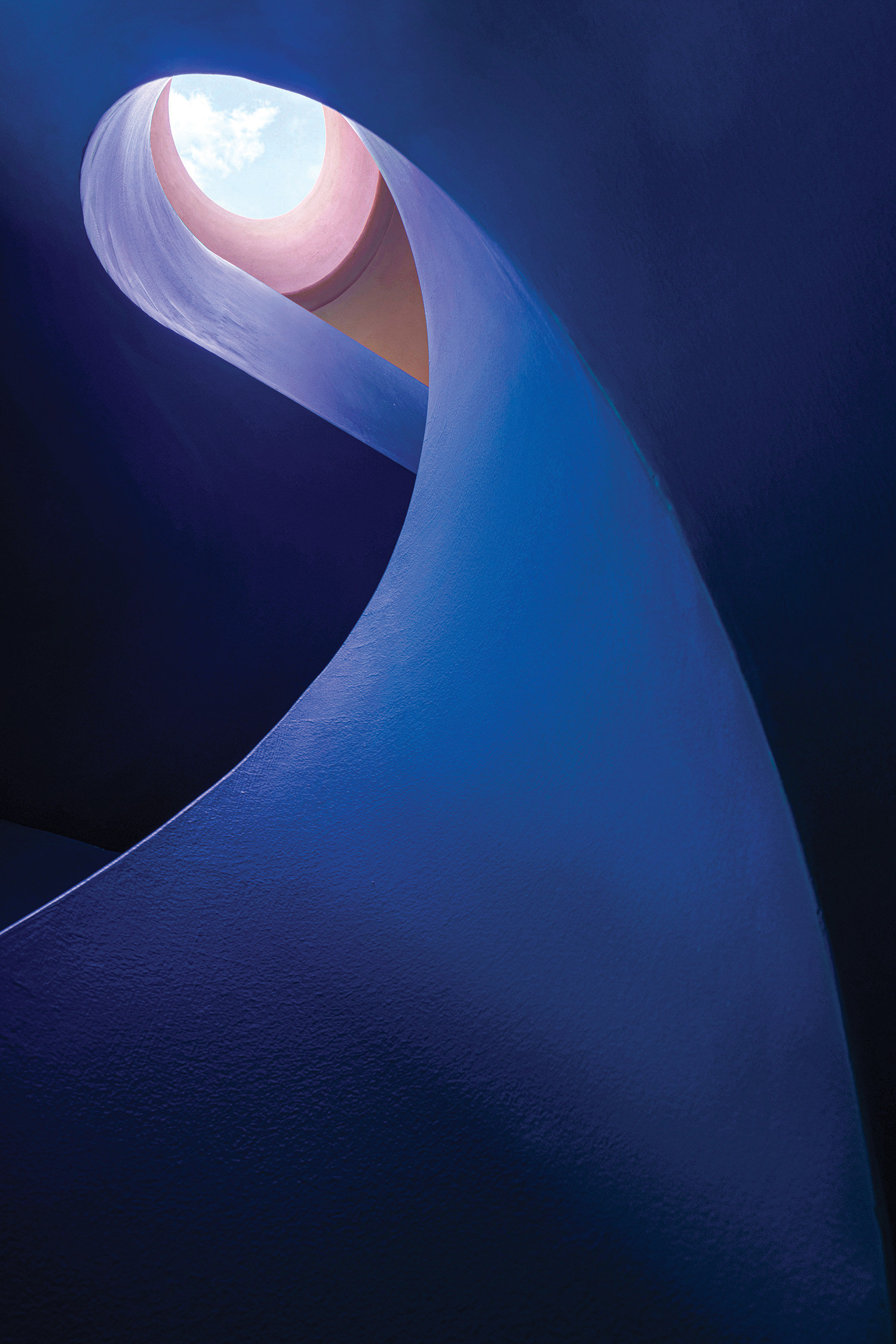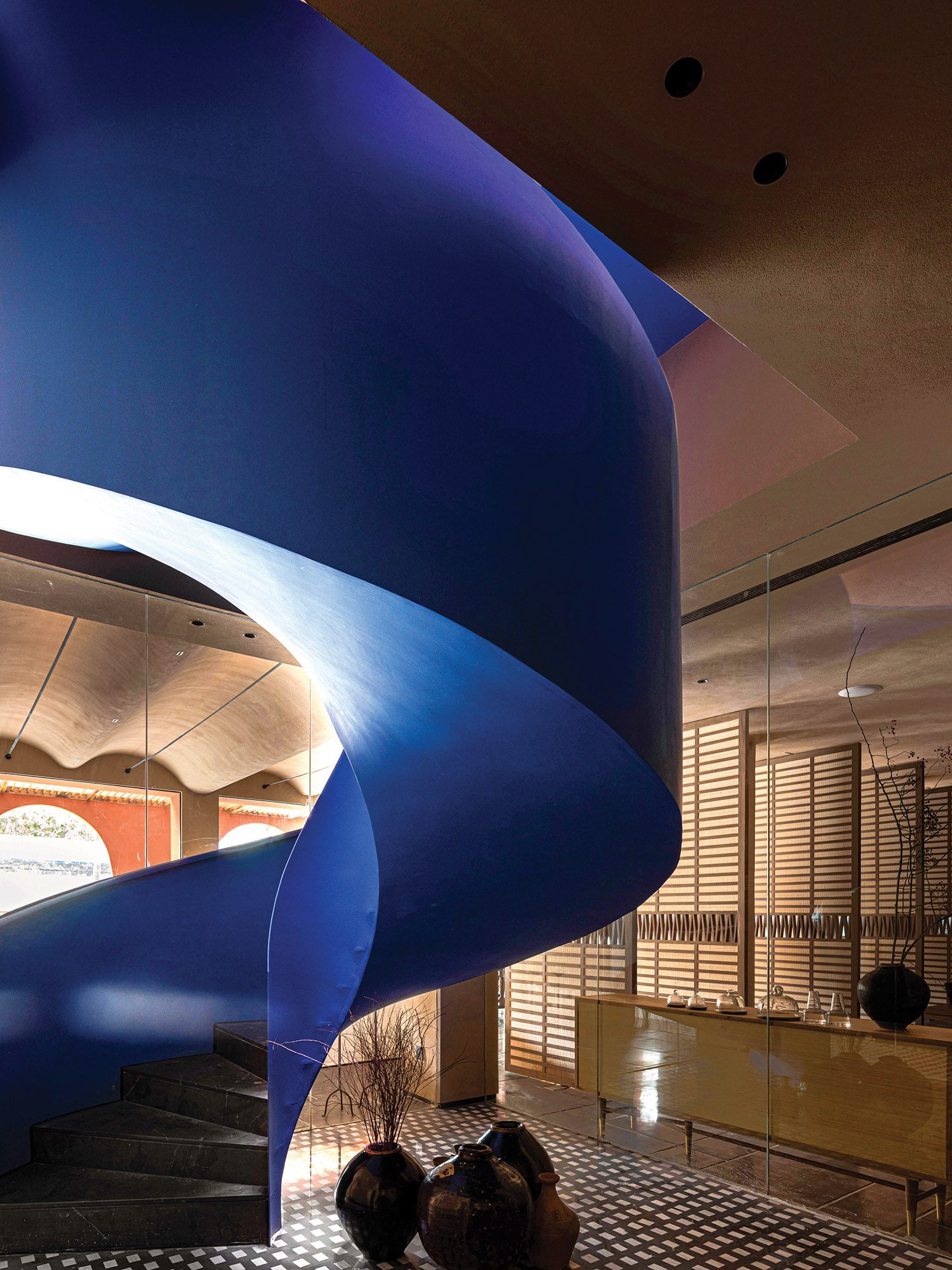 The residential area is separated from the common space by a glass door to ensure the privacy of the guests. The guest rooms are distributed on the upper and lower floors, connected by a Klein blue spiral staircase. A round window is placed on the ceiling of the staircase to bring in the skylight. The stairs are like fish swimming in the deep sea, exuding wonderful vitality and texture under the sunlight coming in through the window.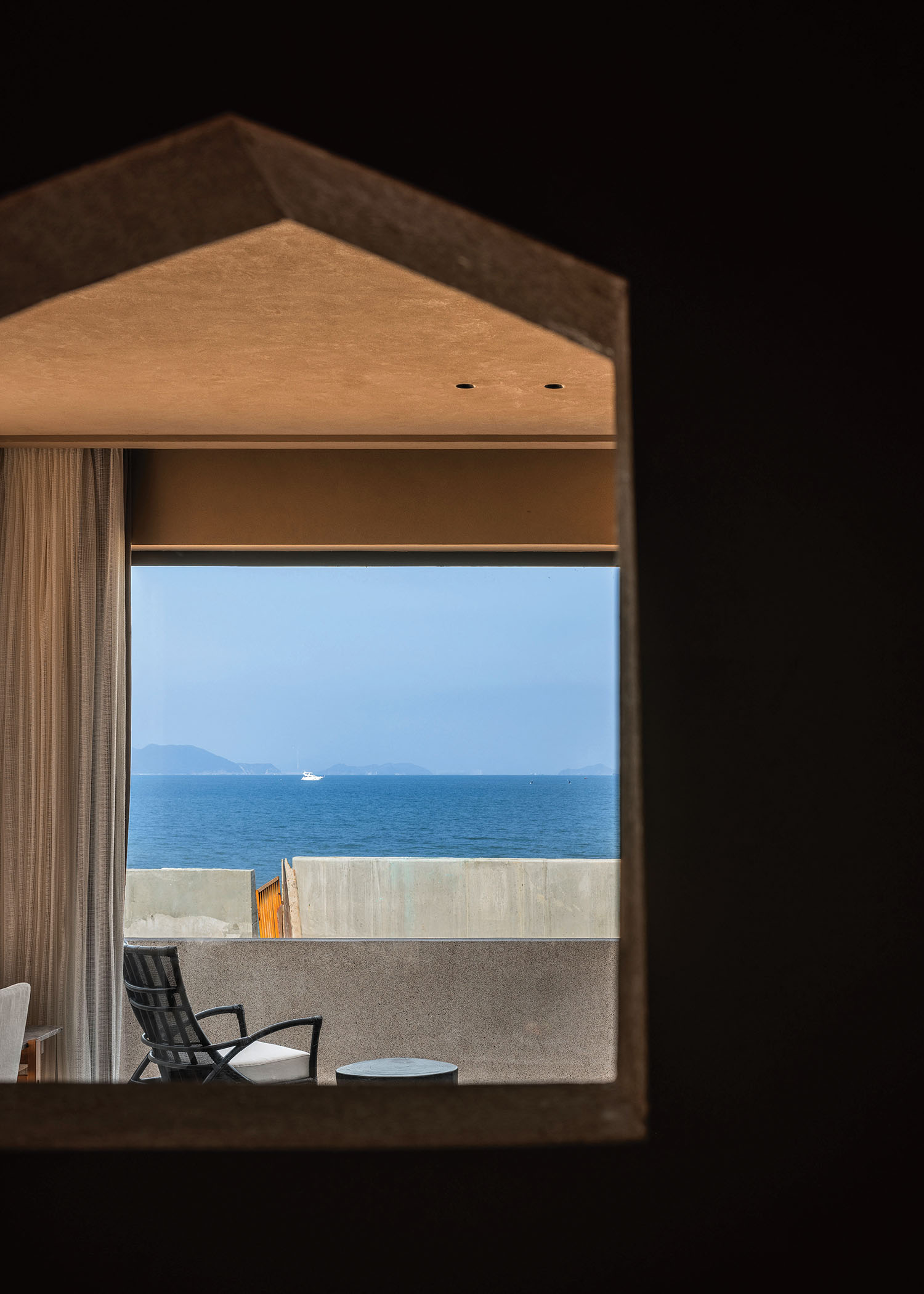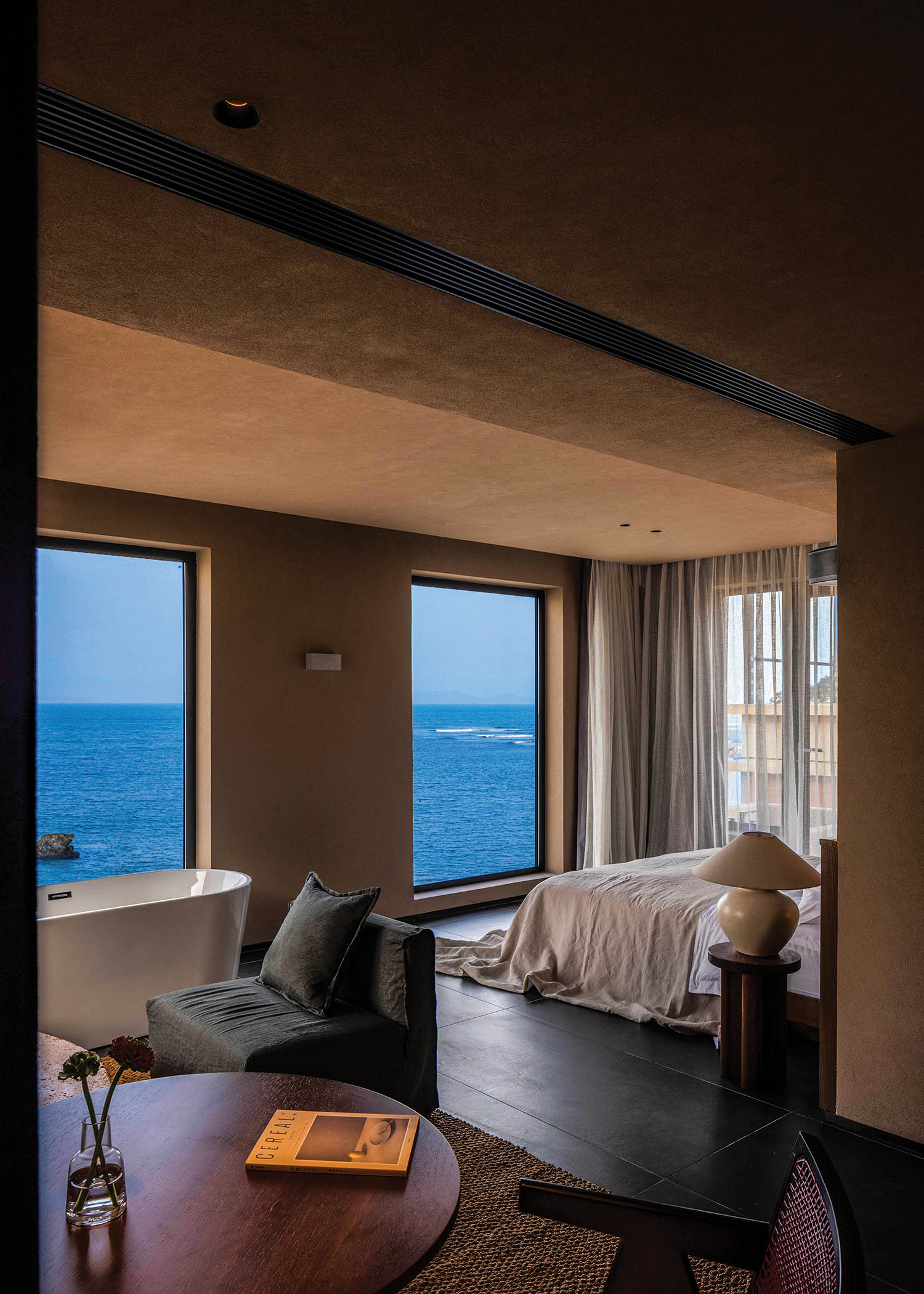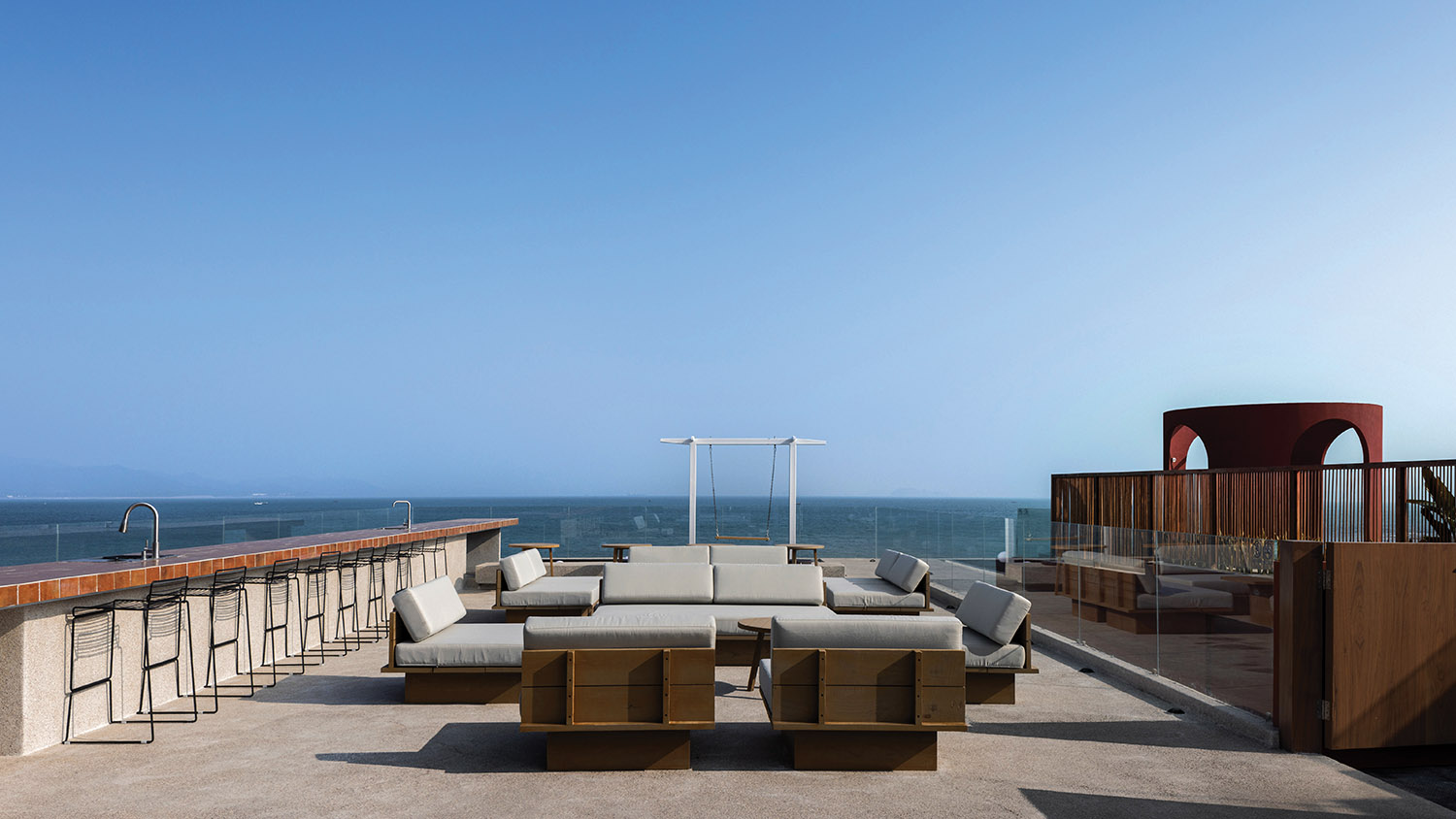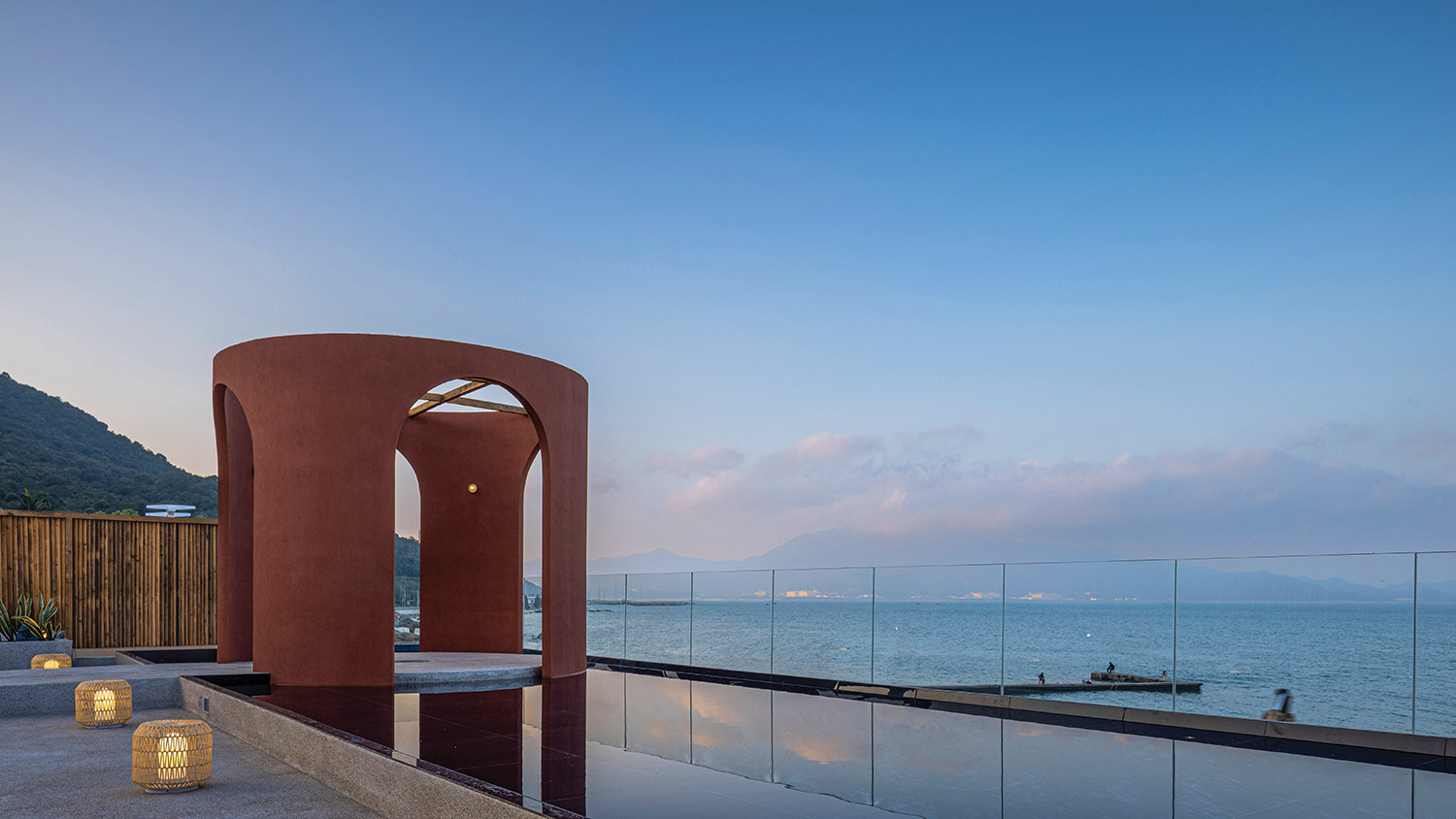 PROJECT NAME: Sanyea Sjór Seaside Resort
LOCATION: Shenzhen City, Guangdong Province, China
OWNER: Shenzhen Sanyea Cultural Tourism Development Co., Ltd.
PROJECT TYPE: interior design
DESIGN PERIOD: 2021.04-2021.06
CONSTRUCTION PERIOD: 2021.07-2022.01
SITE AREA: 1,800 square meters
GROSS FLOOR AREA: 1,800 square meters
INTERIOR SPACE AREA: 1,300 square meters
ARCHITECTURE HEIGHT (MAX): 7 meters
PROJECT FUNCTION: Hotel, Home stay, Resort
저작권자 ⓒ Deco Journal 무단전재 및 재배포 금지