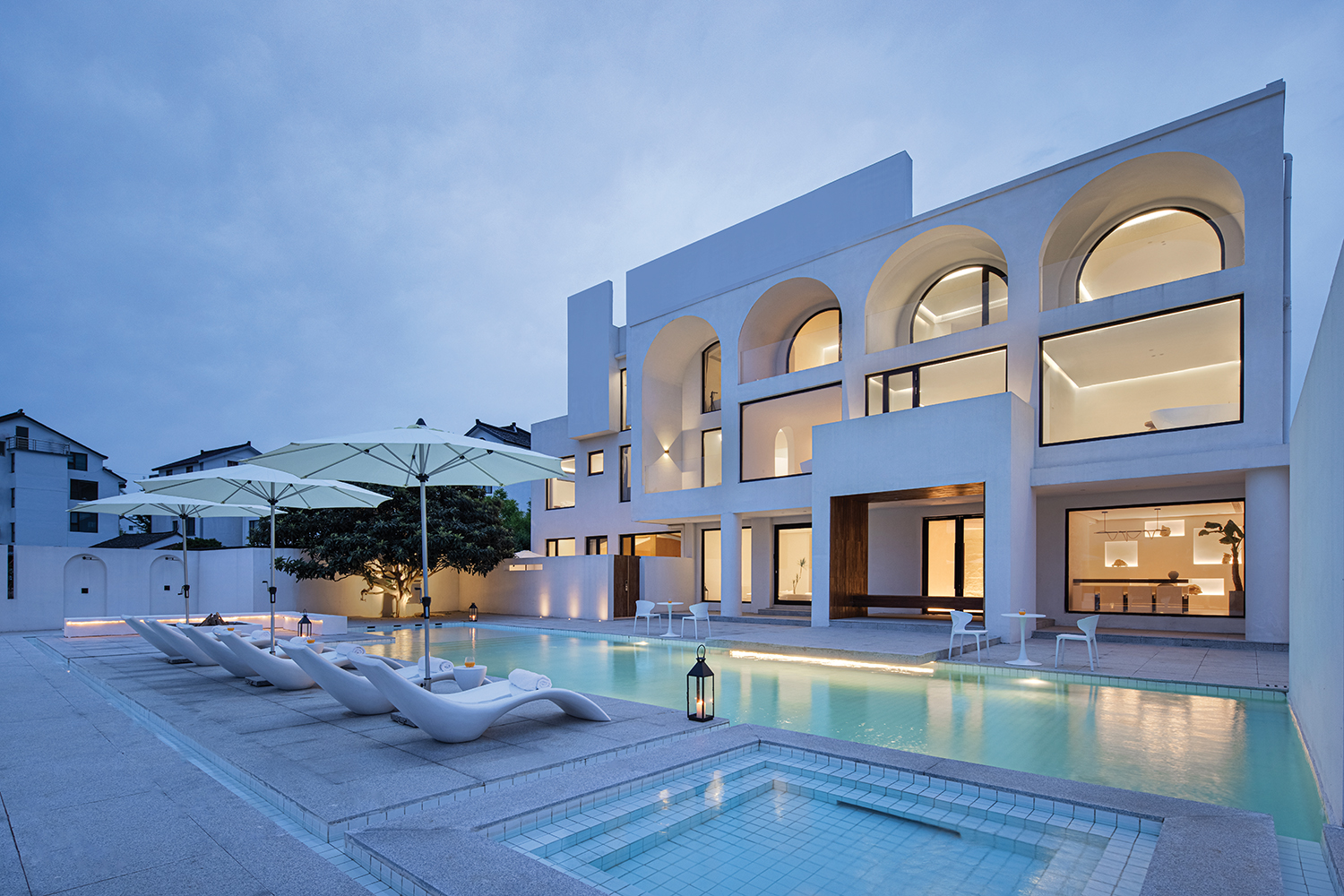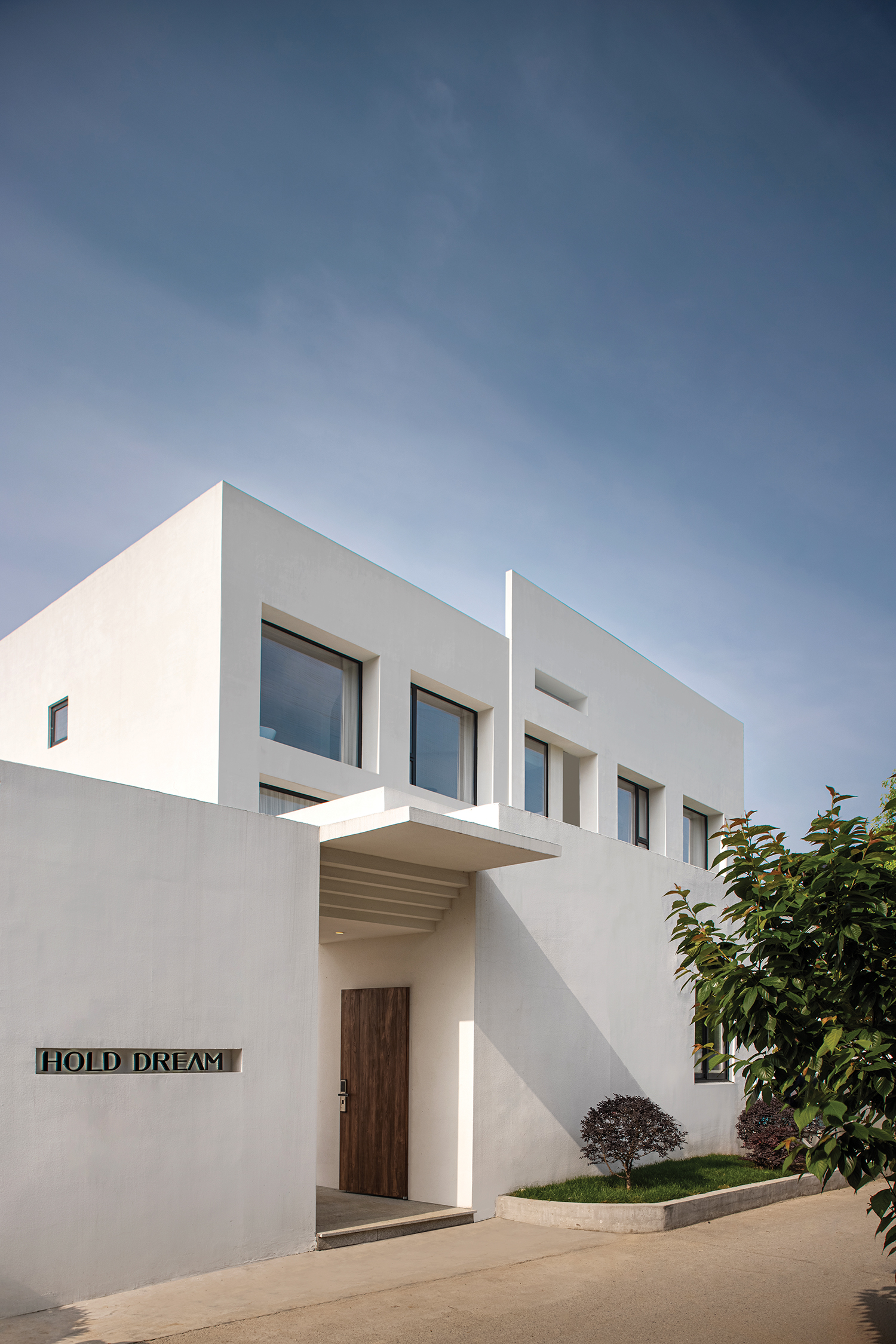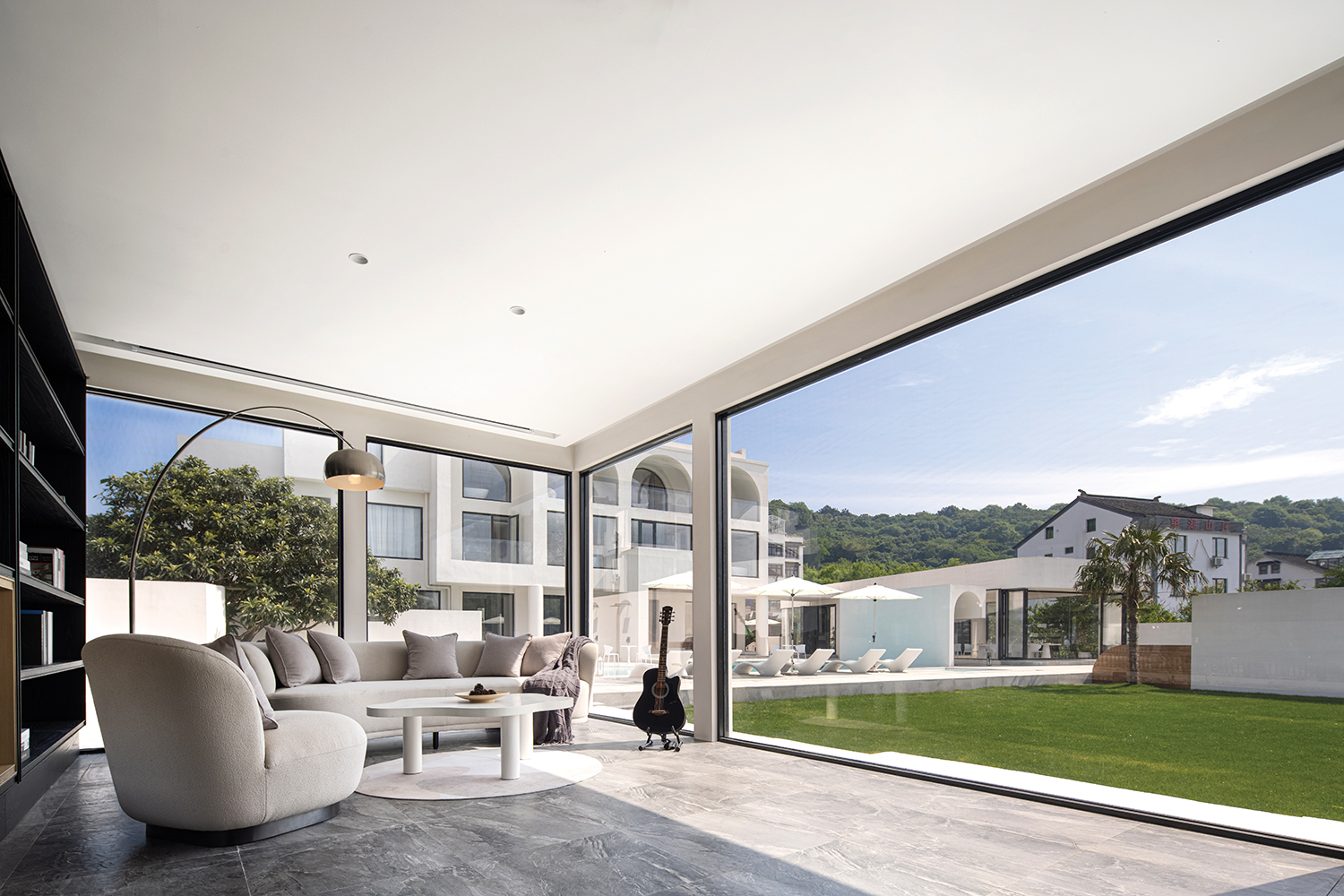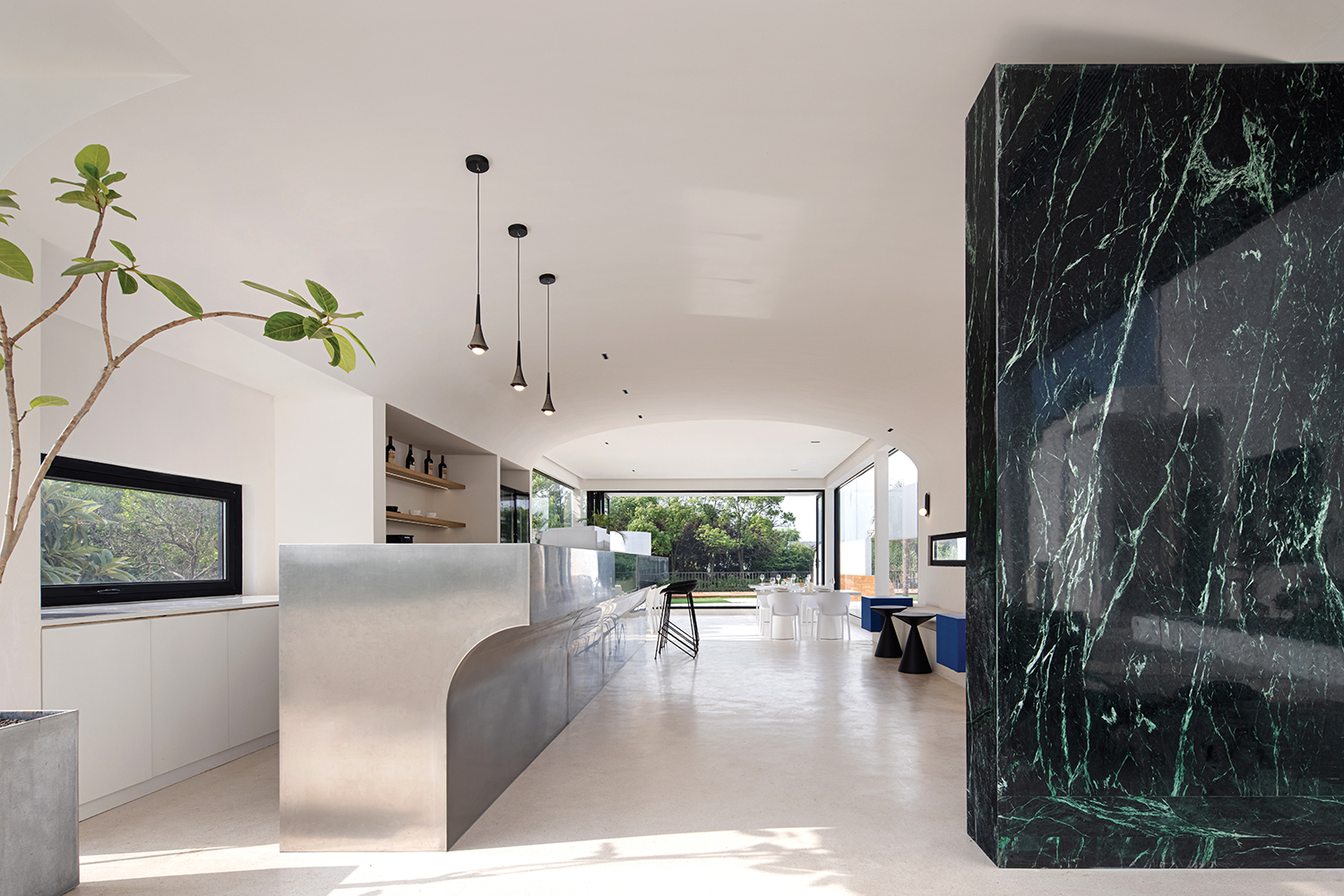 Suzhou Taihu Sanshan Island, because it is surrounded by three small islands named. The Host had fond memories of a honeymoon in the Maldives and wanted to bring the experience home. Therefore, the designers combine the characteristics and elements of the Maldives island to create a unique ecological and natural b&B space. From outdoor to indoor, the entrance design makes the walking process full of ritual. Corrugated steel plates are used on the top to create the effect of the island's water, and the warm light belt simulates the light of sunrise. The lake's boats and punting poles form a block like an art installation.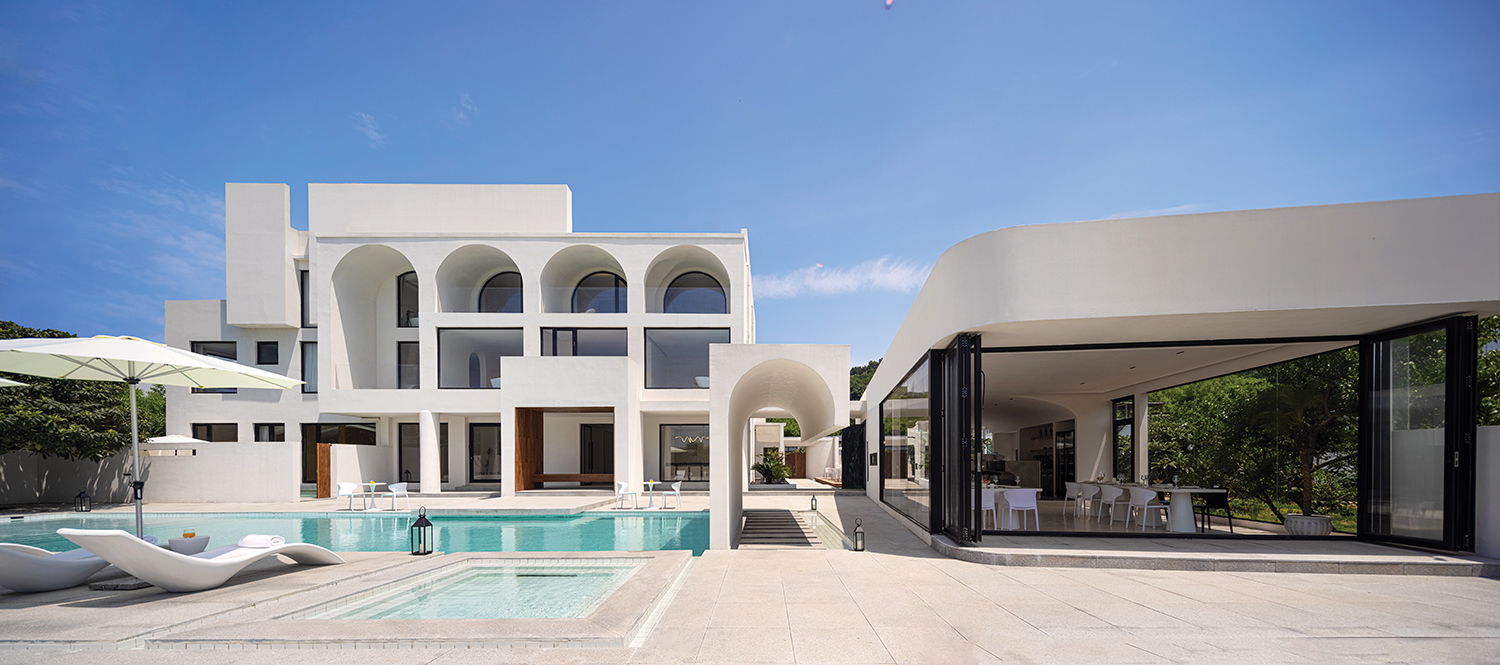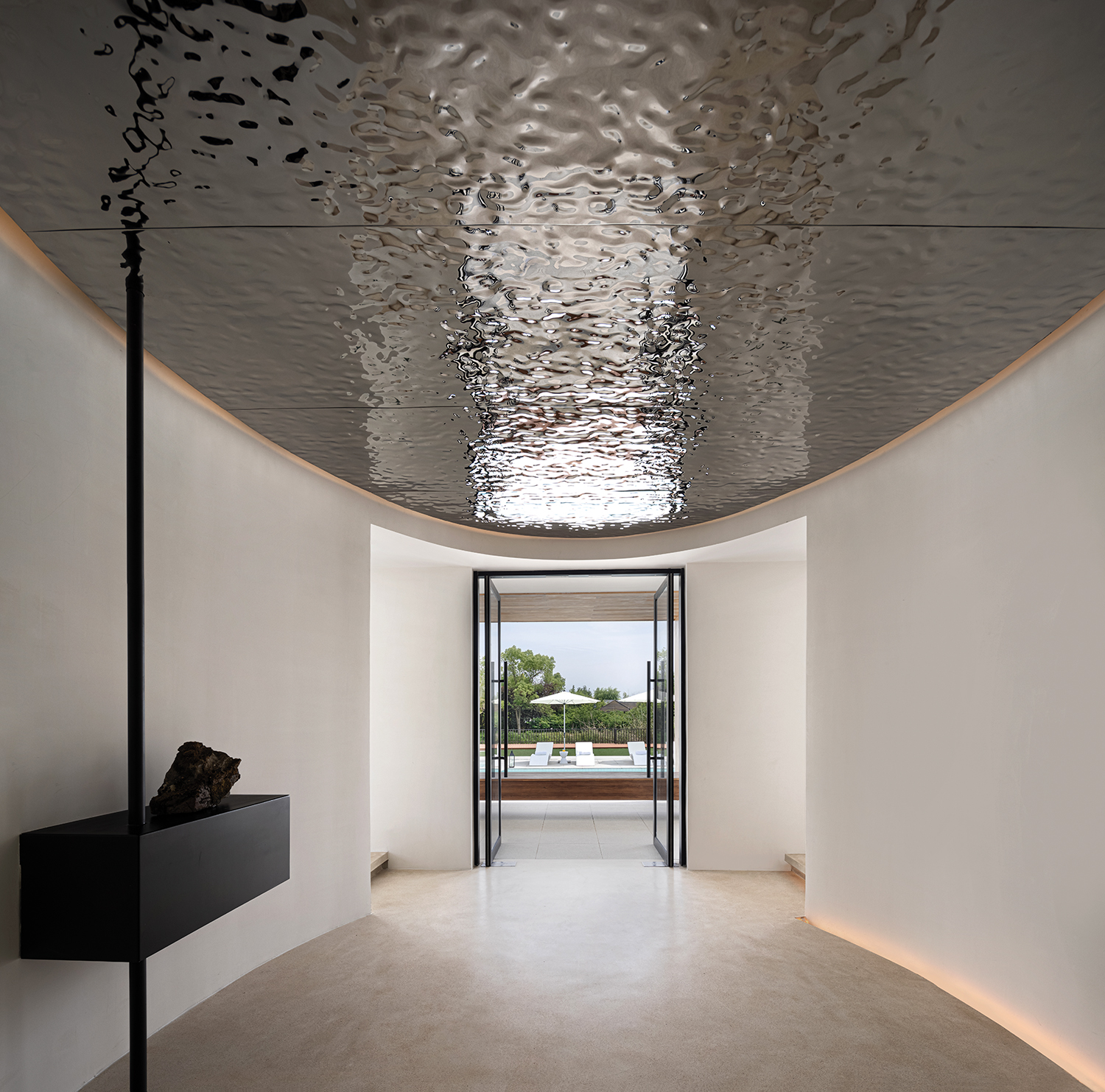 In the design of the main architectural space, the facade of the building is taken from the local most distinctive Taihu stone, and the intention of overlapping stones is stacked one by one. The construction technique of slice wall weakens the original traditional inclined roof, and the whole
building keeps the sense of minimalist and smooth lines, further improving the nature and purity of the space. Outdoor activities lawn, book bar, restaurant and other spaces are slightly expanded around the pool, reflecting the various activities on the beach, but also to meet customers' needs for home stay management.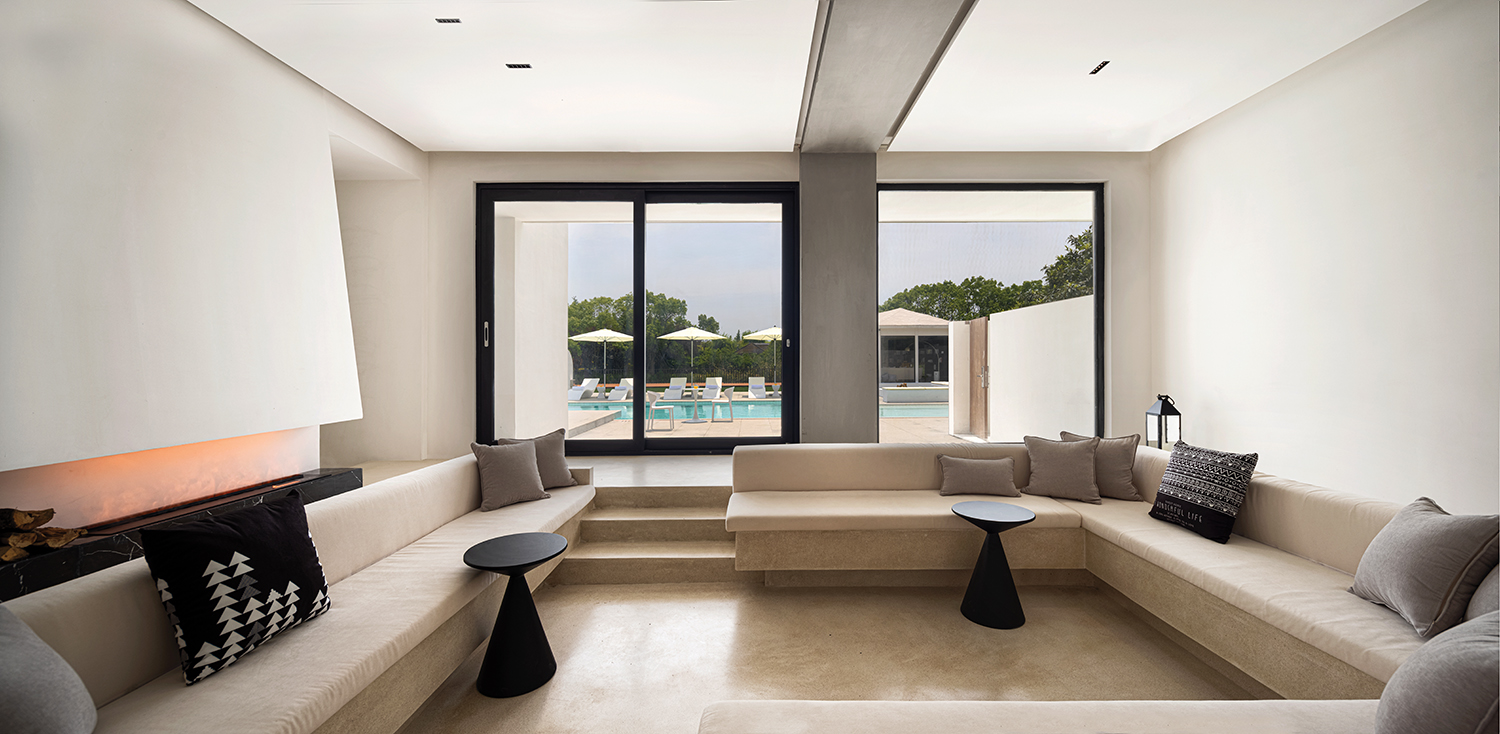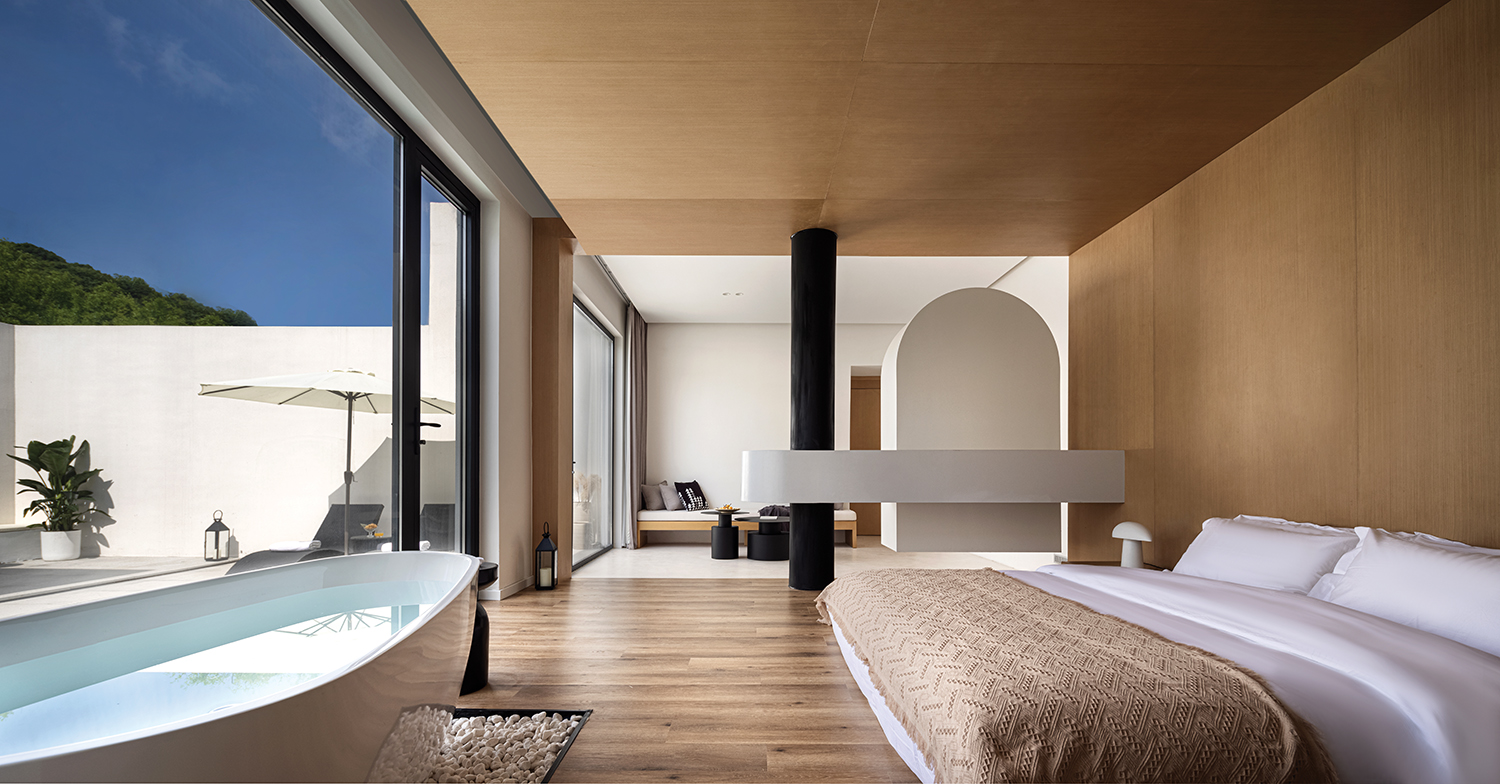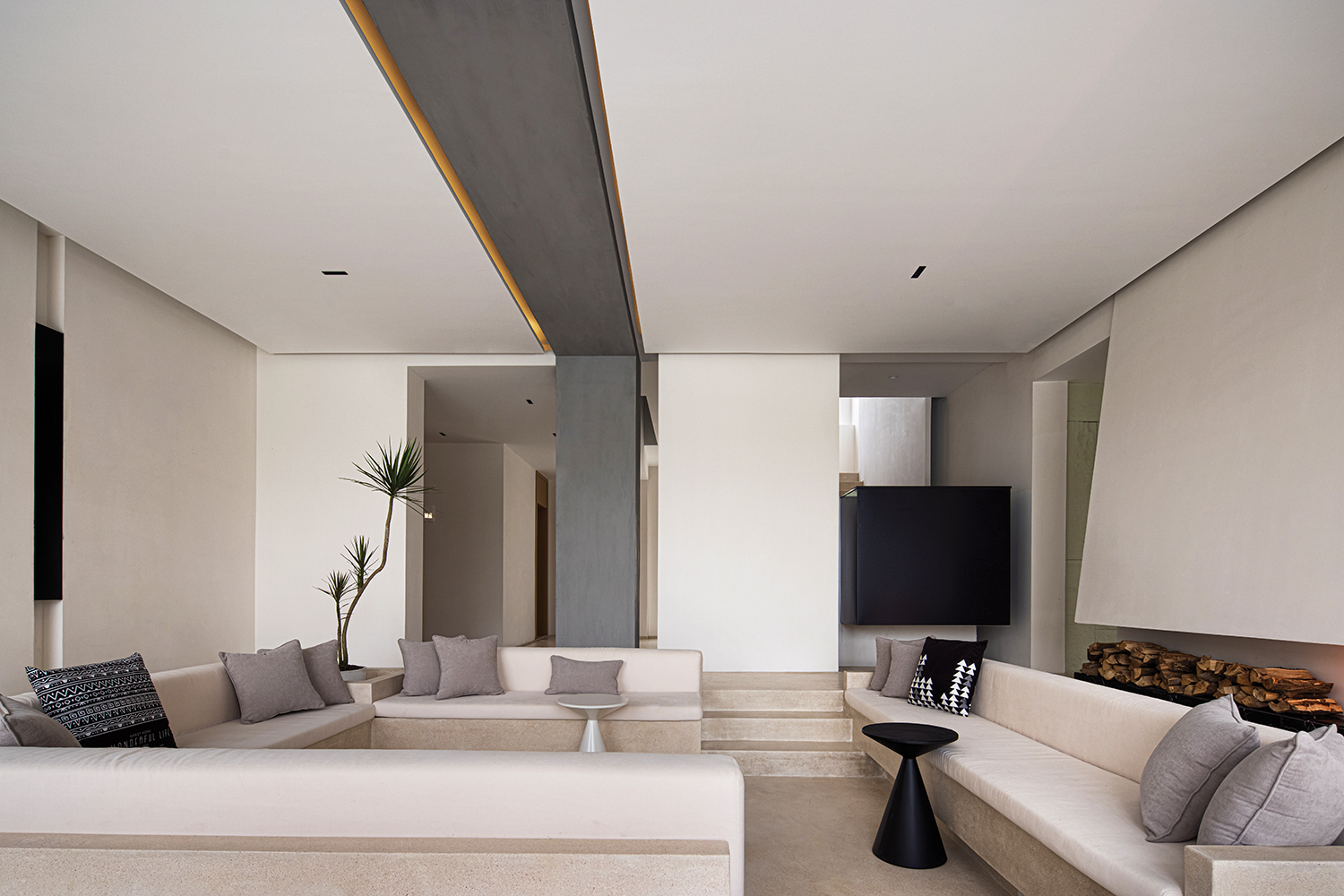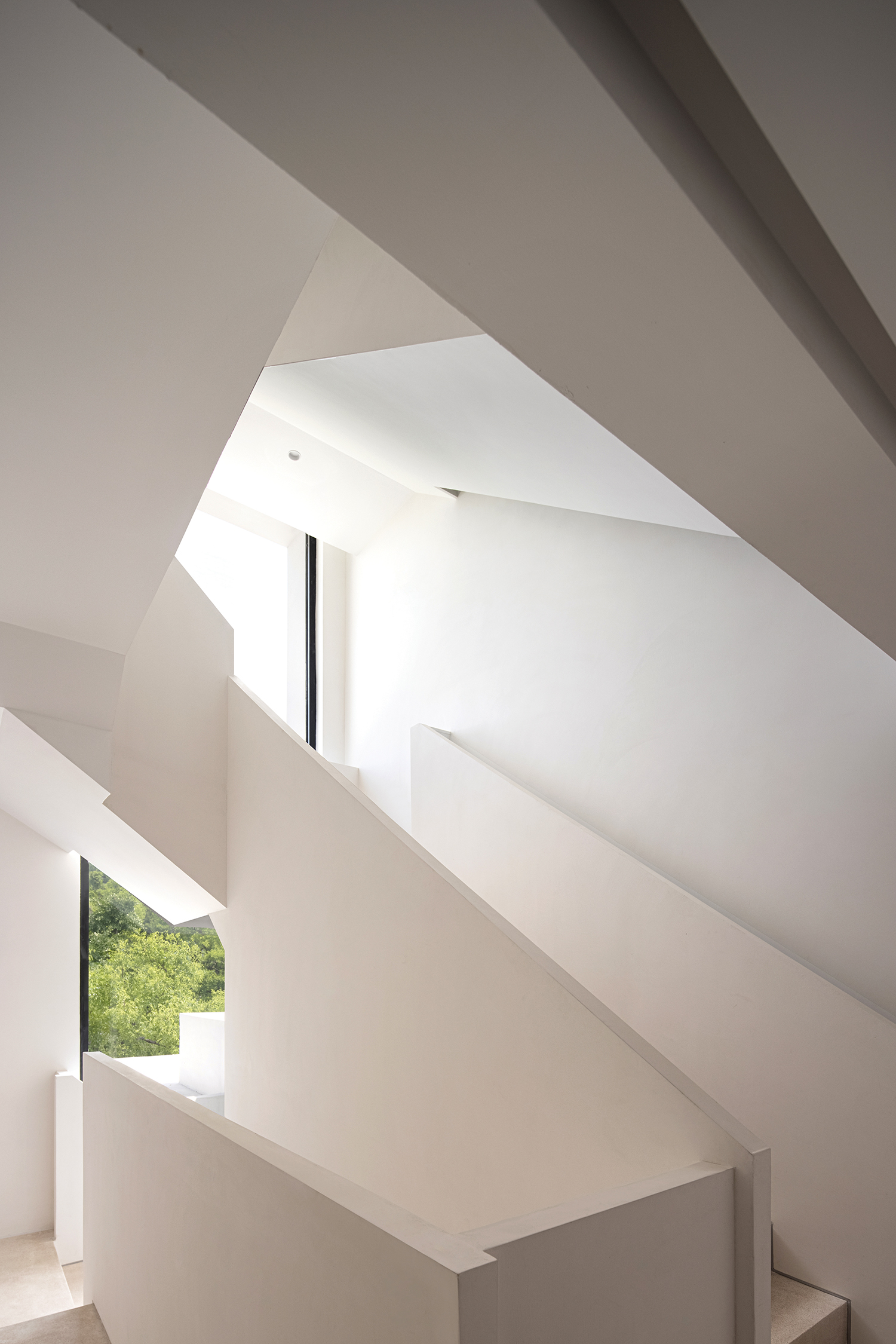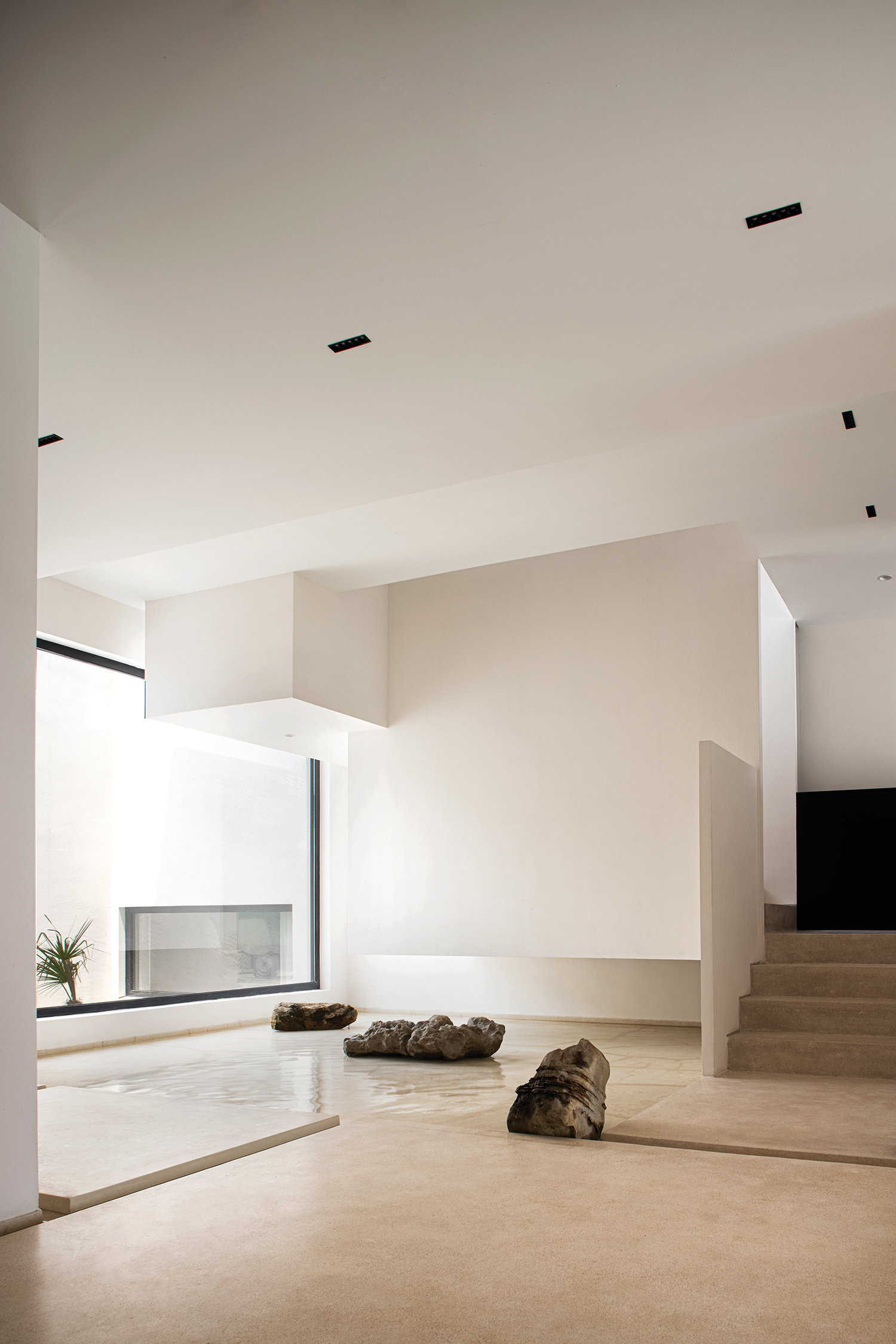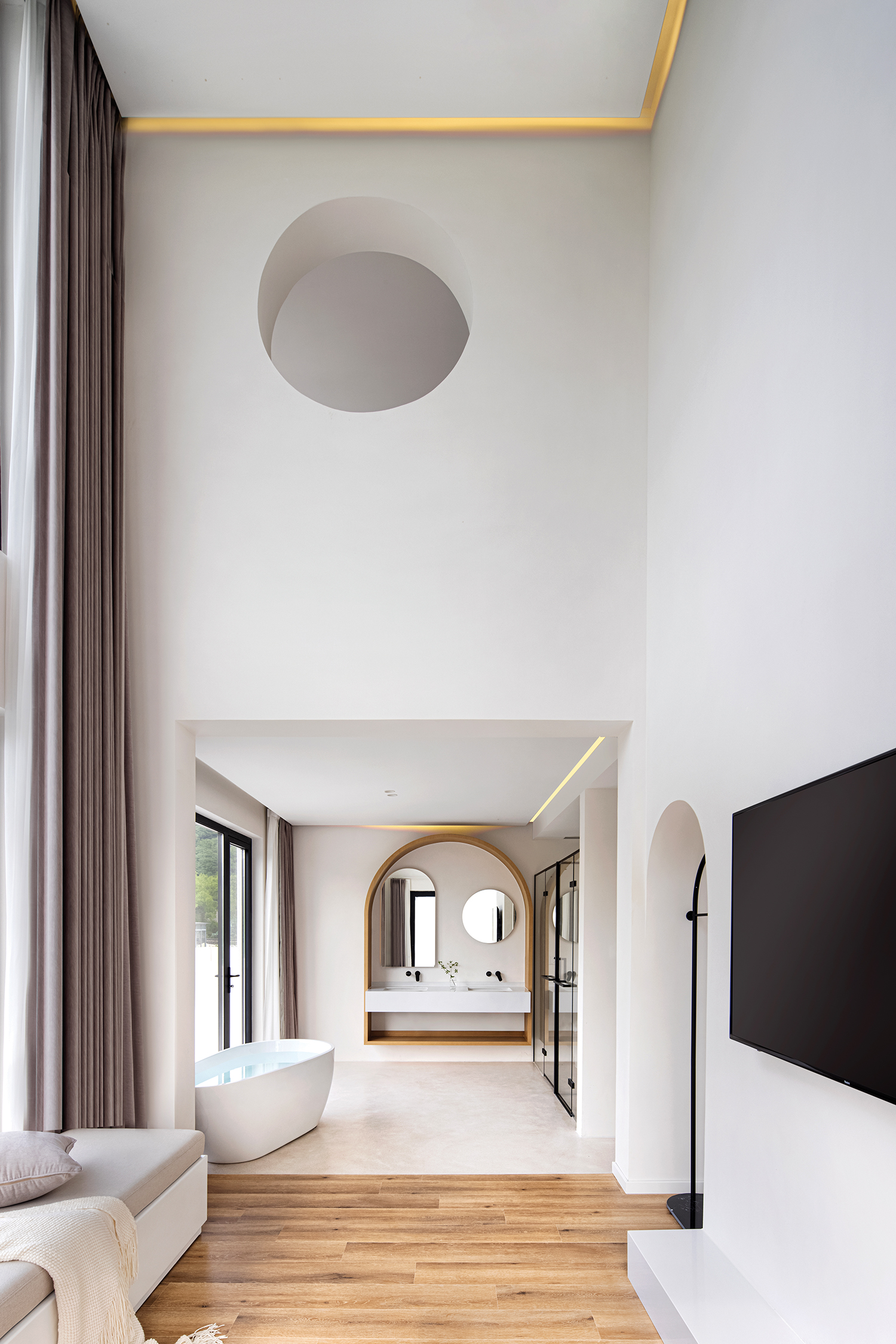 The sculptural stairway further enhances the artistry of the space, placing taihu stone and lake water into the space to form a miniature landscape, as if in the beautiful scenery. The designer combines different room types with island elements from the perspective of b&B operation. Guests can experience different scenes of island life here, and the meaning of space is no longer limited by distance.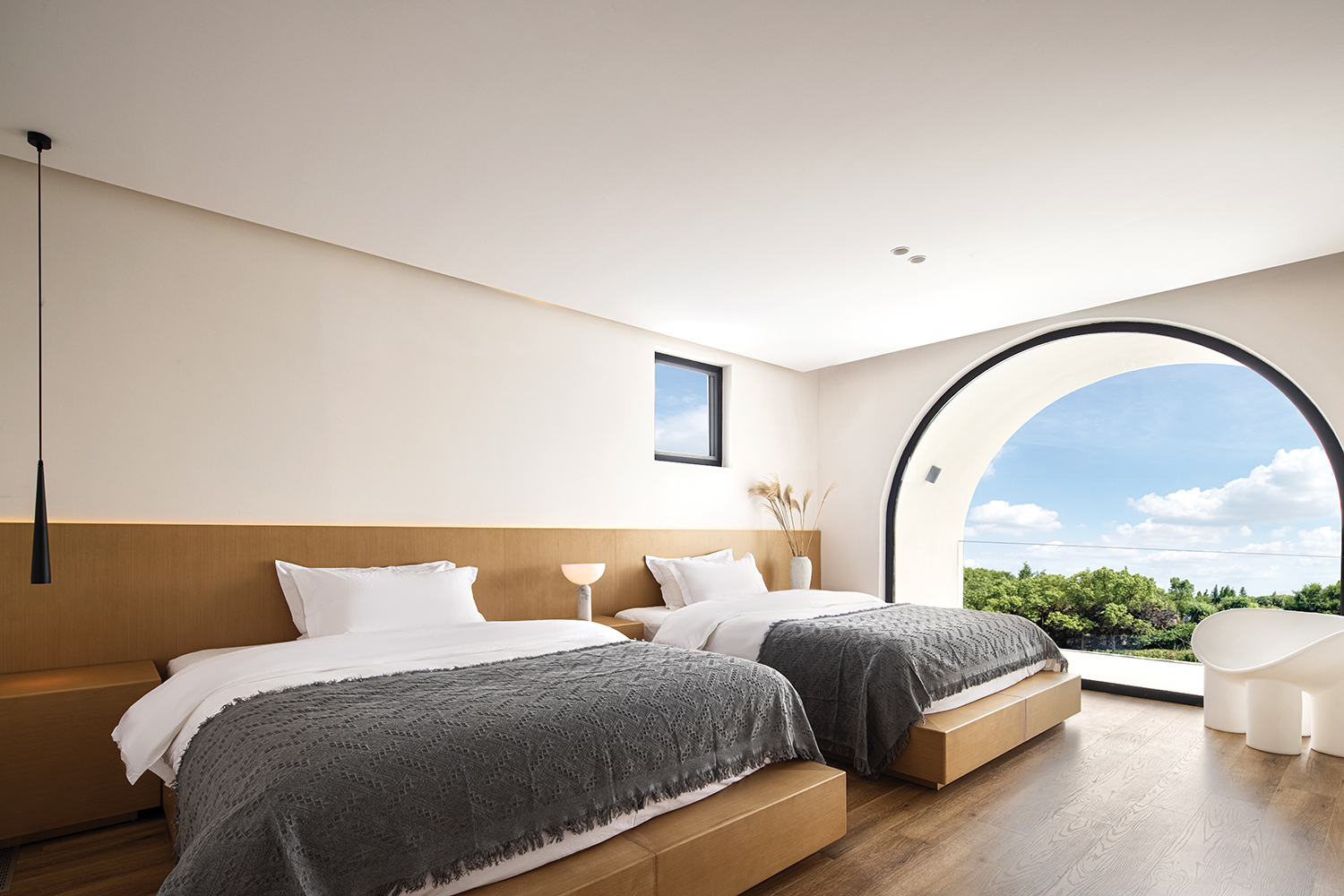 Different from the conventional square door frame, the curved cave elements connect with the space naturally, making the space more casual and free, and feeling the fun of cave exploration. Loft
space connects the sky and sea in a vertical way, simplifying complexity into a floating cloud in the sky, leaving endless imagination space for guests. In the functional design, the designer added many considerations, with a modern perspective of life, add bar, pool, kitchen and other Spaces, further into a beautiful holiday experience.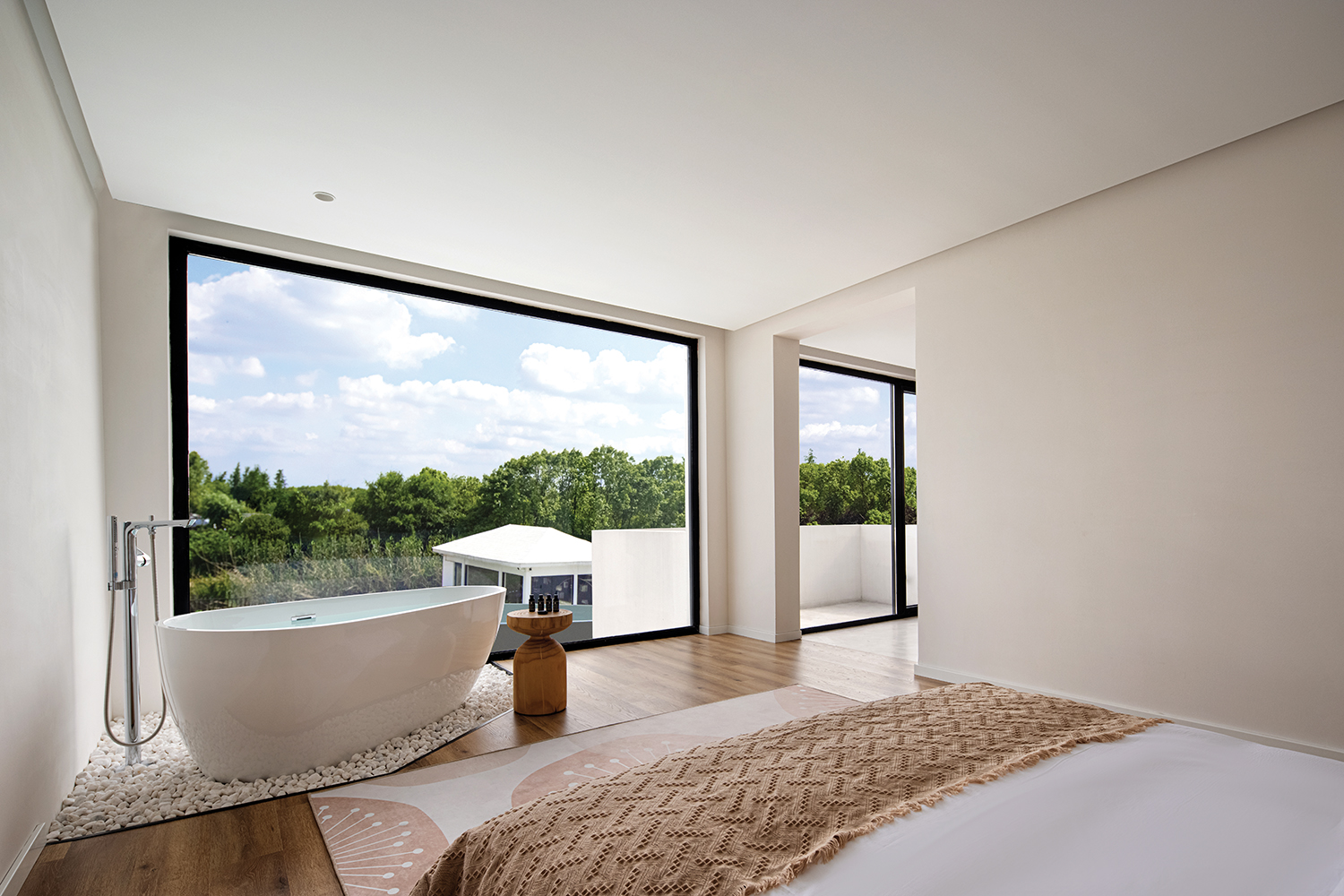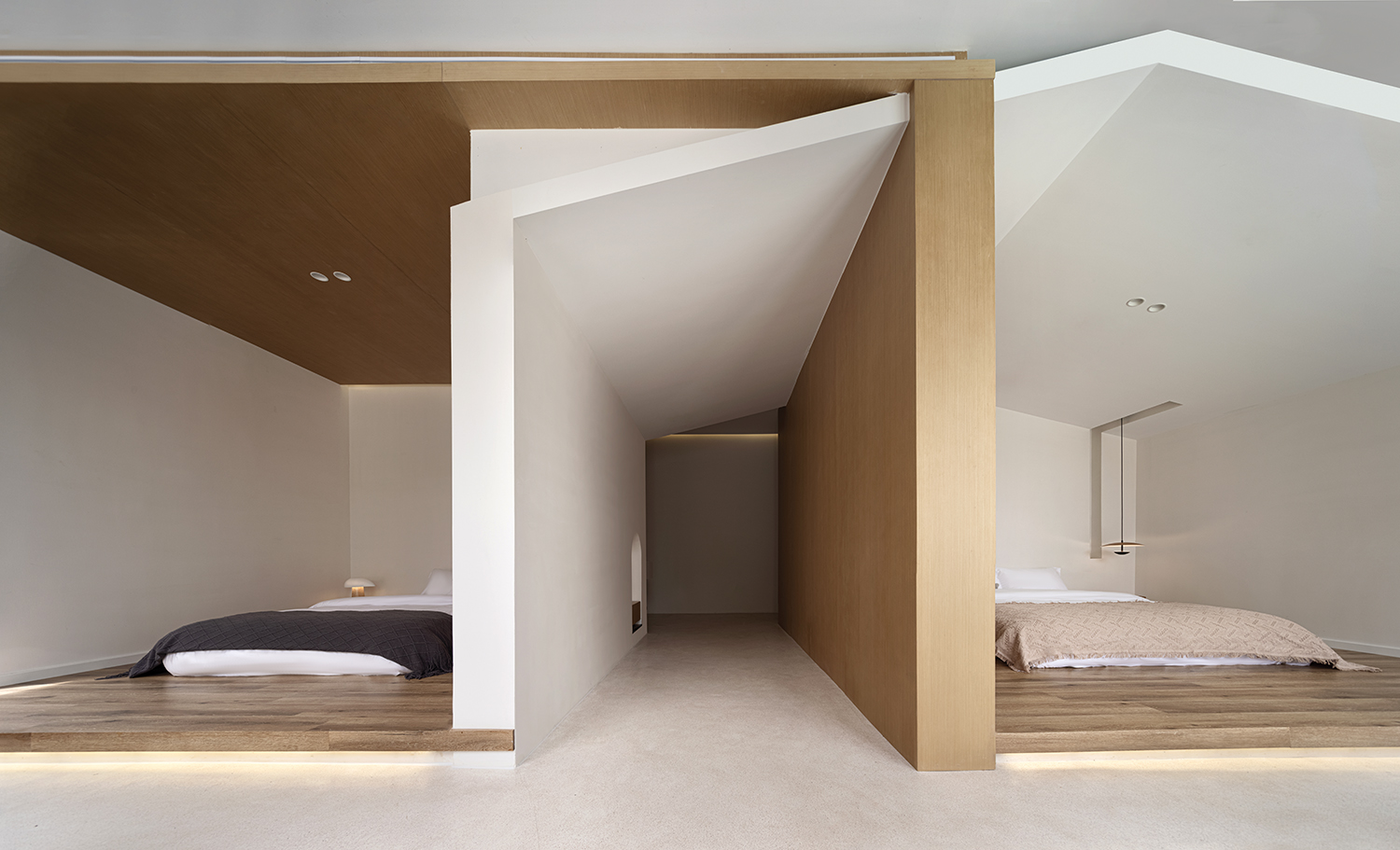 PROJECT NAME: HOLD DREAM HOMESTAY
DESIGN: Hangzhou Shi Shang Architectural Space Design Office
DESIGN GROUP: Shen Mo, Lin Chi-fan and Li Lang
PROJECT SCALE: 1,200m2
GARDEN SCALE: 1,000m2
PROJECT PHOTOGRAPHY: 叶松(瀚墨视觉)
CONSTRCTION: Huang Xuebin
PROJECT ADDRESS: Three Mountains Island of Taihu Lake, Suzhou
COMPLETION TIME: 2022/6
저작권자 ⓒ Deco Journal 무단전재 및 재배포 금지