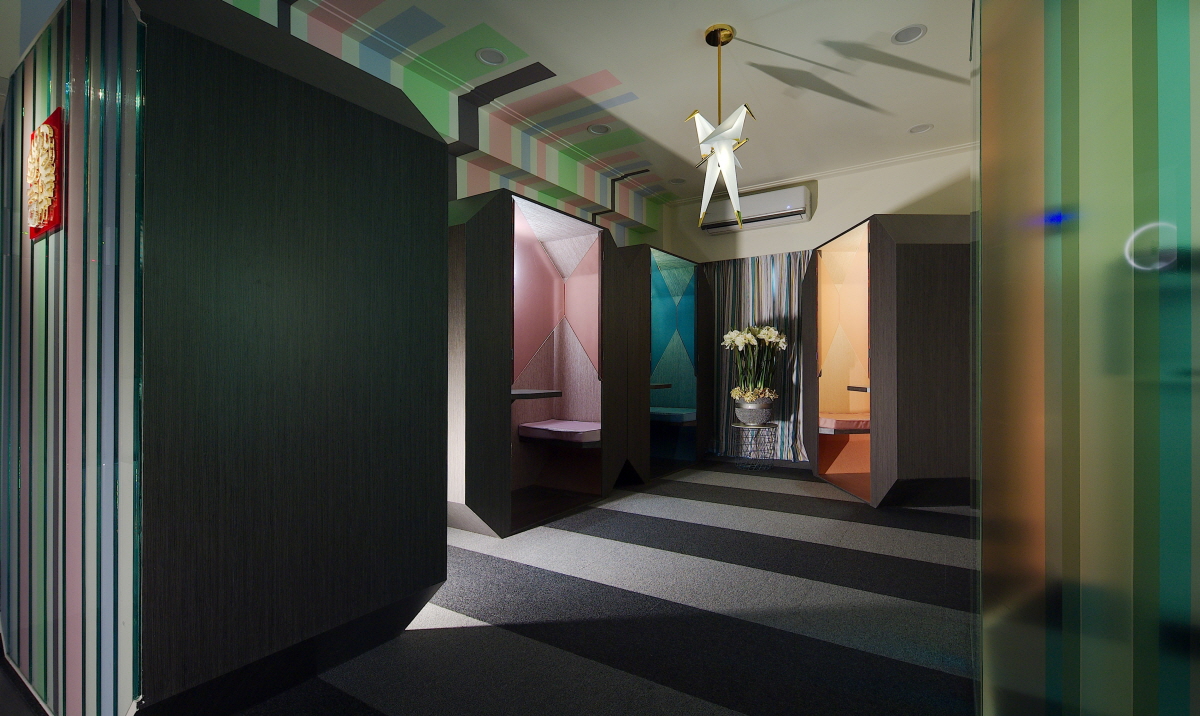 Founded in 2000, 'Heavenly Match' is a match-making/dating agency which offers an exclusive and confidential service to find partners for their discerning members in Taiwan. It provides ongoing date coaching and matchmaking support between the dates that they send you on.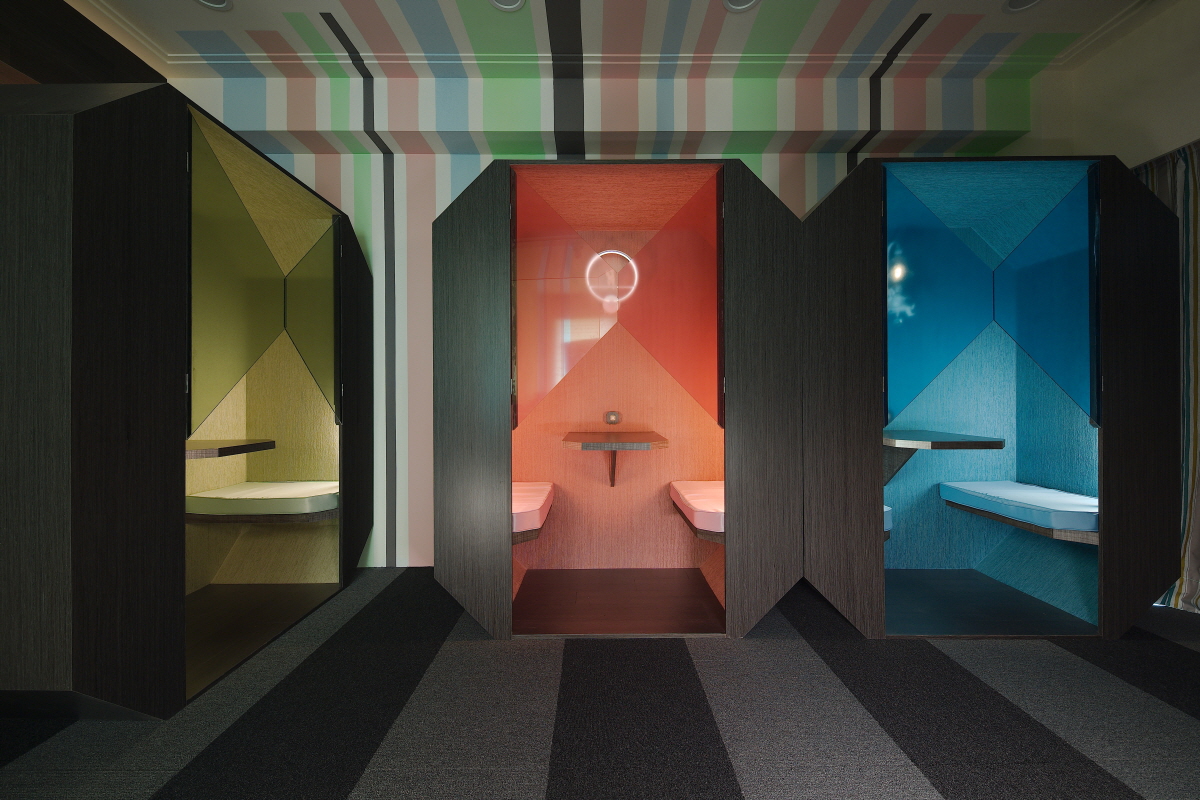 The project, designed by David Ho Design Studio, is 'Heavenly Match' Taipei club and office. It provides a place for men and women to meet for the first time and also serves as office for staff. People who come here want to find their other half here. Just like finding their own life barcode, when they meet Mr/Miss Right, they'll 'scan' each other and then "Beep"! It's a match! Inspired by digital barcodes, the design concept integrated colors with lighting.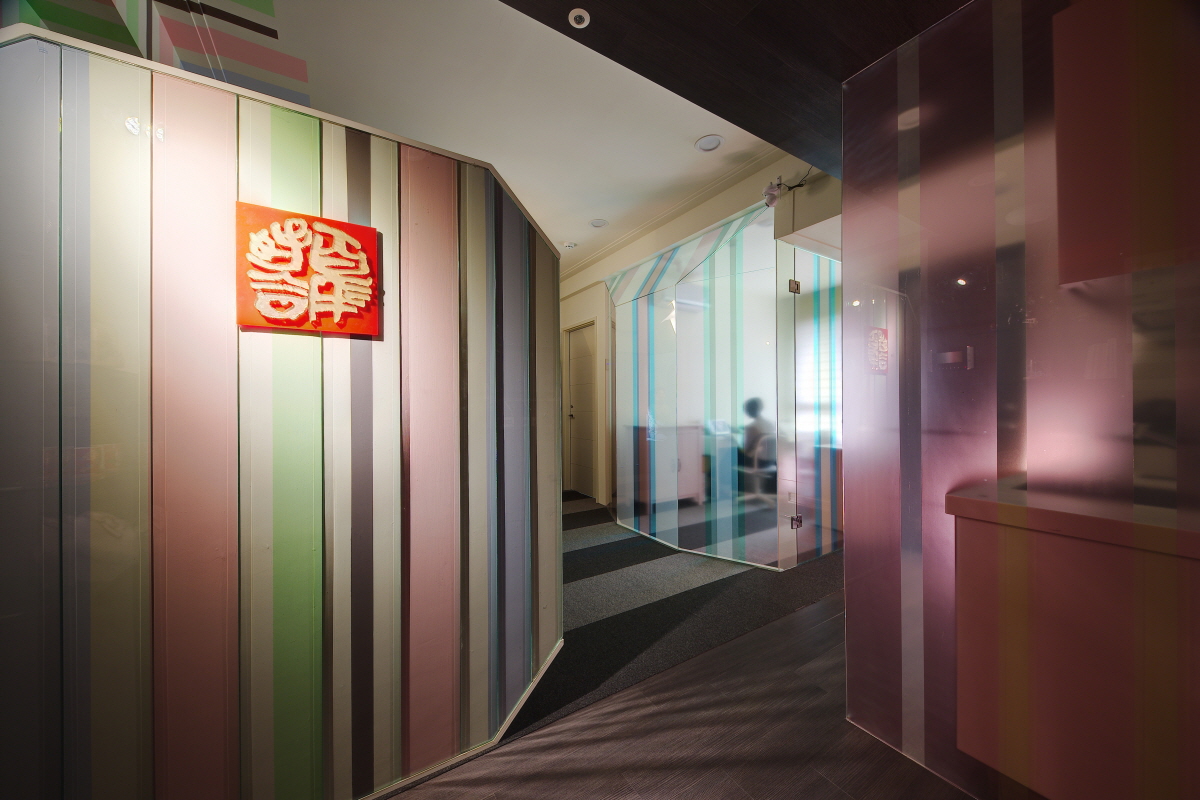 The striped color bars are applied to the walls, windows, and the logo wall of the entrance.
A total of four interview hubs, each 1.7 meters wide, 2.1 meters high and 70 centimeters deep are perfect for two people to sit and talk face-to-face. Walnut veneer dominates the exterior of the hubs, and the interior is upholstered with Taiwan-sourced fabrics. By using high-quality, semi-transparent acrylic, the trapezoidal half height doors on the hub maintain the users' privacy.

Romantic and mysterious are two words which often appear in a love story. Designer David Ho developed the color of romance and mystery, and used them as the highlights of the club space to encourage personal interactions. Romantic pink is used in the entrance, office, and reception room, and the mysterious fluorescent color is used in the four interview hubs.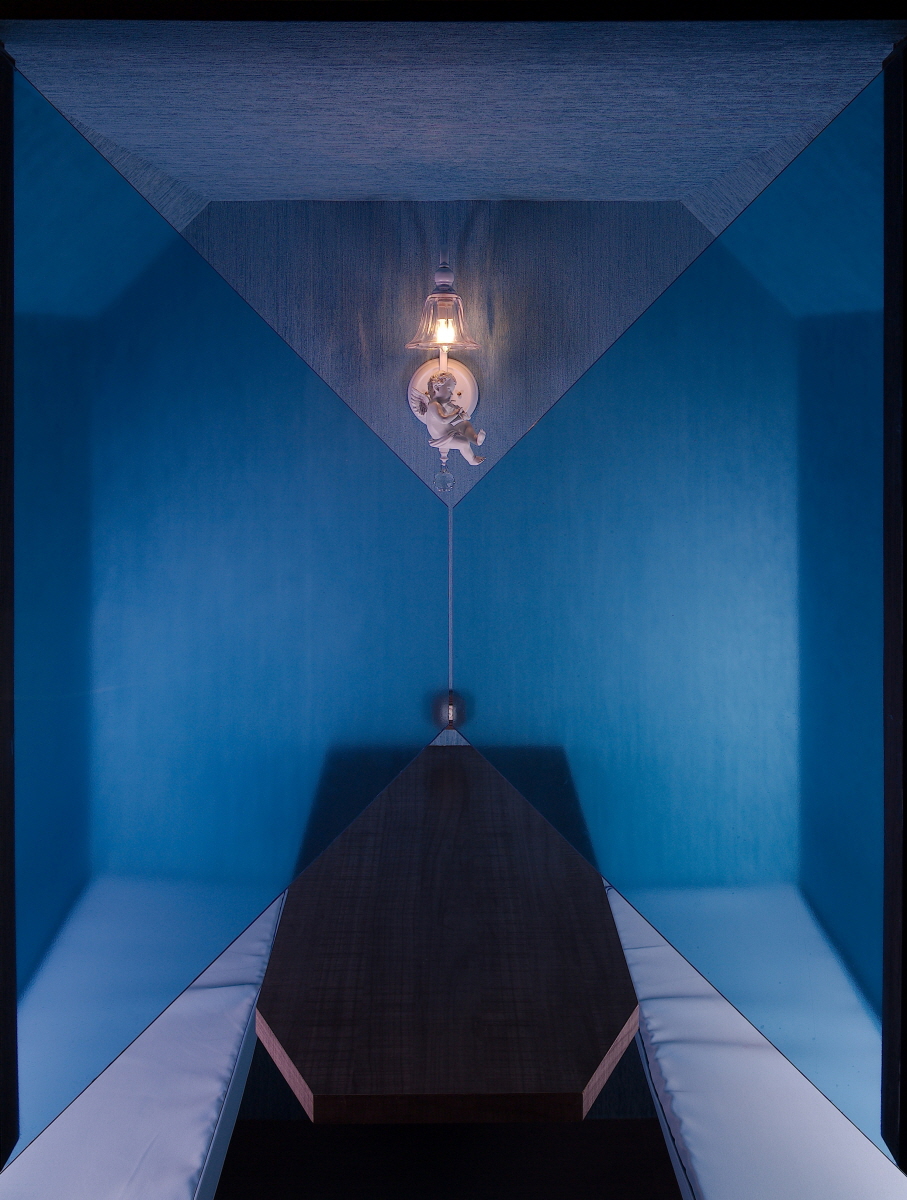 The beginning of love is often blurry and unclear, so the semi-translucent acrylic and glass film are used in the partition wall to compare to the beautiful confusion of love.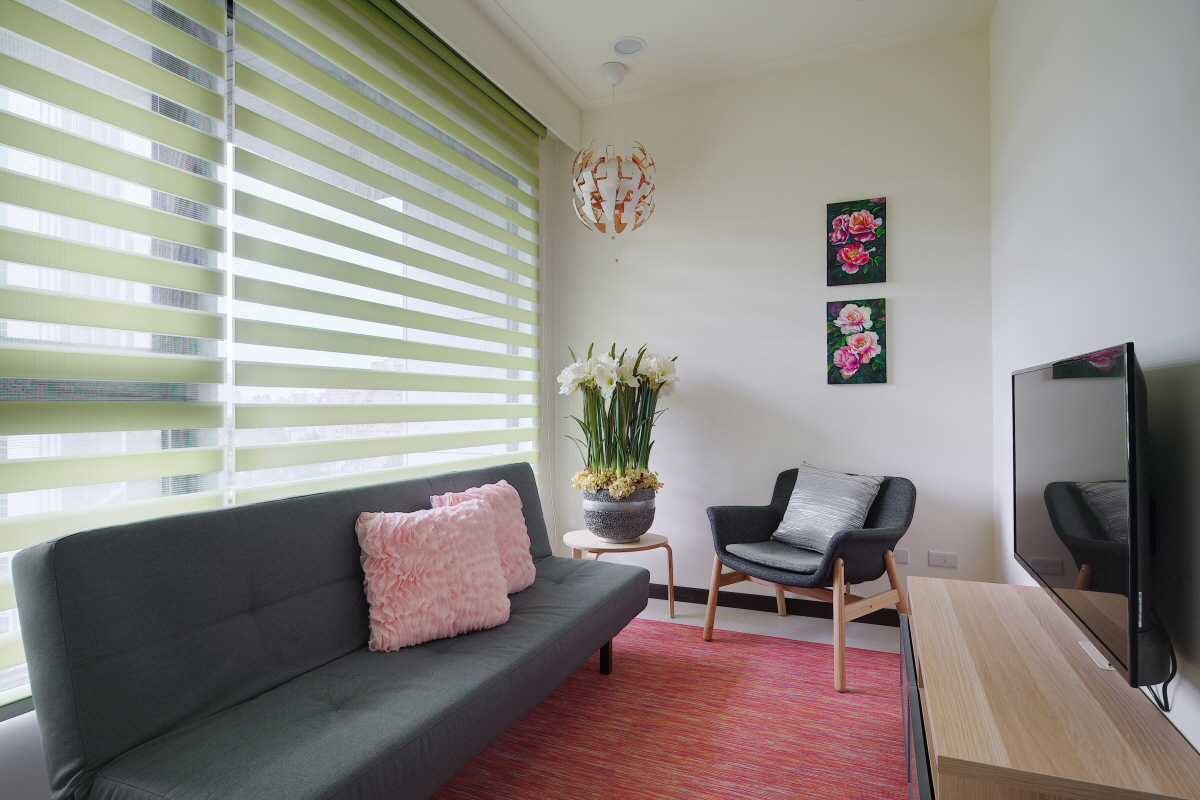 The lighting system was designed exclusively for the club, with programmable light to ensure a spectacular love story at night. Cupid wall lamps and a pair of parrot chandeliers are concept-related shapes with indirect lighting to create a romantic atmosphere, and also to highlight the company's branding of itself, which David reflected in the design space.
ixd.ejsung@gmail.com
PROJECT NAME: 'Heavenly Match'-Matchmaking and Dating Agency
ARCHITECT OR ARCHITECTURE FIRM: David Ho Design Studio
OFFICE WEBSITE: www.davidho.cn
CONTACT EMAIL: 13581919235@163.com
COMPLETION YEAR: 2017
BUILT AREA: 50 sqm
LOCATION: Taipei, Taiwan
PHOTOGRAPHER: Blake Wang (www.xiang-studio.com)