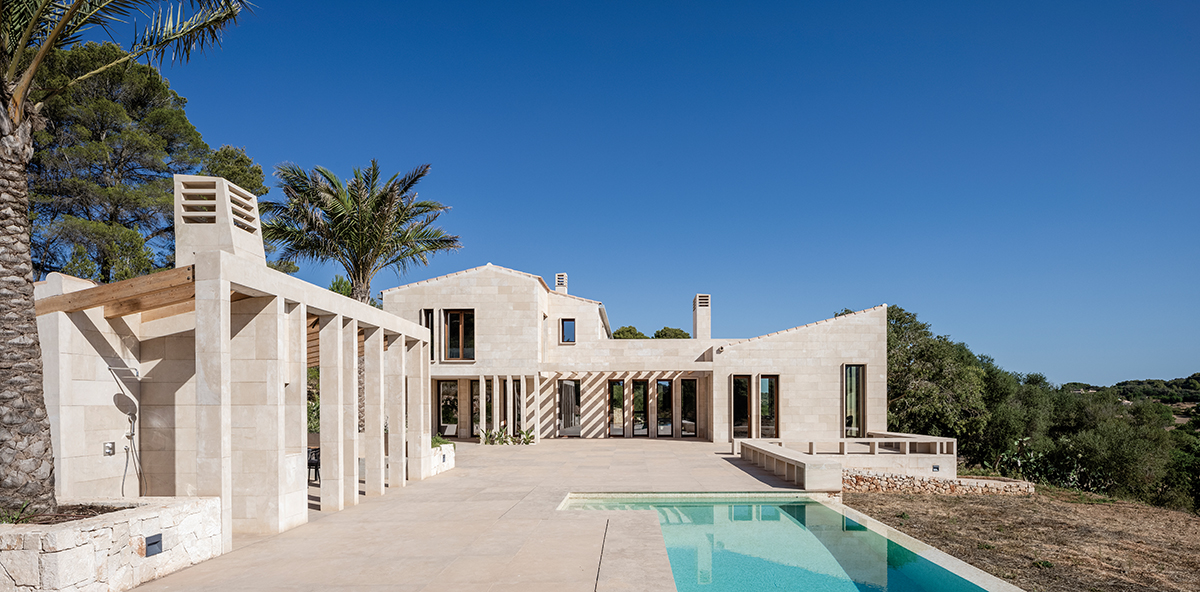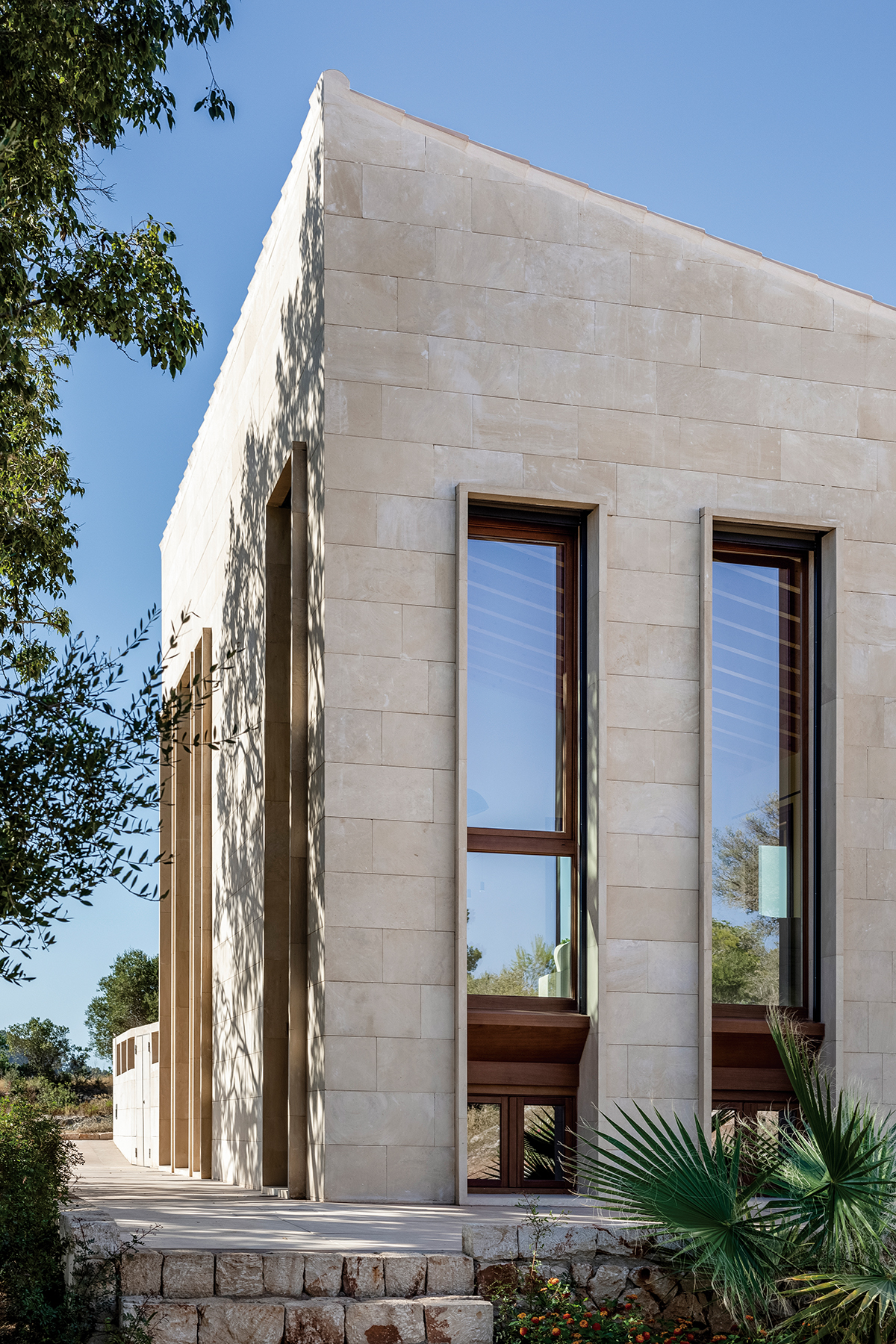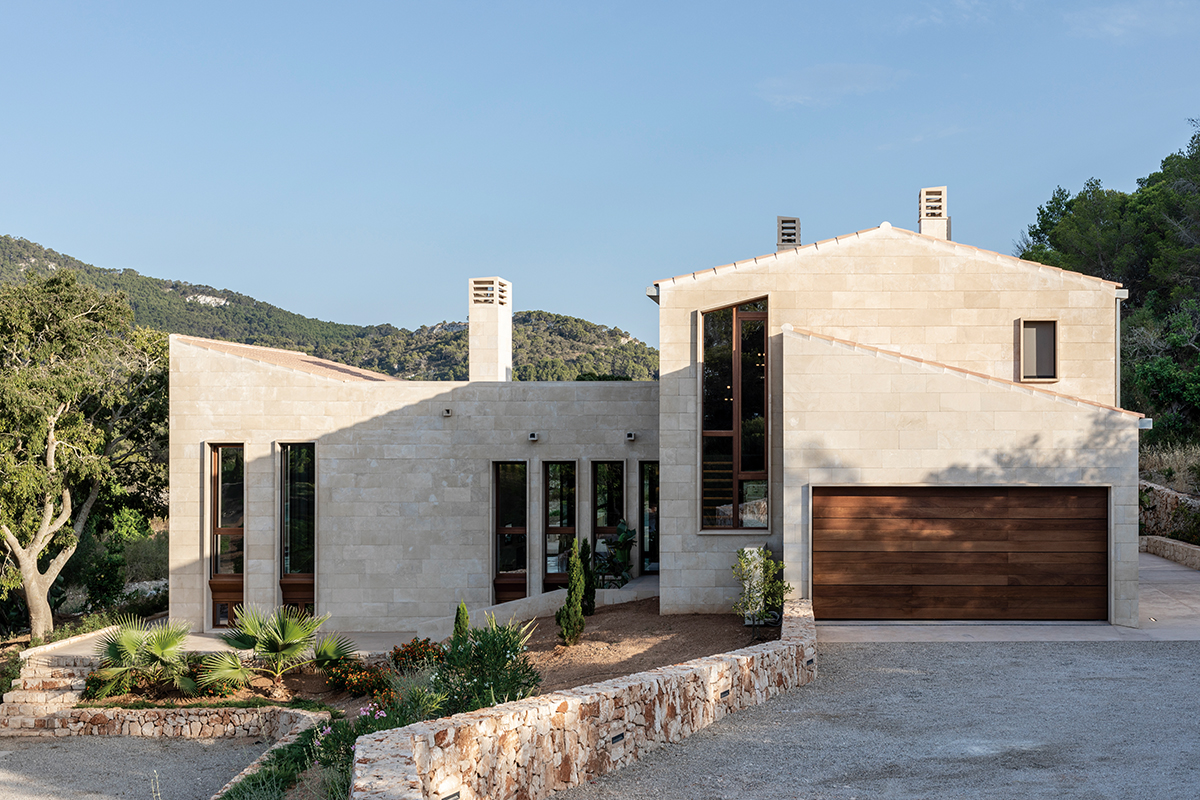 One of the most remarkable features of the plot are the magnificent views of the Sant Salvador Hilland its mountain system. This singularity of the territory and the slight slope that opens the plot towards these visuals is taken as the main tool of the project. The volume of housing is based on the combination of three simple, rectangular and inclined roof volumes, based on the indications on landscape integration of municipal and territorial regulations.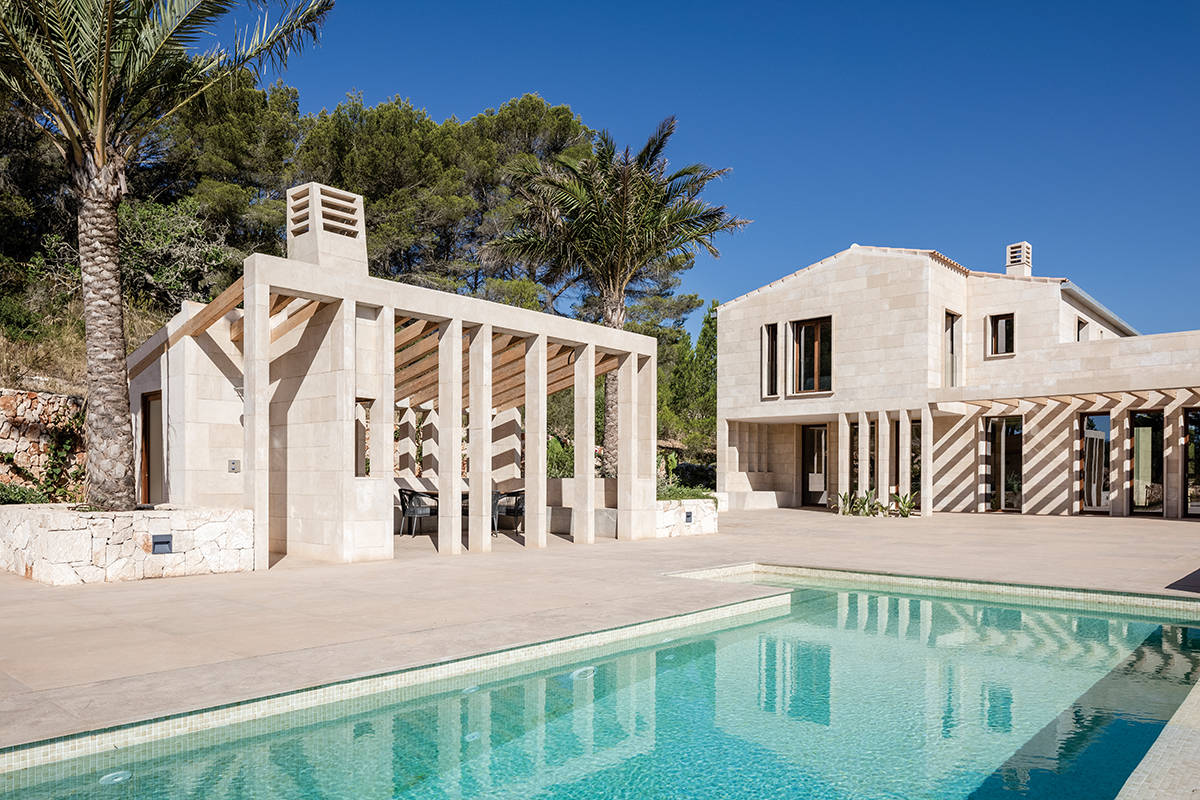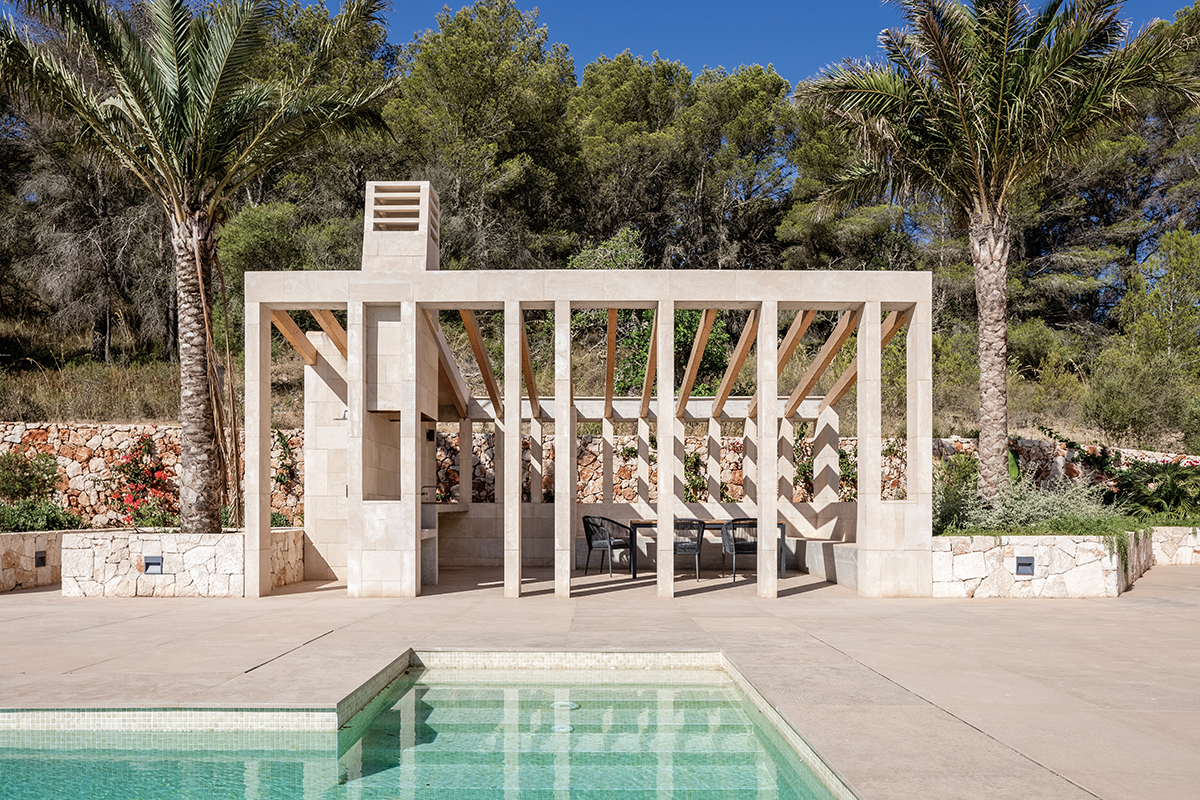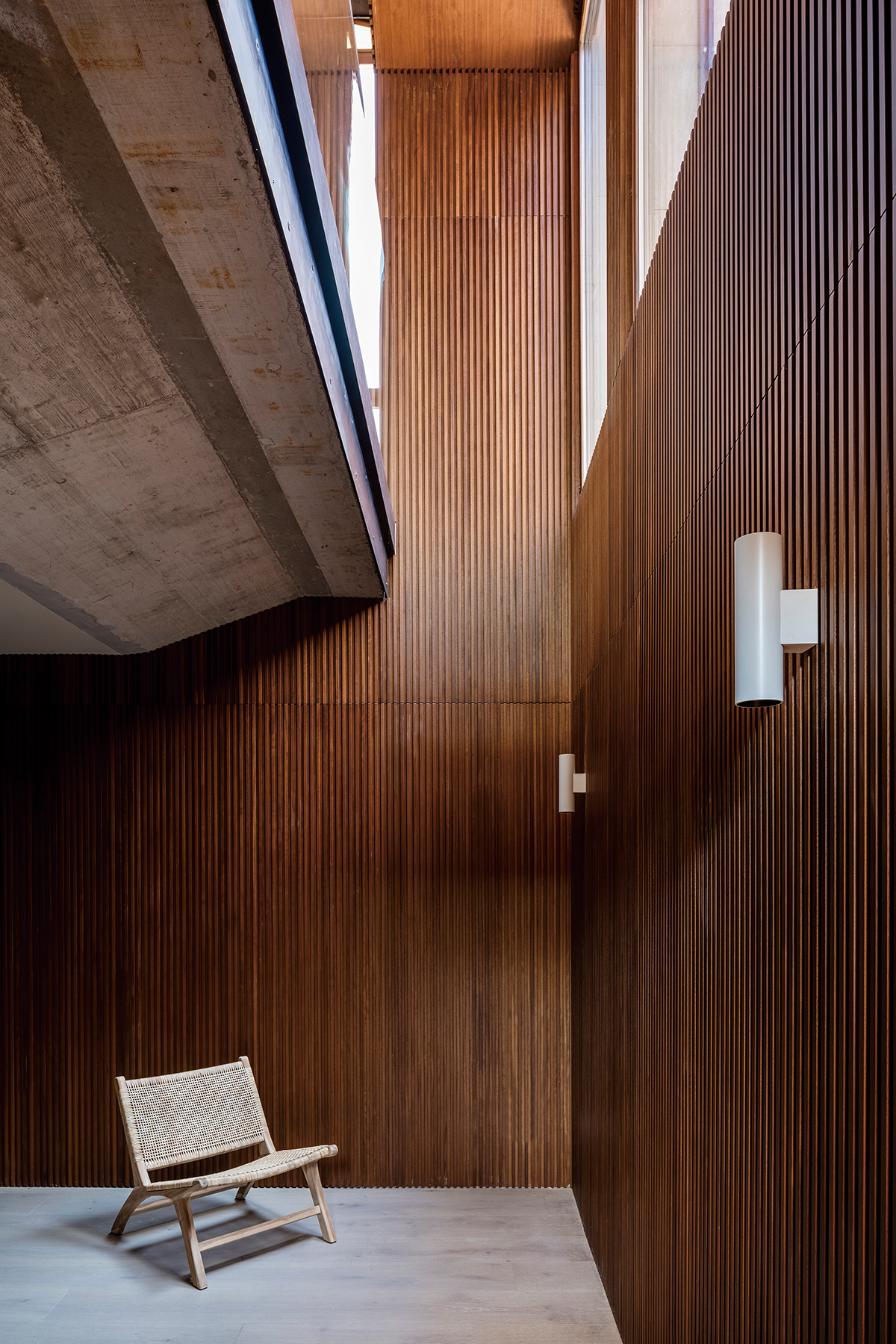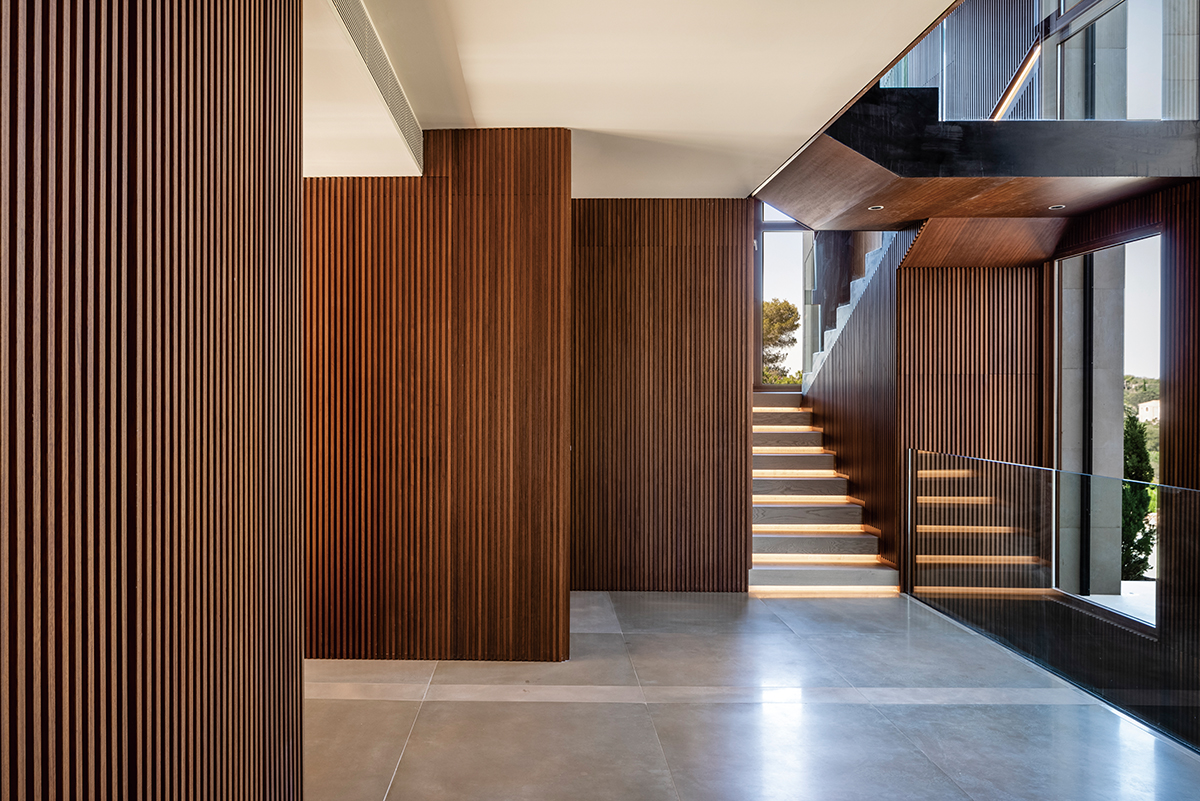 Salvà Ortín Arquitectes의 이번 프로젝트 JV House는 스페인의 마요르 카에 위치한다. JV House에서 가장 주목할 만한 특징 중 하나는 산 살바도 르 힐과 그 주위를 감싸고 있는 산에서 경험할 수 있는 장엄한 풍경이다. 이 런 지형적 특성으로 인한 약간의 경사는 이번 프로젝트의 중요한 요소가 된 다. 주변 풍경을 오롯이 느끼기 어려운 방향에 위치하지만, 다수의 창문을 마련해 개방감을 부여하고, 햇빛의 풍부한 유입까지 고려해 아름다운 풍경 을 감상할 수 있다.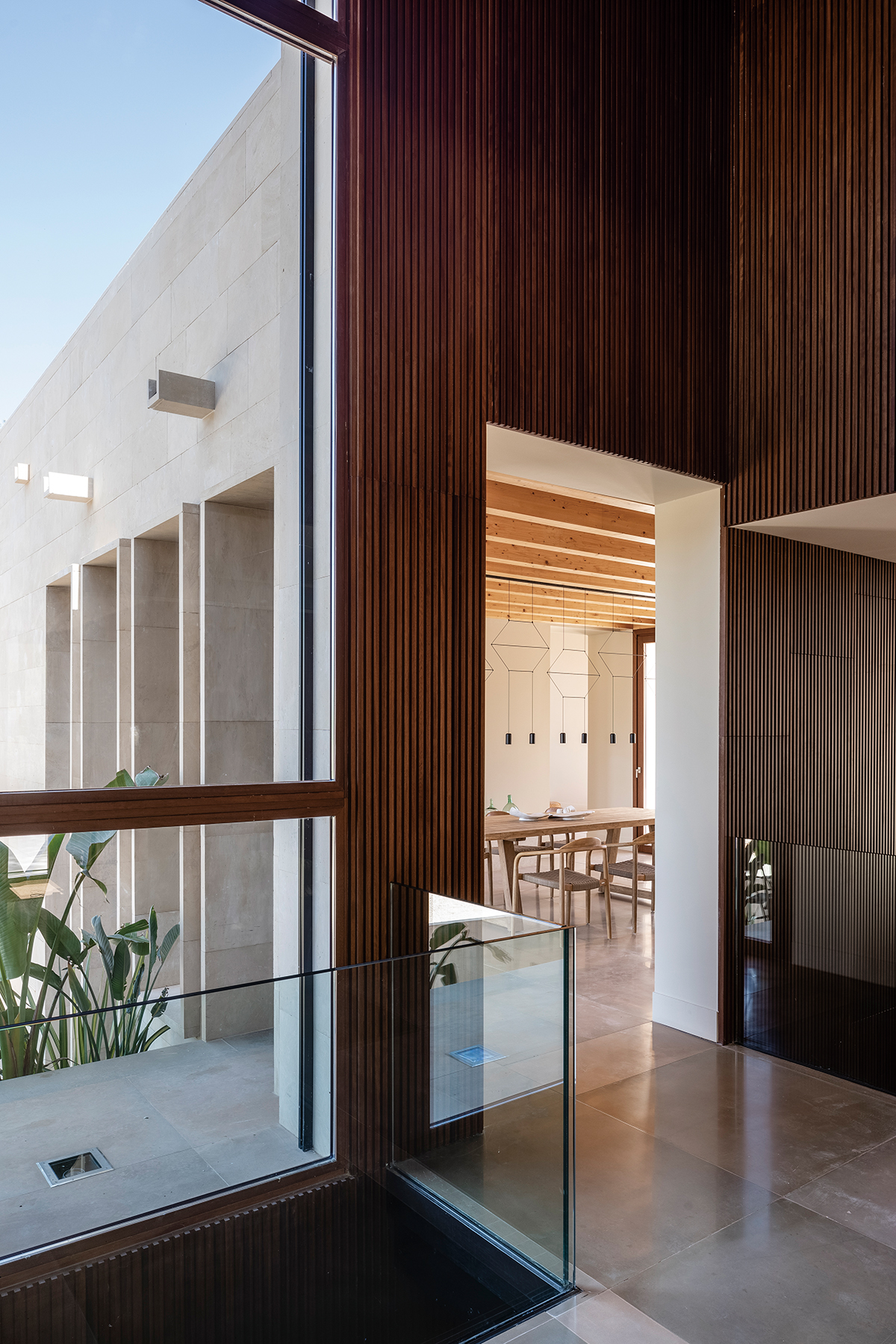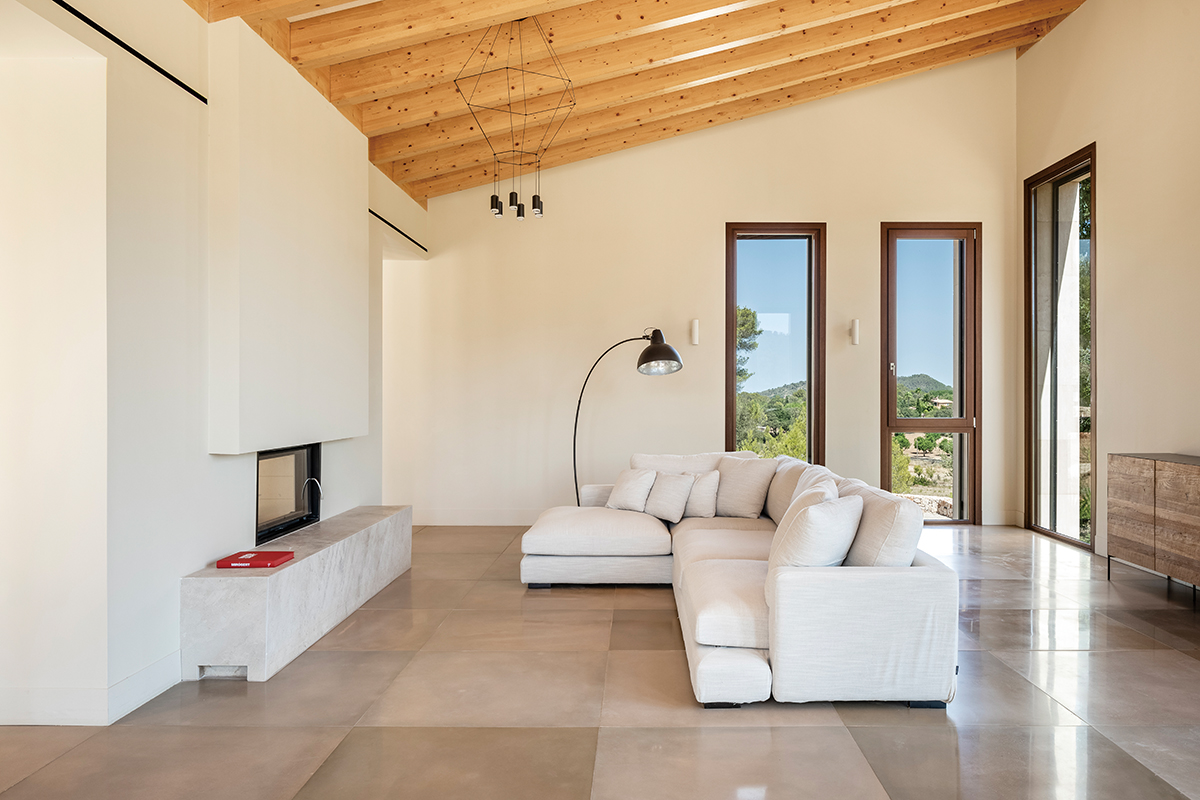 The capturing of the visuals has been incorporated into the main areas of the house, although assuming the unfavorable orientation of these, so that the spaces of the house that open towards them also contain more openings towards good solar orientation. The terrace and the pool are considered as an extension of the house, for that reason the house volume opens to a porch next to the kitchen, which relates to a pergola that makes a link between the kitchenporch, the dining room and the living room.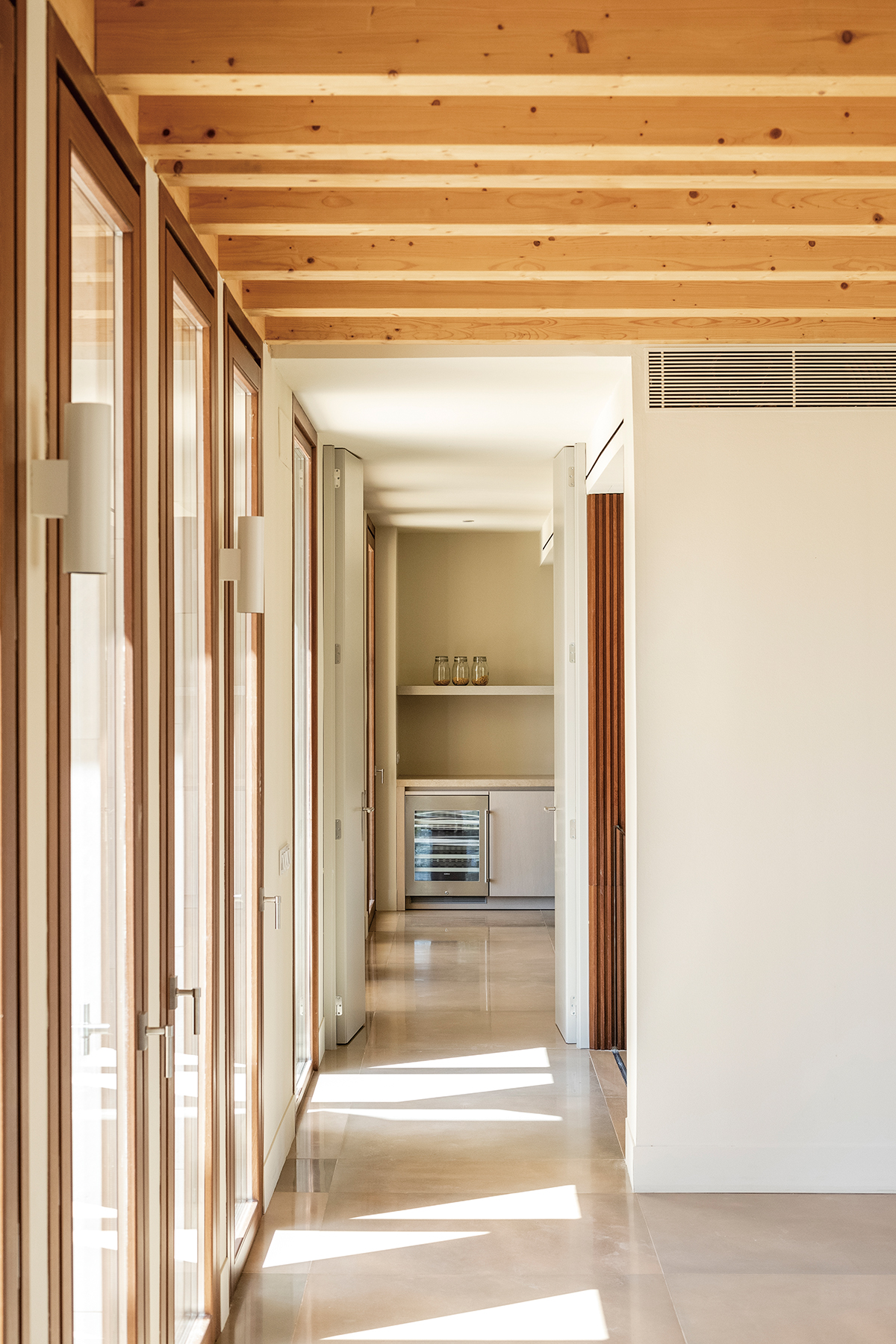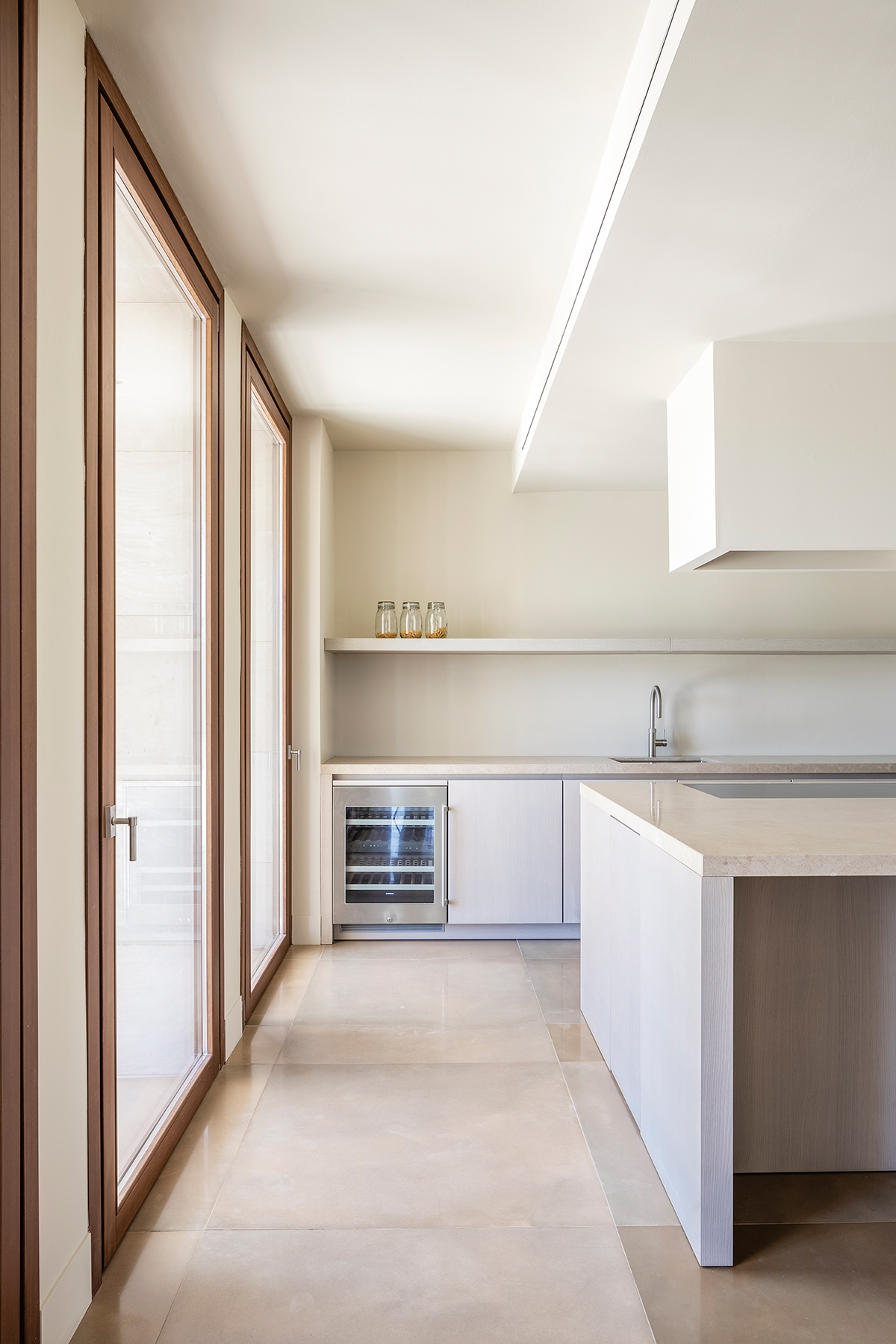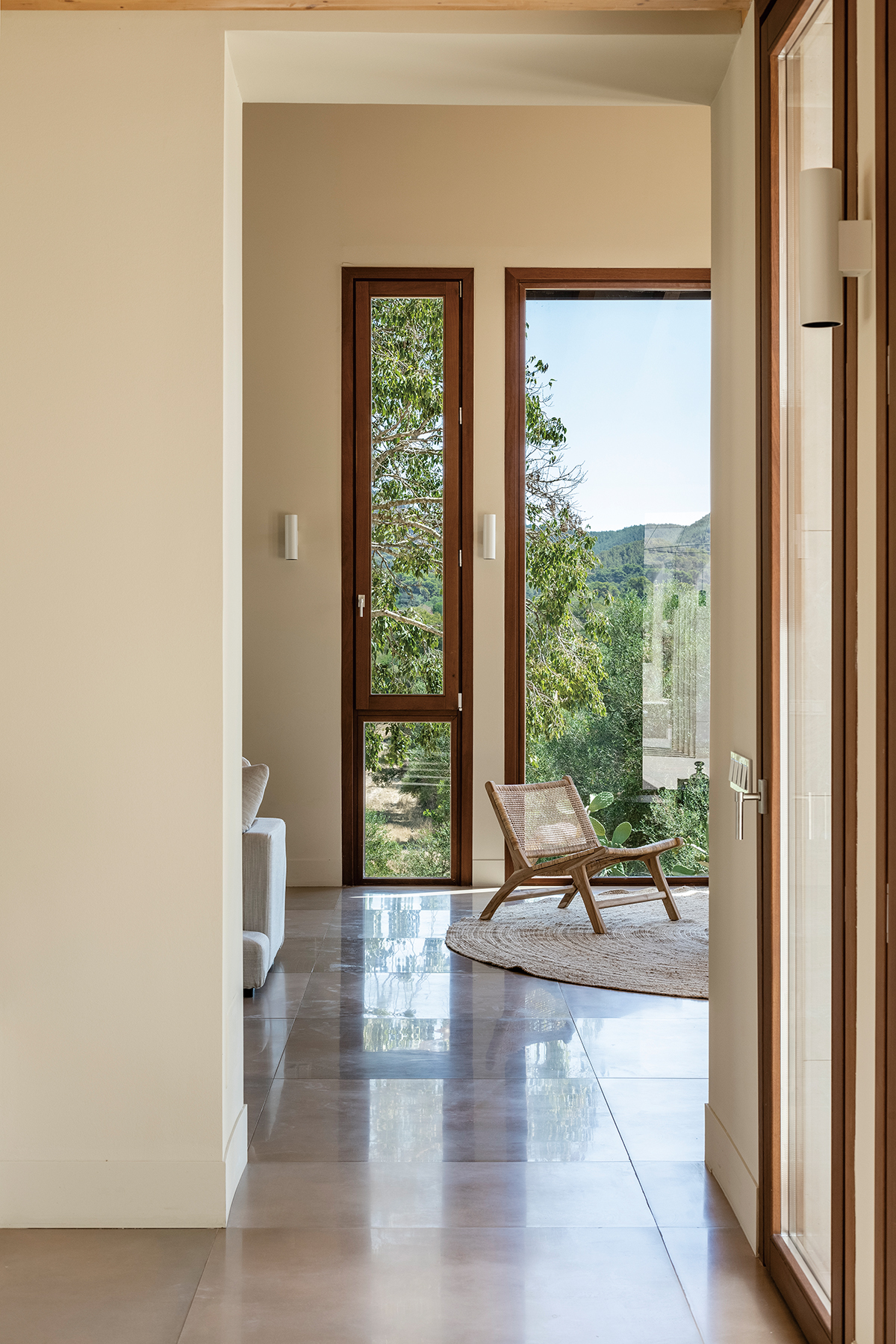 테라스와 수영장은 집의 연장선으로 프로젝트의 볼륨은 주방 옆의 현관, 식당 및 거실을 연결하는 파고라가 중요한 역할을 한다. Salvà Ortín Arquitectes는 사람들에게 JV House를 처음 마주했을 때 의 전체적인 모습을 각인시킬 수 있길 바랐다. 이런 이유로 층고를 높게 설정해 입구에 위치한 홀과 지하, 1층을 각각 분리시키지 않고 연결되도록 디자인했다. 이를 직접적으로 연결시켜주는 계단과 곳 곳의 큰 창문을 통해 개방감까지 극대화시켰다.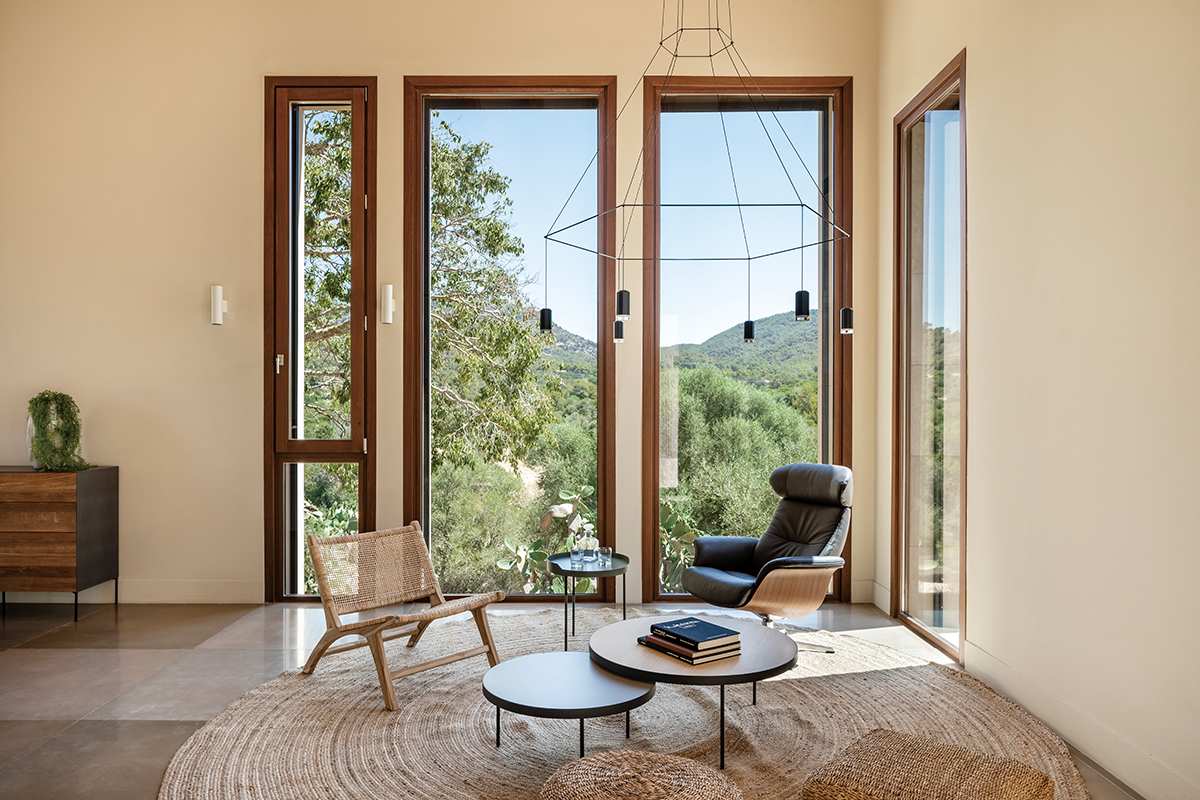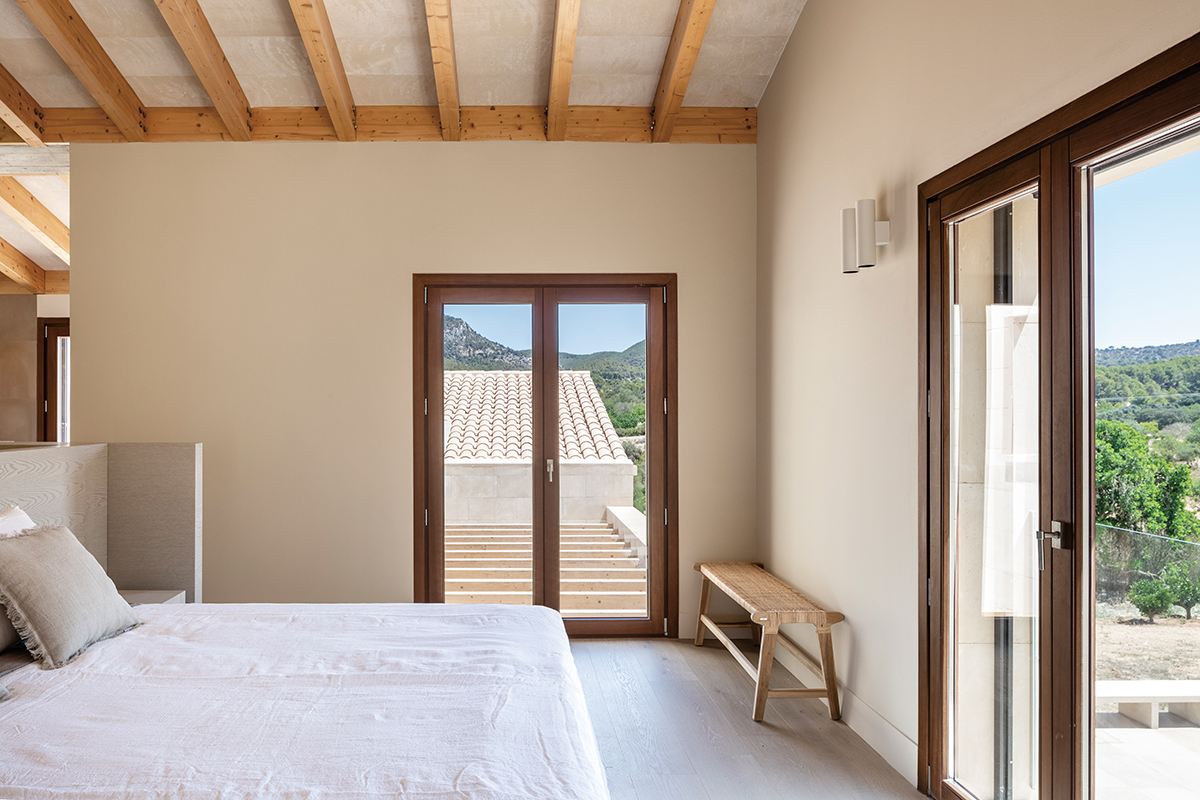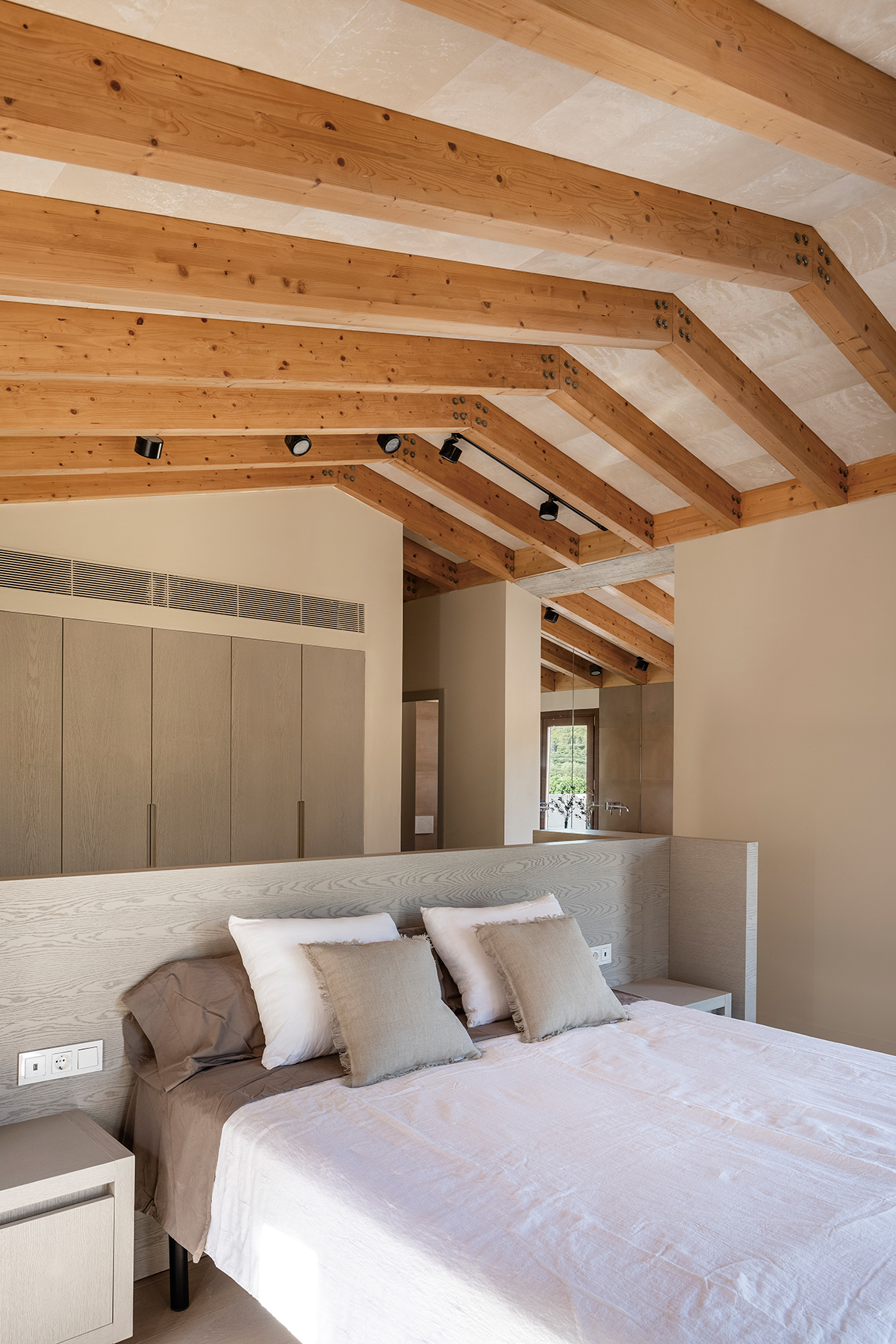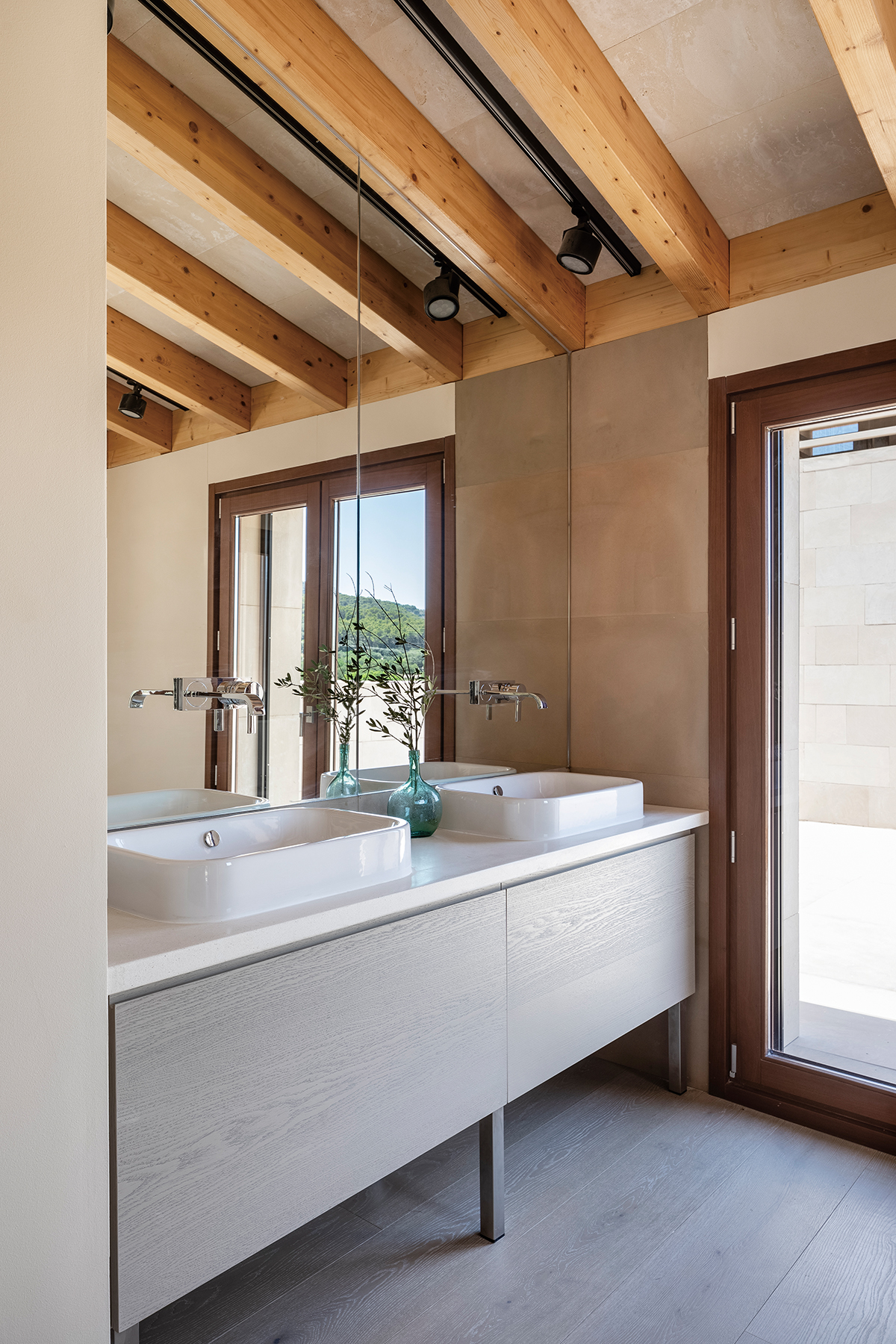 The project aims to show, from the first perception, the totality of the house, which is why the entrance hall is connected to the basement and with the first floor through a triple space, which also coincides with the stairs that communicate them and with the landscape through the large window. The location of the property in Felanitx, a few kilometers from the town of S'Horta, is related to the location of a very important material in the history of Mallorca: the Santanyí stone. Currently, Felanitx is the municipality with the most active quarries for extracting this stone. Thus, as an exterior image of the house, a noble lining of Santanyí stone is proposed and in accordance with the territory in which it is located and also with the demands of landscape integration.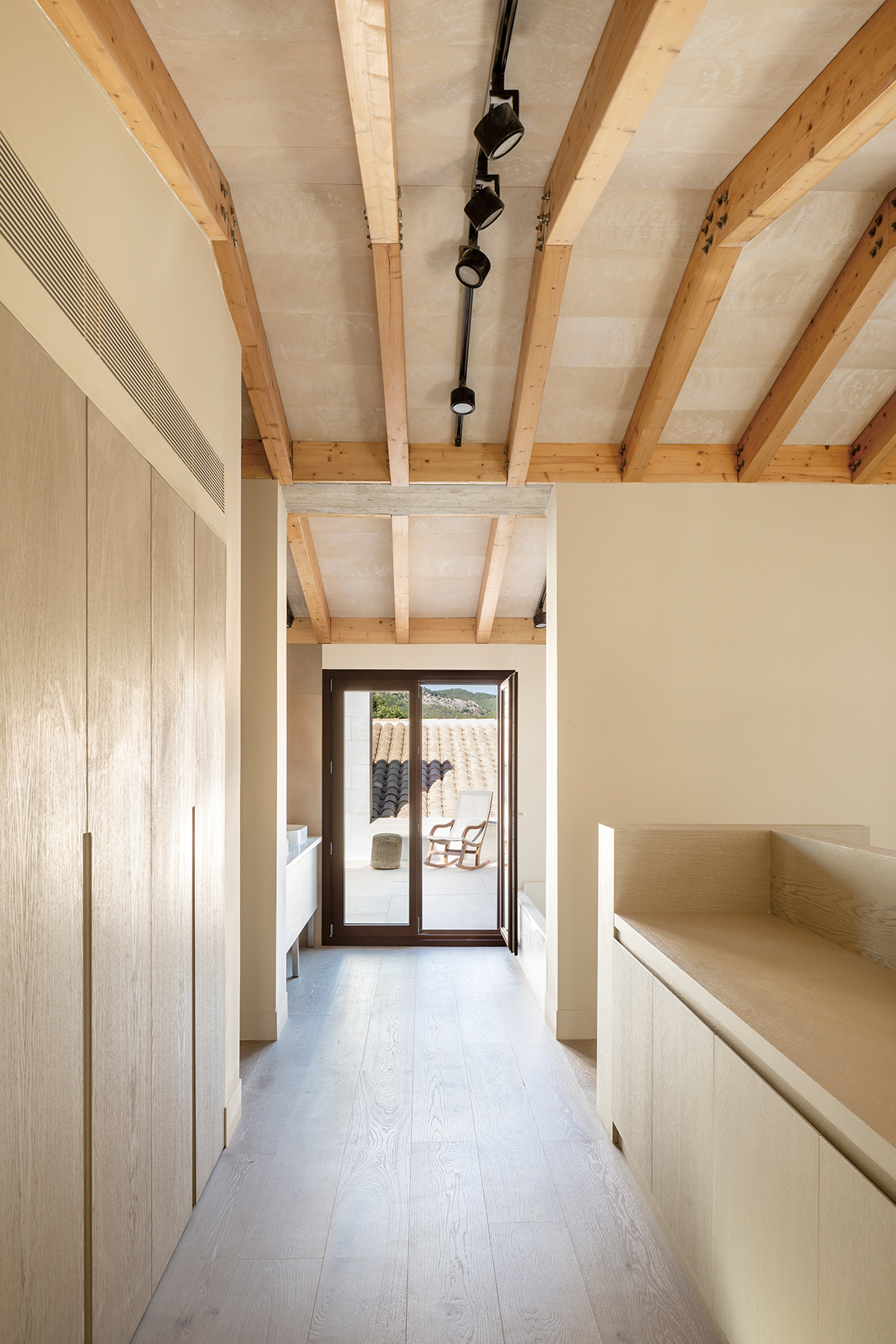 SALVÀ OR TÍN ARQUITEC TES
WEB. salvaortin.com
EMAIL. info@salvaortin.com
TEL. +34 93 660 63 70
INSTAGRAM. @salvaortinarquitectes
JV HOUSE
LOCATION. ES CARRITXÓ, FELANITX (MALLORCA)
DATE. 2015-2022
BUILT AREA. 580m²
CONSTRUCTION. PROMOTIONS SA VILETA
QUANTITY SURVEYOR. MARIA CATALINA PASCUAL
STRUCTURE. MA+SA AD
FACILITIES. MA INGENIEROS
PHOTO. TOMEU CANYELLAS
저작권자 ⓒ Deco Journal 무단전재 및 재배포 금지